Puttin' on the Ritz

Spirit Productions
Grand Theatre, Blackpool
–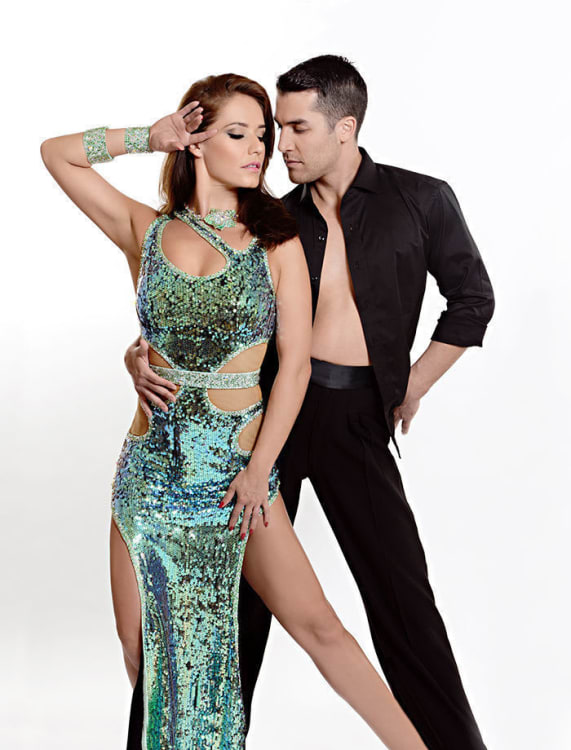 You wait around for a proper summer season show—and three come along all at once.
At least that's something of the effect in this bold song and dance extravaganza from David King's Spirit Productions. Take a timeless tribute show devoted to the likes of Gershwin, Porter and Berlin, drop in a dance couple straight from the Strictly stable, and top it off with one of the more deserving finds from this year's Britain's Got Talent quest.
It may not add up to an all-round, old-style variety show but there's no faulting Puttin' on the Ritz for its sheer energy, exuberance and downright determination to entertain.
Much of that effect is down to four versatile and polished lead singers, Rebecca Lesewski, Lucy van Gasse, Adam Ellis and Simon Schofield, the latter returning to a venue where he made a big impression in last year's New Jersey Nights show. In a sparkling duet with Lesewski, the two also spotlight their tap dance skills, while van Gasse's soaring soprano gives full justice to Gershwin's "Summertime".
She was a notable star in the revival of Leonard Bernstein's Wonderful Town at The Lowry in Salford three years ago and while there's not the same opportunity to project a personality in this show it says something for all four that they bring their own individuality to a series of song standards. Likewise the show's eight support dancers put a lot into their own routines.
Their professionalism brushed off the inevitable opening night stage gremlins.
Katya Virshilas and Jared Murillo are the Strictly duo joining this part of the show's tour and while their half dozen routines break out of the period setting—with nods to Michael Buble, Nina Simone and even Christina Perri—they are served up with the aplomb you would expect, despite the confines of the Grand's stage, and the 'embrace' of two Strictly-style staircases either side of the set design.
As for Becky O'Brien, the BGT 'discovery' proves to be a dormant housewife superstar, who—if there's any justice in the world—should be fronting her own Judy Garland tribute show this time next year. She has Garland's ability to phrase a lyric to her own making and not just offer a hollowed-out impression. For once you can see why she had such an effect on Simon Cowell and his fellow TV judges.
Reviewer: David Upton