Queen Anne
Helen Edmundson
Royal Shakespeare Company
Theatre Royal Haymarket
–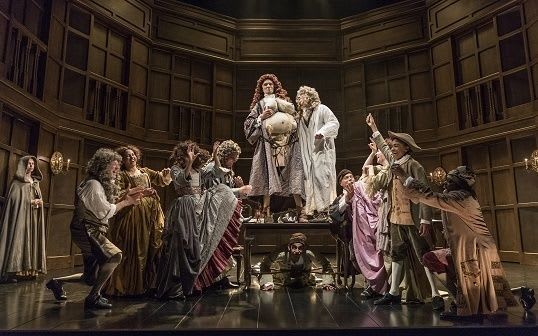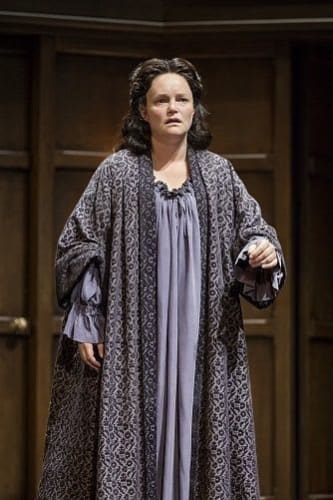 Thanks to the sterling work of Alan Bennett, the world has become very familiar with The Madness of George III. In Queen Anne, Helen Edmundson attempts to do a similar job for the monarch who wore the crown three regal generations before that king's eccentric reign.
It will have been noted by those involved in the project that there were significant similarities between the two, particularly with regard to the health troubles and they suffered while trying to retain the crown.
However, where Bennett wrote an inspirational piece about a troubled man with wit, intelligence and great historical insight, the RSC's latest transfer from the Swan in Stratford gets far too close to melodrama as it portrays subjects involved in bitter battles to gain influence for their own factions.
At the beginning, Emma Cunniffe is asked to make the then Princess Anne into a lumpy and lumpish dullard, unable to make even a decision as simple as whether or not to emerge from bed.
In the early scenes, she is controlled almost like a puppet by Romola Garai's scheming Sarah Churchill, the future Duchess of Marlborough and her heroic husband John, played by Chu Omambala. These dedicated Tories and Protestants were far more concerned about their own cause than the future Queen's interests, despite the unhealthily close relationship between the two women.
A seemingly innocent appointment as Lady of the Bedchamber changed the whole picture. The initial scenes involving Beth Park playing Abigail Hill show a country girl, who eventually proves to be highly educated, as well as related to both Sarah Churchill and James Garnon as Robert Harley, the Catholic Speaker of the Commons and a friend of the great and good including Jonathan Swift no less.
What ensues is an unsightly tug-of-war with the lady who soon becomes Queen as the much-mauled rope.
Impressively, in adversity but with her new title, Queen Anne attains unexpected strength and decisiveness, as well as more than a modicum of wisdom and diplomacy.
The remainder of the play portrays the factional infighting as a kind of bitchiness, with the main players implausibly happy to intrigue against and attack a woman who had the capacity to order the removal of their heads on a whim.
All of this can require a considerable suspension of disbelief in order to make sense of the behaviour of the various characters, primarily the increasingly hysterical Duchess of Marlborough, although Abigail Masham (née Hill) emerges as a tower of strength and reasonableness.
Emma Cunniffe delivers a sympathetic depiction of a troubled monarch trying to save her country and her religion, the goings on around her in Natalie Abrahami's production but this is hardly another Madness or Wolf Hall.
Reviewer: Philip Fisher