Wolf Hall
Hilary Mantel, adapted for the stage by Mike Poulton
Royal Shakespeare Company
Aldwych Theatre
–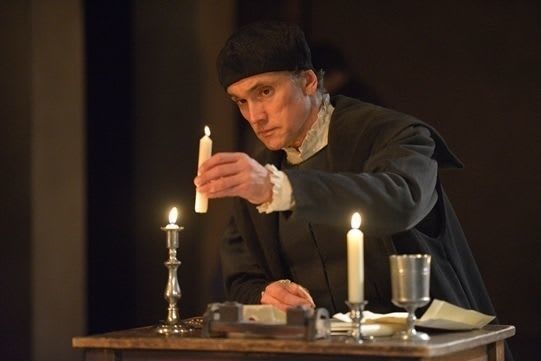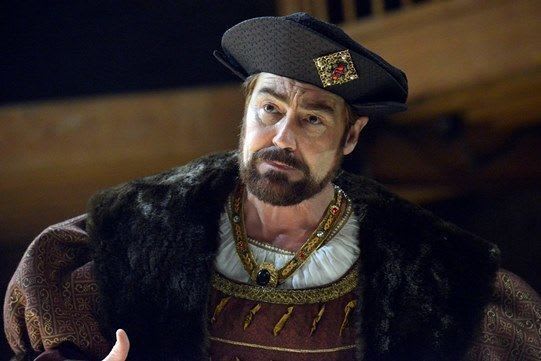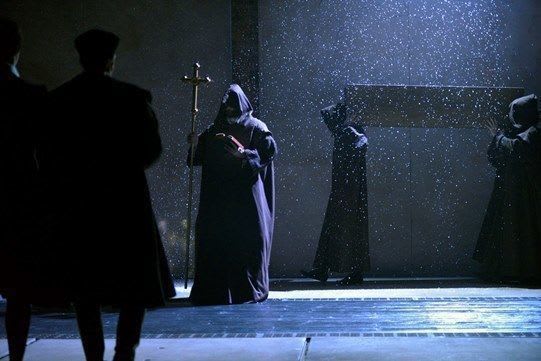 In the same way that many schoolchildren are put off Shakespeare long into adulthood by uninspired teaching, the lives of the Tudors can still send a shiver down the spines of those who studied them in interminable history lessons.
Henry VIII at least had those six wives to entertain us but the likes of Cardinal Wolsey and particularly Thomas Cromwell always seemed like crushing bores.
However, in her magisterial novel Wolf Hall, paired on the stage with its successor Bring up the Bodies (both Booker Prize winners), Hilary Mantel made Cromwell sexy again. Here was an ordinary but exceedingly ambitious man who was ruthless enough to attain power and then retain it in the face of equally ruthless competition.
Now, with the aid of Mike Poulton, whose past credits include an epic version of The Canterbury Tales, the Royal Shakespeare Company brings the novels to the London stage following massive critical acclaim in Stratford.
Pleasingly, this first play is worthy of that company's imprimatur, with the depth of intrigue and characterisation that one expects from the Bard's own history plays.
Hilary Mantel's greatest skills lie in telling stories with clarity and immediacy of language and making historical figures into living, breathing men and women such as we meet every day.
Thankfully, we probably do not come across that many schemers with quite the audacious skills of Cromwell, convincingly played by Ben Miles, or Lydia Leonard as Anne Boleyn.
The sister of the King's mistress Mary, Anne has a reputation as a woman who "always gets what she wants", even if her happiness requires the inconstant King of England to divorce his wife of twenty years, Lucy Briers playing a consistently angry and unhappy Catherine of Aragon.
The arc of the story though is really that of "The Blacksmith's Boy" Cromwell, an estuarine rough diamond turned arch fixer ("as cunning as a bag of serpents"). He is the kind of political wheeler-dealer who it is easy to imagine becoming the power behind the political throne today.
Aided by a trio of younger men, Cromwell starts the play as a disciple of Paul Jesson's all-powerful Cardinal Wolsey before moving into the King's inner circle himself, eventually displacing the scornful, ascetic Thomas More, played by John Ramm.
In Nathaniel Parker's hands, during Wolf Hall Henry VIII is a hapless ruler who may have more power than anyone else in his kingdom but somehow cedes it to the women whom he worships and needs to provide a son and heir but also the men whom he appoints to serve.
While the subject matter is indubitably serious, indeed a matter of life and death much of the time, Wolf Hall contains a surprising amount of levity and humour to speed away the three-hour running time, aided by a clever adaptation and Jeremy Herrin's fluid direction.
While the play and novel are self-contained, they end suitably enigmatically, leaving viewers intrigued and wanting more, which is just as well.
Reviewer: Philip Fisher