Queens of the Coal Age
Maxine Peake
Royal Exchange Theatre and New Vic Theatre
Royal Exchange Theatre
–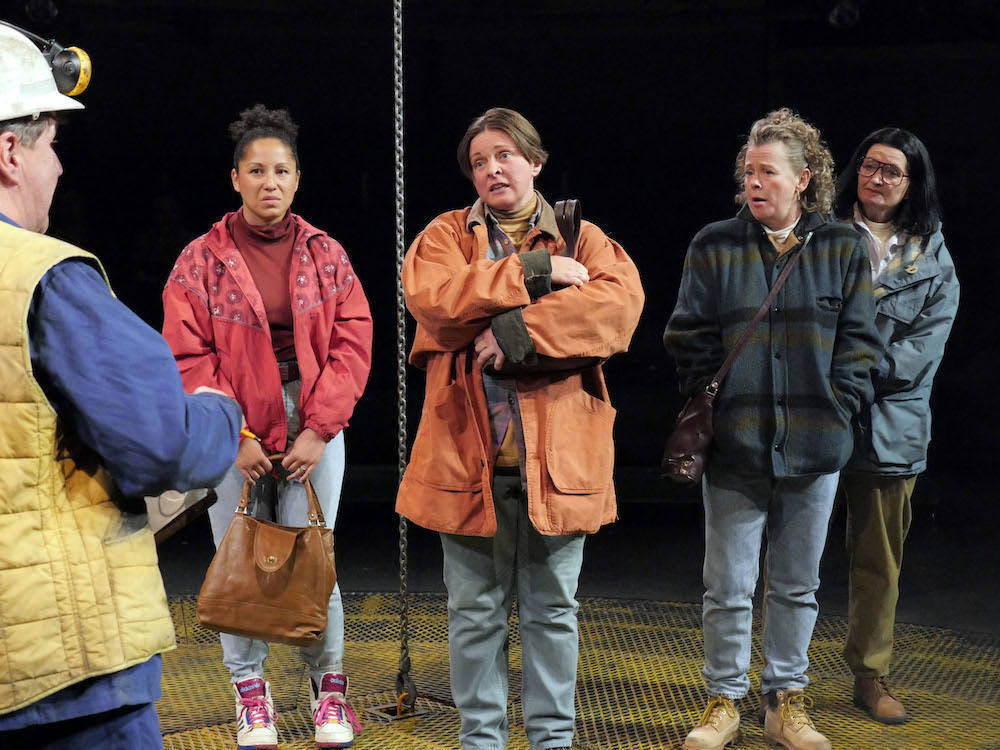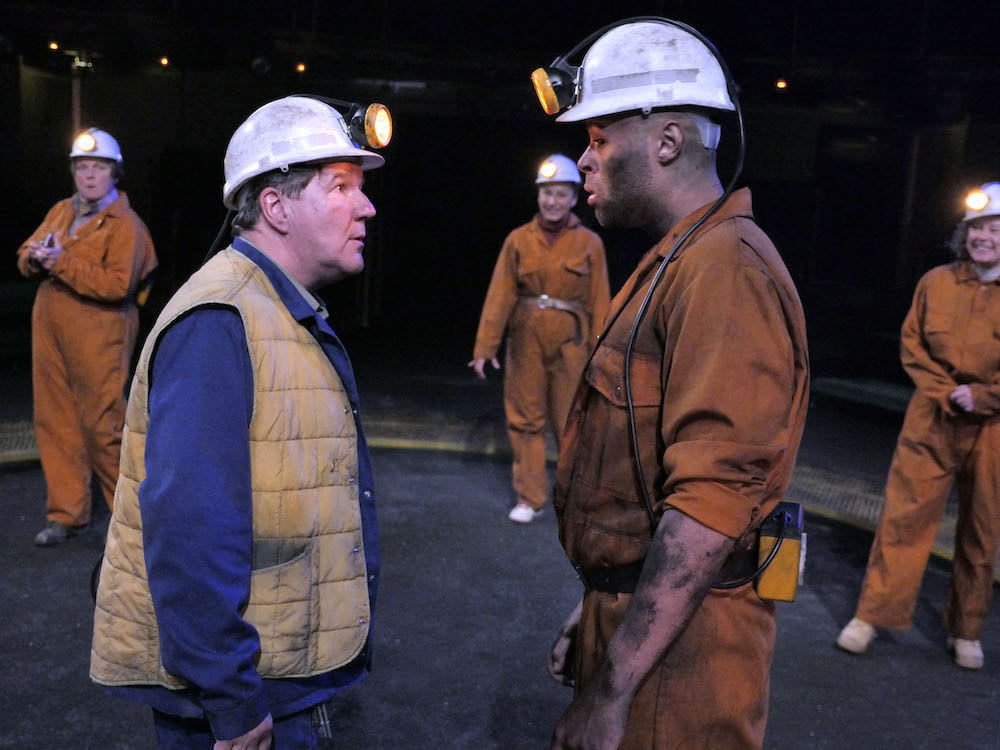 There's something political going on in Manchester theatres at the moment. While Sting's The Last Ship at The Lowry shows a shipbuilding community fighting for survival in 1980s Wallsend and Ian Kershaw's Bread & Roses looks back to the cotton mill strike for better pay and conditions in Massachusetts in 1912, Maxine Peake's play recreates the attempts of a small group of women in 1993 to highlight the decimation of the UK's coal mining industry.
Women play a crucial role in both of the other two productions, but they are far more central to Peake's play, based on a real event in which five women, one of whom was the wife of the notorious NUM leader Arthur Scargill, staged an occupation of Parkside colliery to draw attention to the threatened closures of the last 31 coal mines in Britain. It began as a radio play in 2013, and now director Bryony Shanahan has brought it to the Royal Exchange's main stage.
In Peake's retelling of events, Anne (Kate Anthony), Dot (Jane Hazlegrove), Lesley (Danielle Henry) and Elaine (Eve Robertson), after failing to gain entry to Grimethorpe, take a tour of Parkside posing as primary school teachers, but once they get a couple of miles underground they refuse to move, setting up camp in an office. The intense cold gets to them overnight and it isn't till the second day that they find out there is a real toilet down there, but they persevere for four days before emerging back to the surface.
Most of the play is about passing time when all they have is one another (perhaps a link with Peake's own last appearance in this theatre in which she was buried in earth for Beckett's Happy Days). They play I Spy (which apparently they really did), have a few arguments mixed with good-natured banter, indulge in some odd sessions of play acting and, of course, discuss the political issues related to their current action.
Peake has given them all distinct personal traits: Anne is the veteran protester who knows exactly how to organise and what legal threats to shout at those who try to stop her; Elaine is nervous and uptight and easy to wind up; Dot is claustrophobic and homesick but also acts as the motherly peacemaker; Lesley is young, outspoken and a bit reckless and also mixed-race, which brings issues of racism into the conversations, which she shares with mixed-race miner Michael (Conor Glean).
It's interesting to compare the play to the transcript in the programme of Peake interviewing the five women who actually took part in the protest as it shows where she has taken small incidents and casual references and blown them up into whole scenes, some more successful than others.
Manager Mr Ramsey (John Elkington) did threaten to refuse them food and water, but the play has him also telling them that no one is interested in their protest to make him more of a 'baddy' whereas he actually said, according to Elaine, that they were on the front page of every newspaper and on television. The real Elaine's lovely anecdote about the young miner who recognised Anne when they first arrived but didn't say anything has become a whole 'on the nose' conversation in which Anne asks him directly why he didn't let on.
We only see a bit of the support the miners gave to them through the presents and food they delivered on their way through the mines, but Shanahan creates some very effective if rare moments with use of an all-male community ensemble plus clanging sound effects and moving metal scenery that give an impression of the noise and bustle of working underground.
This is a story worth telling about one small event in a period that changed the history and industrial base of the country where the industrial revolution began. It's too long and some of the dialogue is a but clunky and contrived, but, with a cast that perfectly fits the characters as they have been written, it still works and is worth seeing.
Reviewer: David Chadderton