Rabbit Hole
David Lindsay-Abaire
Hampstead Theatre
–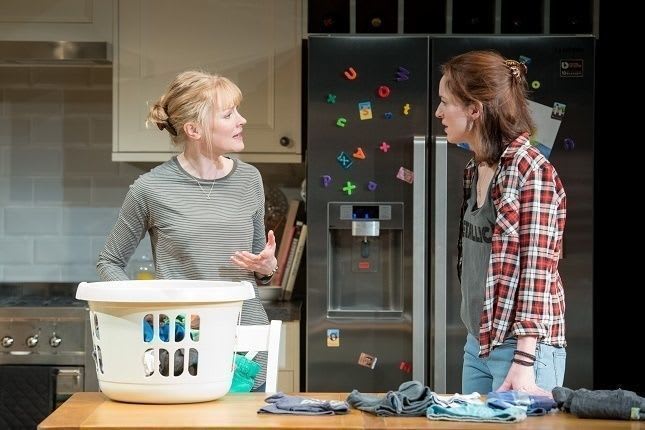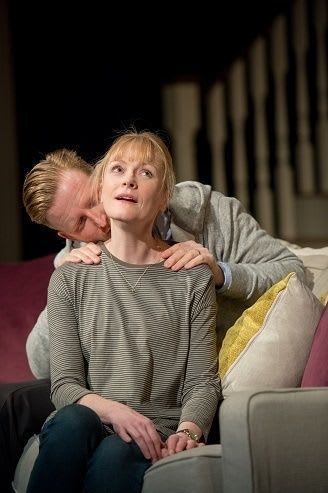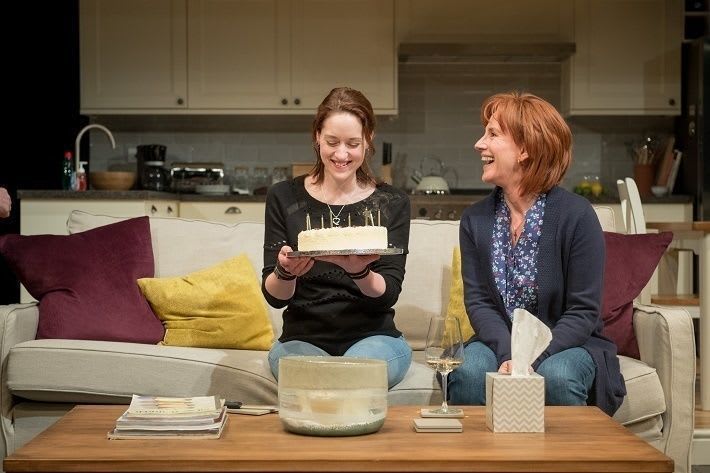 A decade, a Pulitzer Prize and a movie after it first saw the light of day, David Lindsay-Abaire's touching drama about grief finally makes its UK debut.
In doing so, it follows the playwright's later work, Good People to Hampstead and, who knows, possibly the West End too.
Edward Hall has been lucky enough to cast Claire Skinner in the role of Becca Corbett, an inspirational choice who adds impressive depth of characterisation and sympathy to a difficult but rewarding role.
On the surface, Becca and her husband Howie are the kind of affluent, intelligent and well-grounded suburbanites who are living out The Great American Dream in the New York City commuter belt.
In the opening scene, we see the contrast between Becca (originally played on Broadway by Cynthia Nixon and on celluloid by Nicole Kidman) and her wild but ostensibly far more personable sister, Georgina Rich's Izzy.
While Becca enjoys staying at home baking cakes, sis is literally punching strangers in bars, although, as the story unfolds, we and Becca simultaneously discover that the "stranger" is actually the former lover of the man who will soon become father to Izzy's first child.
With the arrival of Penny Downie playing their mother Nat, an initially somewhat over-written and periodically inconsistent character, the tragic elephant in the room is revealed.
Eight months before the lights come up on Ashley Martin Davis's four-part thrust evocation of their home, Becca and Howie's four-year-old son Danny had been killed in a road accident that inevitably haunts the remainder of the two-hour running time.
Lindsay-Abaire puts each of the characters under the microscope and shows how they have reacted to the terrible event, at times making the evening into something close to a grieving contest.
Becca's apparent devastation is actually more than matched by that of Tom Goodman-Hill playing her ever-tetchy husband. Indeed, part of the fascination of the evening is watching how the pair react and interact with each other and observing their constant evasions.
While Izzy seems shallow, she is more helpful and better adjusted than anyone else, particularly Nat.
The bereaved grandmother seems written almost with the aim of irritating, at least in the scenes up to the interval during which her own problems are always made to seem more important than those of the next generation.
Strangely, in the second half of the play, she becomes far calmer and more practical when there is less need.
Catharsis in situations of this type must be terribly difficult to find and everybody needs to choose their own route. As the playwright suggests, one possibility is to confront your demons, in this case Sean Delaney's Jason, the driver of the car that killed Danny as he chased the family's dog into the road.
David Lindsay-Abaire has written a generally thoughtful and well-judged portrait of the kind of subject that most of us will evade whenever that is possible.
By addressing issues head-on, he will almost certainly give those who have suffered similar traumas and are willing to use such experiences as therapy a great deal of comfort.
For the much larger and more fortunate community who are observing from the outside but enjoy theatre and good acting, Edward Hall's production may not be a barrel of laughs but there is a good deal of humour to leaven an evening which provides hope and closure in the final scenes and is well worth a visit.
Reviewer: Philip Fisher