Radiant Vermin
Philip Ridley
Soho Theatre
–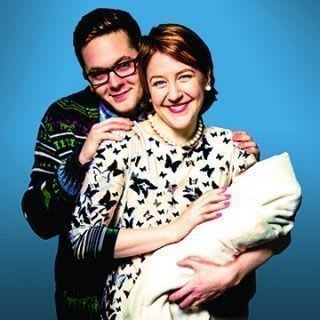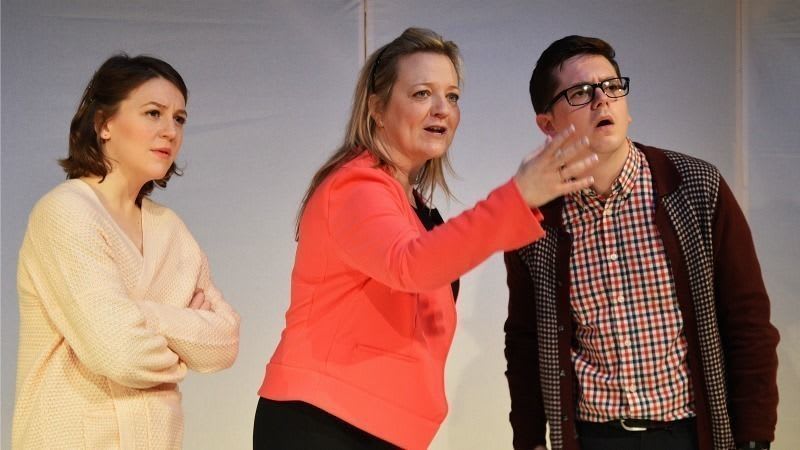 It is clearly just coincidence but the premise for Philip Ridley's black comedy is almost exactly the same as that for Game by Mike Bartlett, which opened only a week before.
Like the couple in that play, wary Ollie and enthusiastic Jill are newly-weds living on a sink estate with little idea of how they can ever put a foot onto even the bottom rung of the property ladder.
In what turns into a parable satirising our materialistic yearnings, they meet a fairy Godmother called Miss Dee. Amanda Daniels's matter-of-fact character offers them the first house in a new development at no cost.
Their side of an increasingly Faustian bargain is to use combined flair (her) and grit (him) to make their new home so attractive that people flock to populate the empty estate.
The upwardly-mobile couple take a deep breath and say yes, in the knowledge that their property needs a great deal of renovation, which could take years.
In a sinister, magical twist, an intruding vagrant becomes the catalyst for the first of many changes as the play begins to display all of the characteristics that one would expect to see in a modern take on a classic Grimm's fairy tale.
With a perfect formula that seems to be infinitely repeatable, they re-do the whole house and garden at record speed, even furnishing the baby's nursery in the nick of time.
All of this is told with wit and skill under the direction of David Mercatali, Gemma Whelan's facial expressions always speaking volumes as events unfold.
Occupying a bland, blank white space, she and Sean Michael Verey make a wonderful double act, getting laughs at the same time as sending shivers down the spine, rather like a thoroughly modern version of the Macbeths.
The only wrong note comes when what should be a very satisfying, short play is extended to around 100 minutes thanks to an overly-extended scene with the neighbours that is initially very funny and showcases the leading actors' talents but swiftly distracts and detracts from the main plot.
Further, in his efforts to avoid a predictably moral ending, Philip Ridley rather ducks the powerful closure that this play cries out for.
Before that, it raises a fascinating set of moral and ethical conundrums about capitalism, housing and parenthood in the 21st century.
Overall, Radiant Vermin is a surprisingly accessible and entertaining play from the past master of in-yer-face theatre who may be mellowing just a little bit in his (not very) old age but still has the ability to shock and amuse simultaneously.
Reviewer: Philip Fisher