Rambert Mixed Bill: Subterrain / The Comedy of Change / The Castaways
Choreography by Ashley Page, Mark Baldwin, Barak Marshall
Rambert Dance Company
Sadler's Wells
–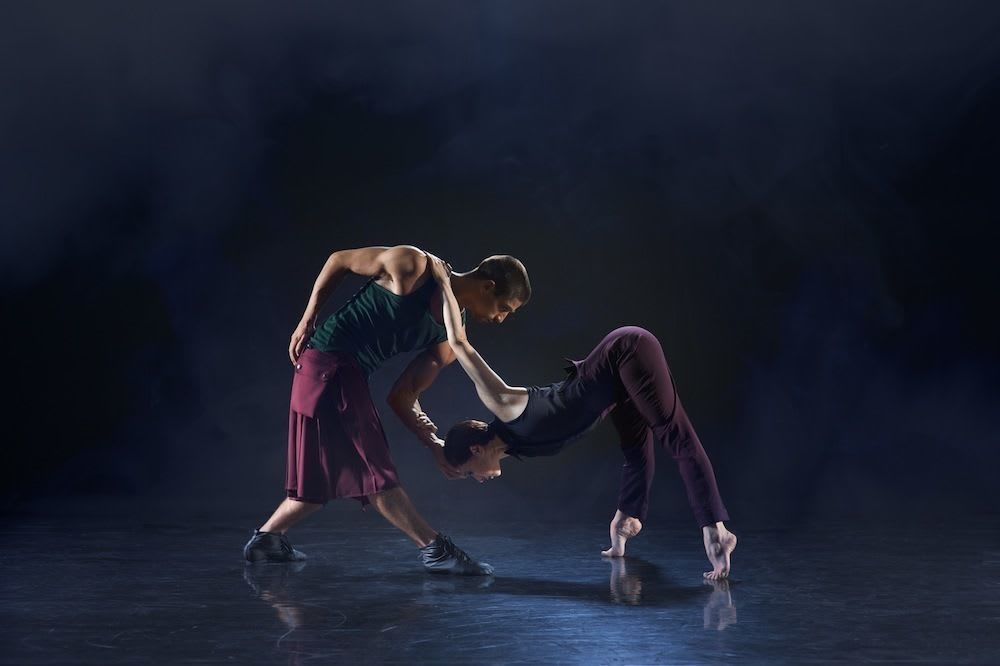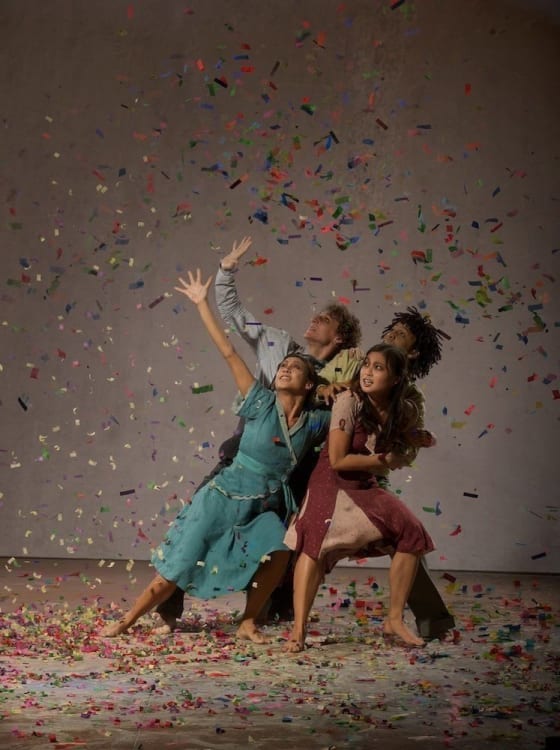 A world première, a London première and a favourite from 2009, three half hour plus ballets that reveal the Rambert dancers at their best in choreography that ranges from the cerebral to the biological to the socio-historical.
Royal Ballet trained Ashley Page, ten years artistic director of Scottish Ballet, presents his first UK dance commission since he left them, Subterrain, inspired by the music of Mark-Anthony Turnage with interludes by Aphex Twin—two chamber pieces for orchestra linked by two electronic scores, eloquent in narrative and pure sound.
A shaft of light pierces the gloom through wooden slats above. Metronome beats, time ticking by, jazzy horns: five couples emerge from the gloom (a ship's hold?), each wrapped in their own story. A long-legged blonde dominates her partner, a mysterious man in a kilt dances with the only woman in trousers.
Young, energetic, heading towards a New World perhaps, towards a West Side Story… Jagged rhythms vie with romantic smooth electronica—the ship has surely berthed in the Caribbean. Is this a seedy dive, a club for wandering souls, a stop en route to who knows where?
A darkly comic, sophisticated, ruminative piece, suggestive, sensual: subterfuge and the underbelly of life, confinement and space, rumblings from the deep and celestial airs.
Underbelly of life might apply to Mark Baldwin's The Comedy of Change, made in 2009 to celebrate Darwin's On the Origin Of Species: evolution, camouflage, adaptation, pond life, creatures big and small. The beginning of life, comic, inevitable, self-selecting.
Seven dancers in two-tone black and white unisex unitards, emerge out of translucent white chrysalis pods. They all look the same, but when they move, salamander sleek across the terrain, they take on many forms.
Julian Anderson's music provides a few clues. Skimming, sliding, skittering, on all fours like giant tortoises, lumbering armadillos, or sideway crabs, they explore space, flutter in hummingbird flight, gambol, and paw the ground. And make an idol in their own image.
Speeding on through light years, what have we here? Chromosomes, perhaps—four men in head to toe sperm white, three women in slug black. Hairless faceless creatures, Matisse linocuts, futuristic, they crush the seated Buddha. Maybe they should have performed in the Cathedral of Our Saviour in Moscow in place of the foolhardy Pussy Riot girls.
A riot is what self-taught dancer and choreographer Barak Marshall's The Castaways are in his debut commission for Rambert. A Brechtian master of ceremonies narrator explains far too much in this sub-Pina Bauschian dance drama.
A giant rubbish chute seems to have disgorged this motley crew of dispossessed. International babel of languages, swearing in Russian and Spanish, bullying in English, this is survival of the fittest in adverse conditions.
A huis clos—no getting out, trapped together, walled in, rats in a cage that turn on each other, but hope springs eternal. It shouldn't. Dreams are visualized, people are ostracized, history is recalled.
A melting pot of songs, Yiddish, Big Band American, Middle-Eastern melodies, and the Soviet anthem… Battles are fought—the Reds against the Greens. What is going on?
A Marc Chagall shtetl, a DP transit camp, a ghetto, a dance hall, the dancing is Ohad Naharin Batsheva Dance inspired (you see it in Hofesh Shechter too)—all demonstrative arms and line dancing.
Highly spirited, this baggy jumble, this potage of music and styles, its energy infectious and the music life affirming (The Rambert Orchestra lets its hair down), is great fun. Who wouldn't want to dance to stay alive? But a bit of focus and shape, hmm? And such an abrupt ending. But, that's life, I guess.
Rambert has been going since 1926, now they have a new permanent home on the South Bank. To celebrate this from 2-14 December they are having open house—two weeks of free events.
Reviewer: Vera Liber