Ravens: Spassky vs. Fischer
Tom Morton-Smith
Hampstead Theatre
–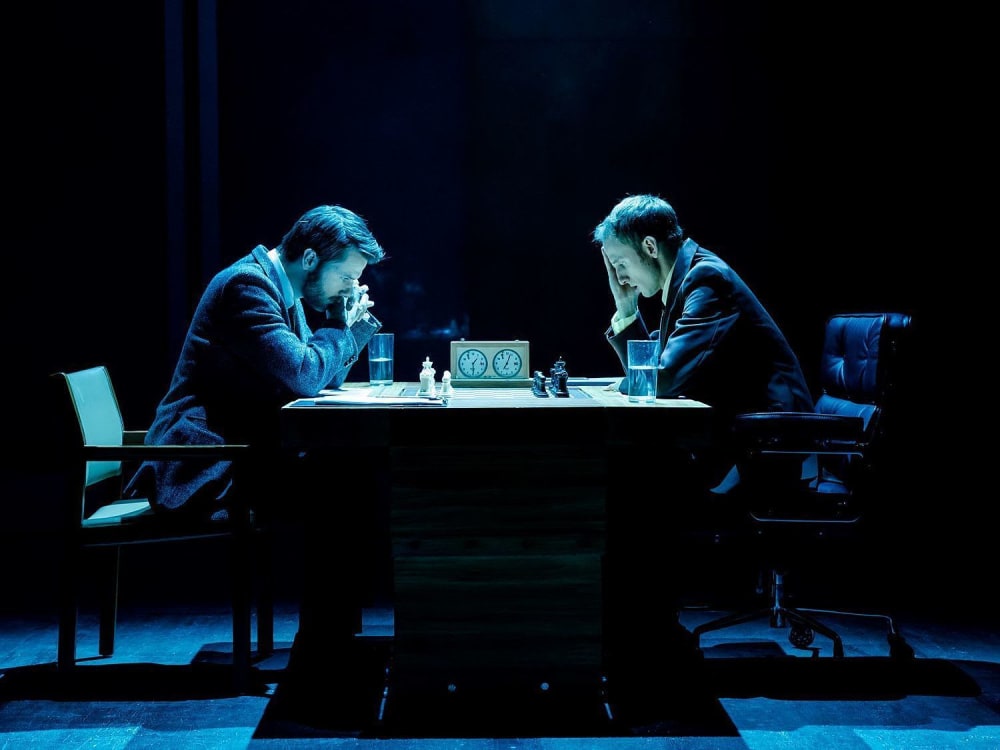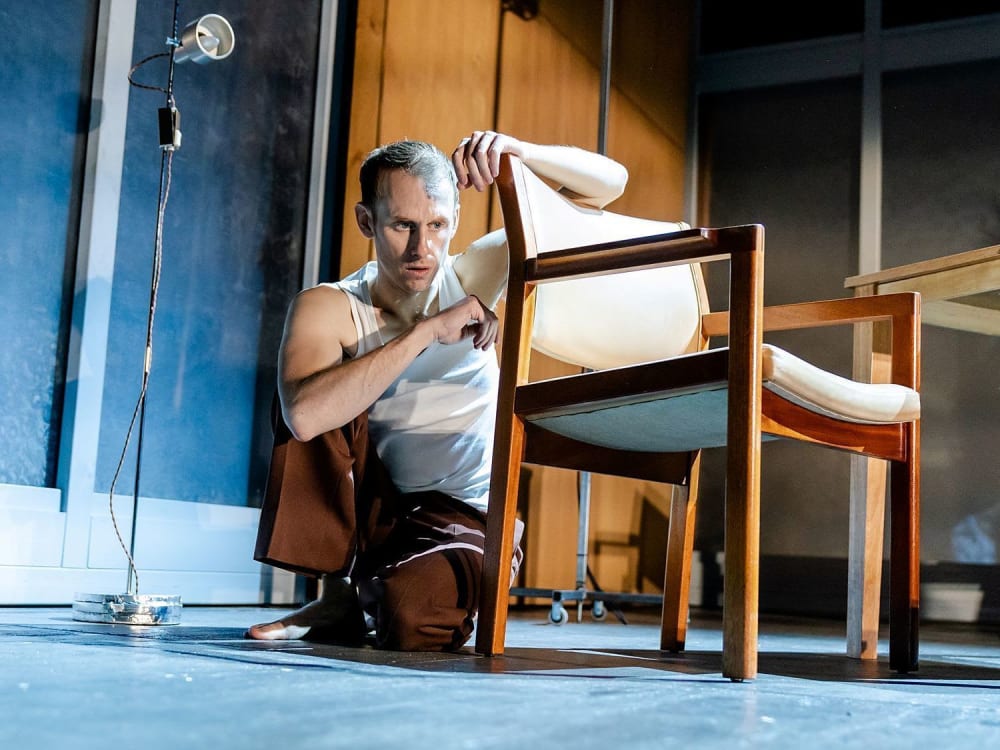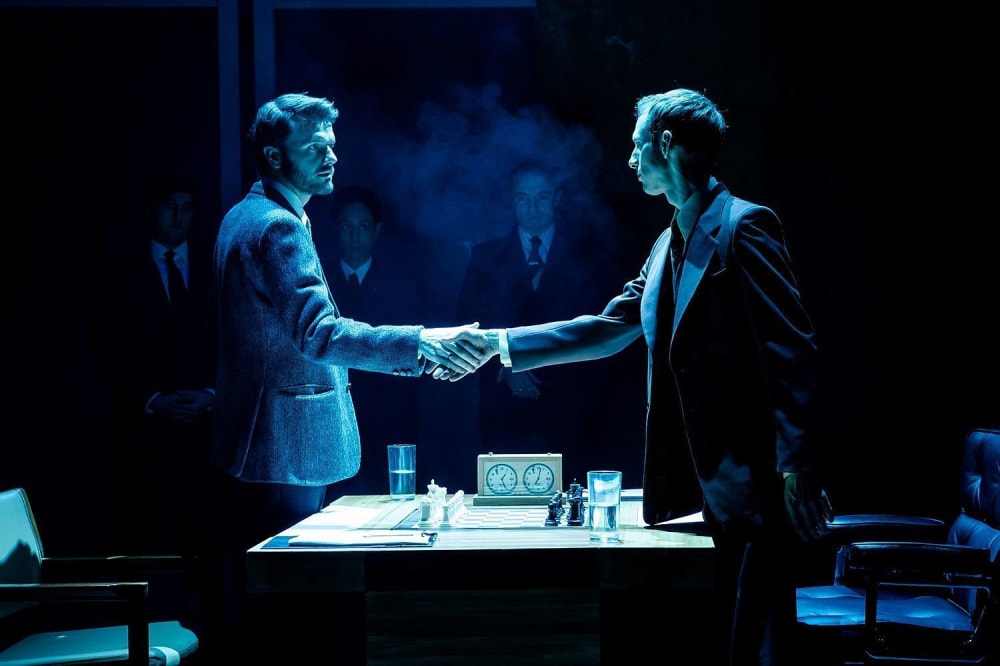 It may be hard to credit today, but 50 years ago, chess grandmasters were treated with the kind of adulation that we now reserve for rock stars, as Tim Rice, Richard Nelson and the ABBA boys identified when creating Chess.
In fact, when Boris Spassky met Bobby Fischer in the Icelandic capital of Reykjavík in 1972 at the height of the Cold War, a more accurate comparison might be with world title-seeking heavyweight boxers attempting to battle each other into submission for the honour of their countries and cultures.
It is this conflict that may have persuaded Hampstead to commission Ravens from Tom Morton-Smith, combined with its exploration of the nature and meaning of truth, a subject with which we are becoming far too familiar in Britain today.
Ronan Raftery's Boris Spassky was a calm, handsome man who, with state support, rose to become Champion of the chess world, continuing a 26-year line of Soviet domination stretching back to the aftermath of the Second World War.
The great white hope supported by the whole of America, arguably the rest of the free world and even Henry Kissinger was Bobby Fischer. Robert Emms does a fine job of portraying a man who by any normal standards was bordering on insanity.
Perhaps realistically, he believed that the Soviets, including KGB members amongst Spassky's support team, were out to get him but many of the hyperactive American's suspicions sound like those of a deranged madman.
On the other hand, his accusations and demands eventually manage to infect Spassky with similar neuroses, which also help to illuminate the mental traumas faced by those trying to play a series of 24 chess matches to a final conclusion, every move watched by TV audiences worldwide that will literally uplift the population of one nation, while depressing their peers in another.
For many people, watching a game of chess unfold ridiculously slowly would be sleep-inducing. Realising this, director Annabelle Comyn ensures some speedy set changes and choreographed physical theatre from her actors in an attempt to inject urgency and visual interest to accompany the drama.
However, with a running time that comes out at 2¾ hours, this can be a struggle, with material that might have been far better presented in half of that time.
At its best, Ravens helps viewers to get inside the head of Bobby Fischer, while at the same time building tension as he and Spassky fight to the death for the ultimate prize. The Russian is less well defined, while scenes in which they battle over the chess table inevitably drag.
The parallels with politics today and symbolism around the Cold War add extra dimensions but, in the final analysis, this play is too long and slow to hold the average viewer's attention.
Reviewer: Philip Fisher