Reasons to be Happy
Neil LaBute
Hampstead Theatre
–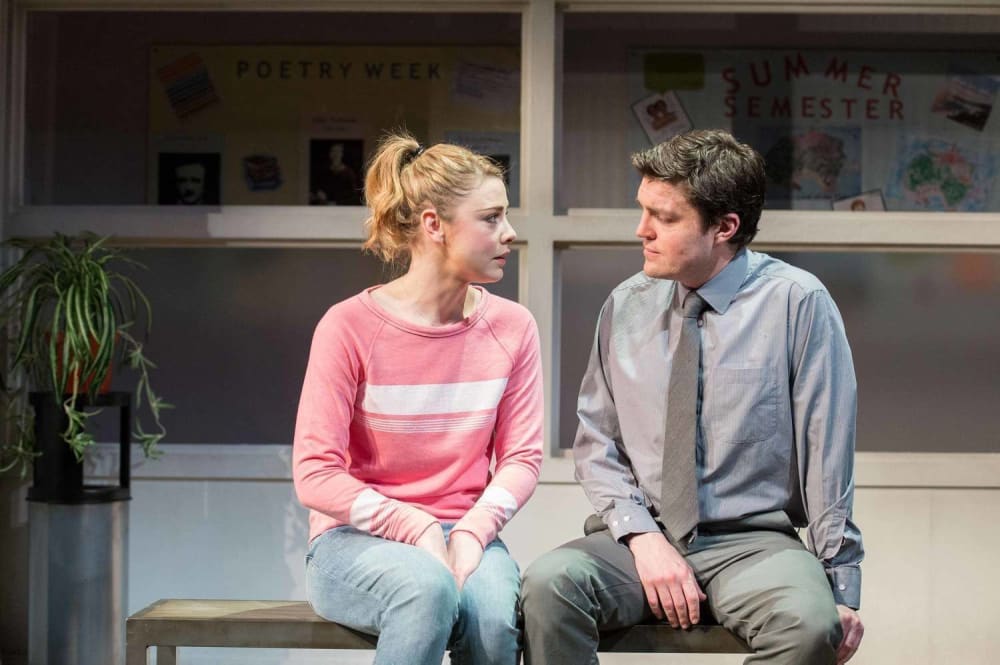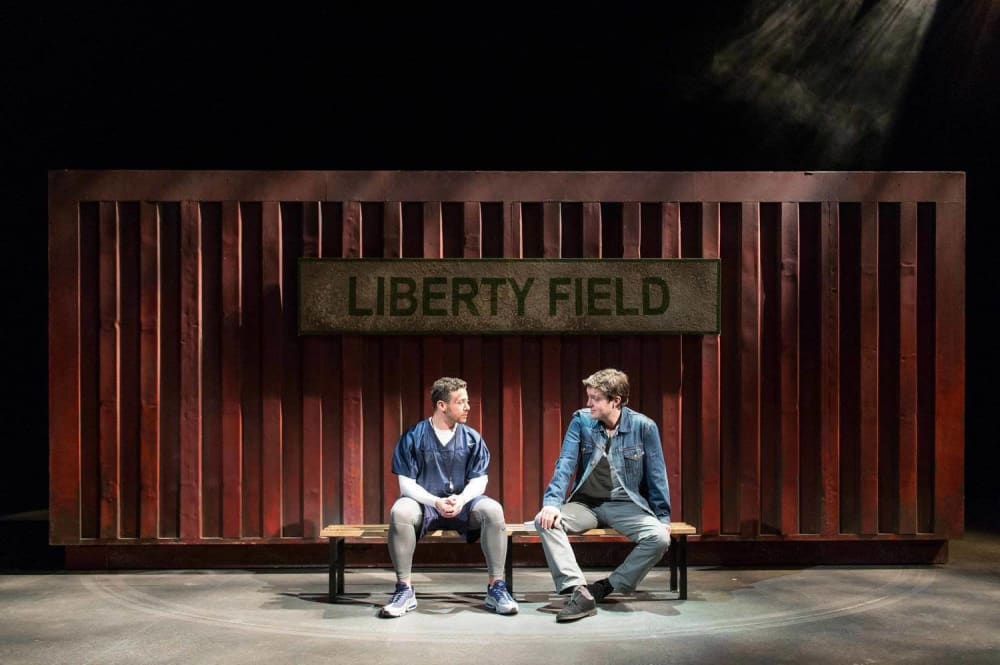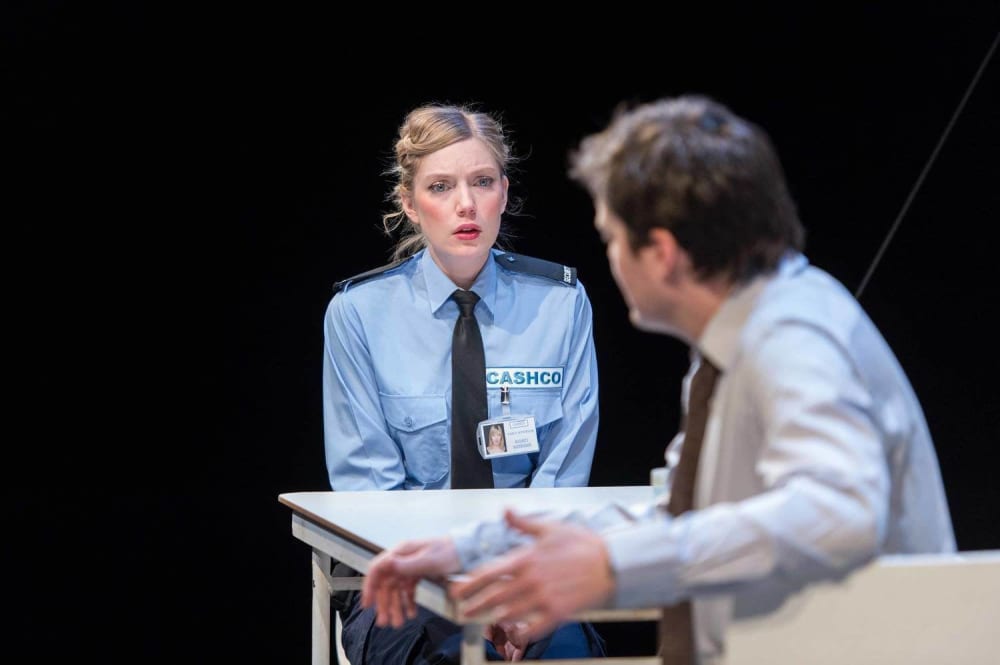 Neil LaBute has always had a mordant wit and an incisive vision that uncannily gets to the heart of contemporary American society via a selection of its more memorable individuals. As he has got older, while the bite is still there, it is slightly less rabid than in the early days but can still be infectious.
Reasons to Be Happy is the companion piece to Reasons to Be Pretty, first seen in this country at the Almeida in 2011 also under the direction of Michael Attenborough. From the explosive argument at the start, readers will be reminded of the earlier work. The characters are the same albeit 3 to 4 years on, the setting designed by Soutra Gilmour around a lorry container very similar, while the gender tensions bubbling to boiling point echo those of the first piece.
The main themes are deceptively simple. They revolve around the indecisiveness of Tom Burke's Greg. As the 2¼-hour performance opens, he is in what looks like a solid relationship with security guard Carly, played by Robyn Addison taking on a role created in this country by Billie Piper.
As an early tirade makes all too clear, this is not to the taste of Lauren O'Neil as Carly's best friend, Steph. The situation is hardly helped by the fact that Steph is Greg's old flame and still holds a place in her heart for him.
To complete the messy domestic circle, stage debutant Warren Brown playing Greg's closest buddy Kent is Carly's ex-husband but has moved just outside this close-knit group's ambit, dating the unseen but demonstrably gorgeous Crystal.
It may be slightly contrived but Neil LaBute just happens to have peopled this microcosmic world with opposites. Greg is meek and ineffectual, where Kent is an alpha male. Steph is hot-headed, anti-intellectual and loves wearing her heart on her sleeve, while Carly is calmer, more practical and, to be honest, rather nicer.
While the other three pursue blue-collar careers, Greg has become more ambitious. Indeed, he could almost look as if he had fallen out of a different play, so different is this trainee teacher's outlook from those of his companions. Viewers who recall Reasons to Be Happy in which Tom Burke also played the character will know that he is upwardly-mobile, having come from the same stock and worked at the same manufacturing company as the other trio.
The key moments of the play all centre on decisions about love and career which he needs to make but that would be out of character, instead causing distress, chaos and comedy in almost equal measure.
Michael Attenborough draws excellent performances from each member of the stage quartet, Tom Burke just about outshining his colleagues primarily because he has drawn the best character in the intensely irritating Greg, instantly recognisable as the kind of modern man into whom one could bump on the street any day of the week.
Reasons to Be Happy shows a mature Neil LaBute in reflective mood, rather than the flashy, amoral younger writer who wowed but frequently offended audiences in past decades. This is a high quality piece of writing that gets the beneath the skins of ordinary folk, making those in the auditorium wince at behaviour that they will instantly recognise from interactions with family and friends in similar situations.
Reviewer: Philip Fisher