Reckonings: m/y / BLKDOG / Boy Breaking Glass
Choreography Julie Cunningham, Botis Seva, Alesandra Seutin
Sadler's Wells
–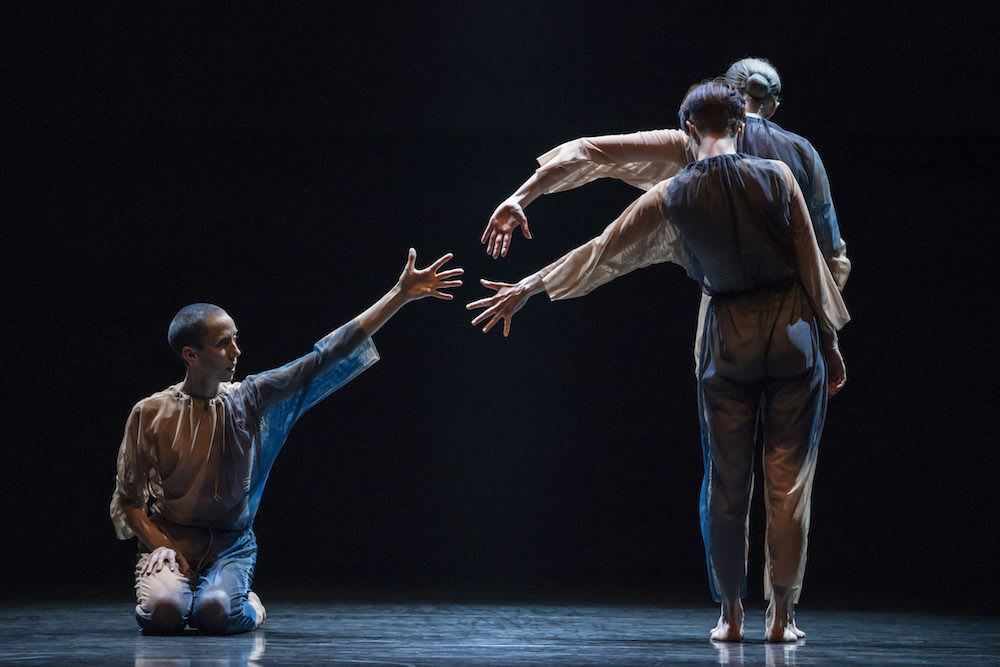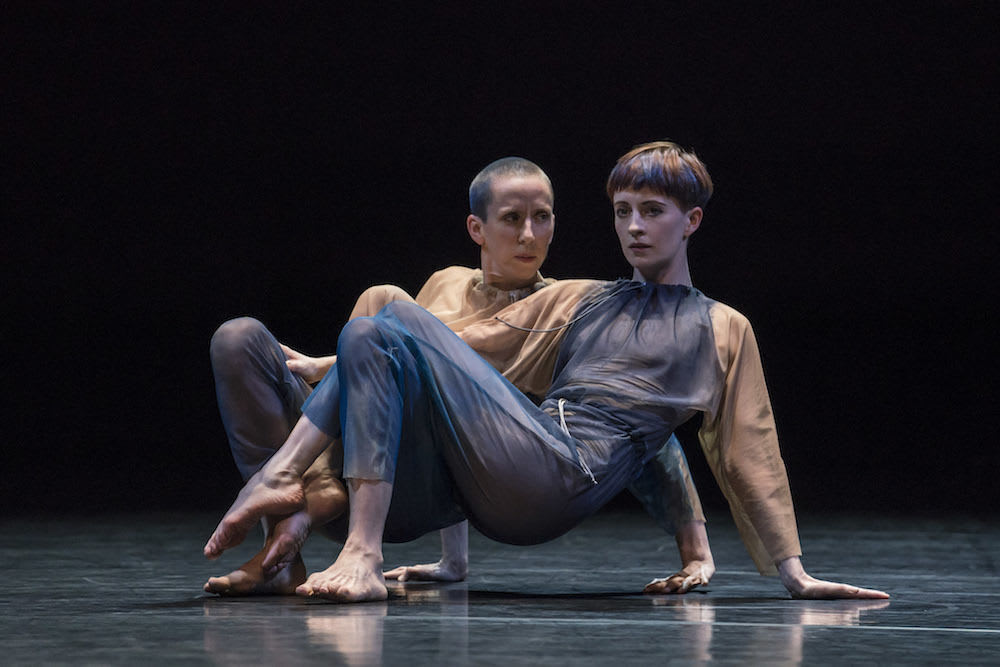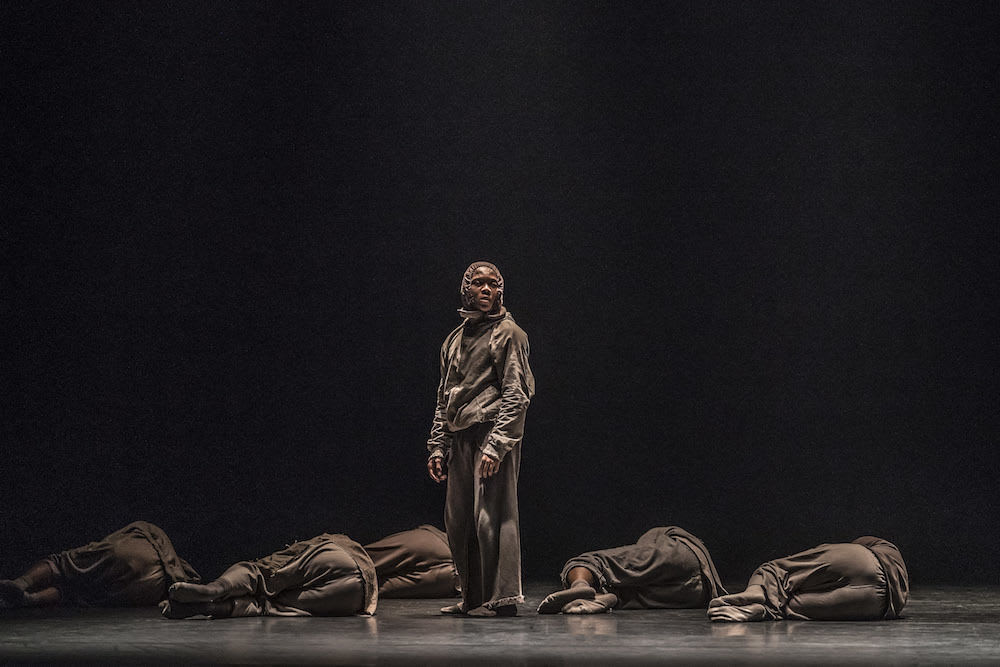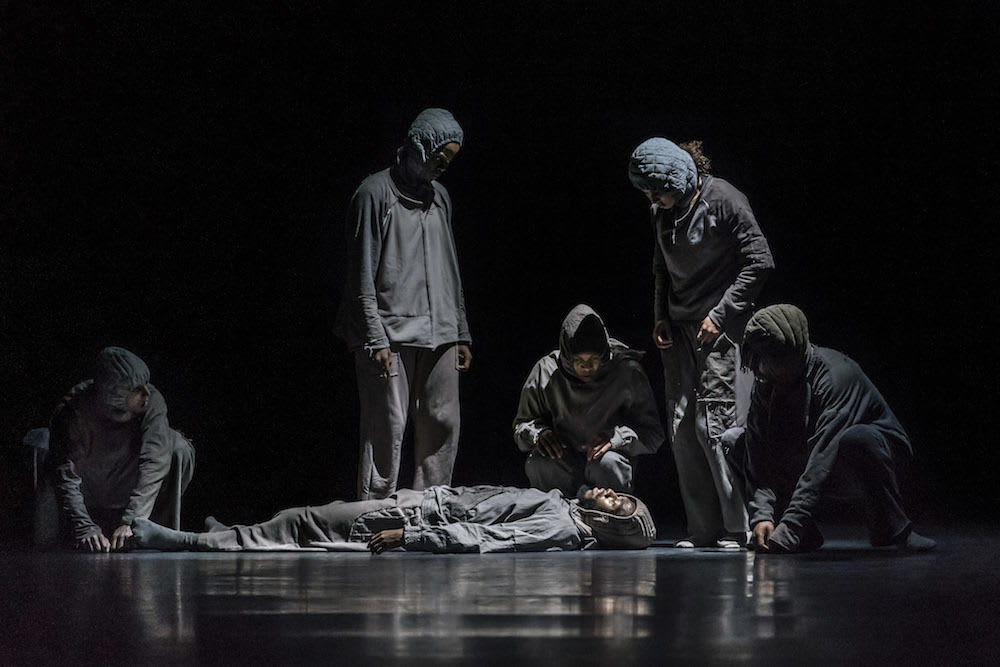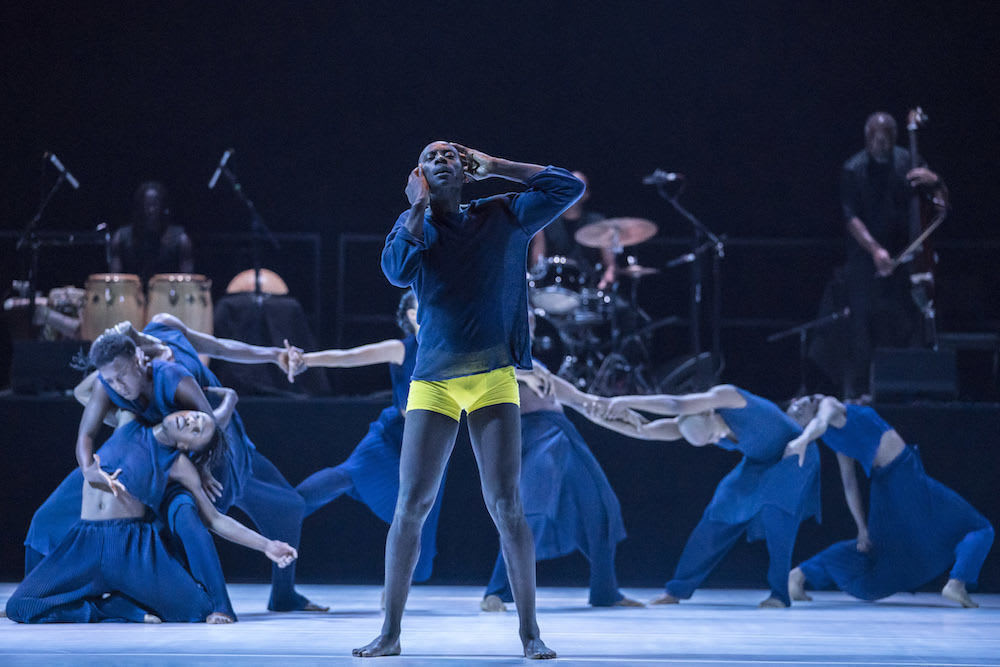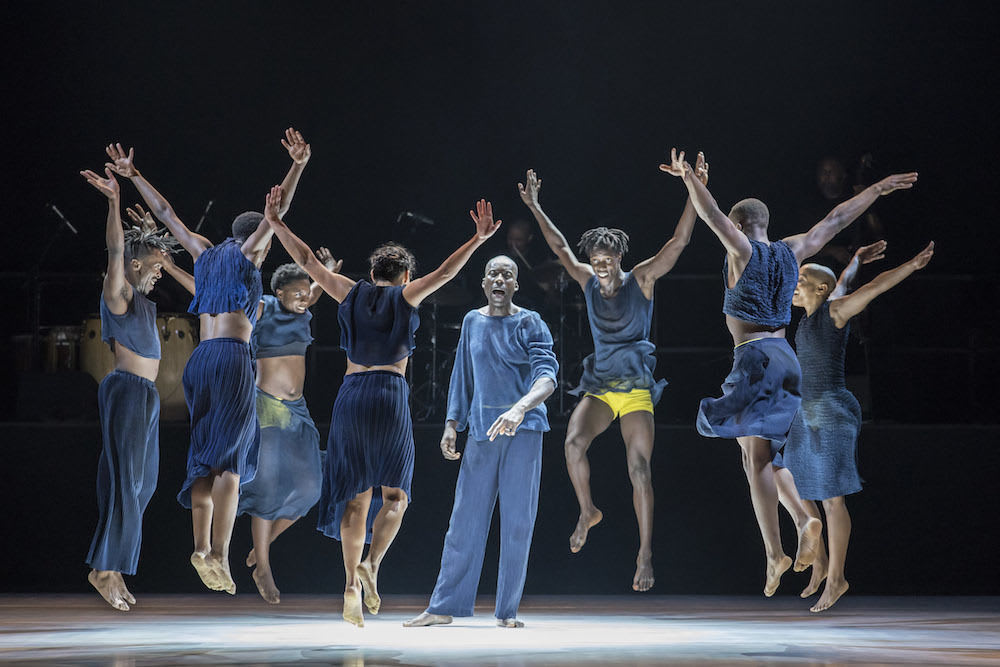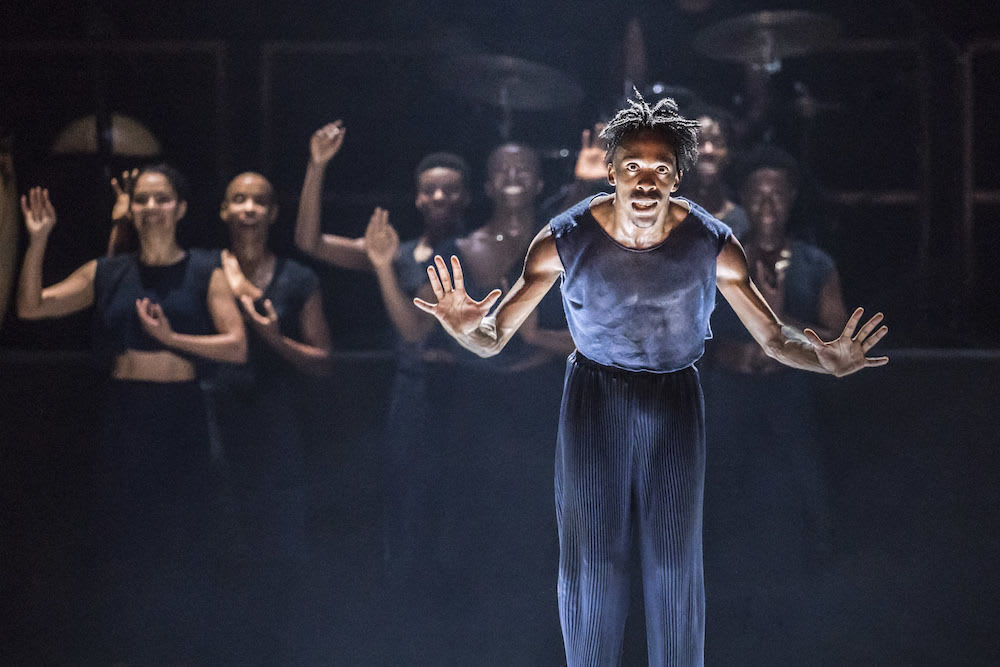 "To celebrate the 20th anniversary of the current theatre, Sadler's Wells presents three commissions by a new generation of UK based dance-makers: Julie Cunningham, Alesandra Seutin and Botis Seva."
Artistic Director and Chief Executive Alistair Spalding CBE is pleased as punch when he takes the stage at the end of the performances, almost dancing himself to David Bowie's "Let's dance" as ticker tape falls on a happy cheering auditorium filled with family, friends and supporters. I bet there'll be some partying tonight.
But, the three half-hour pieces are serious, sombre fare, dealing with gender fluidity, depression and glass ceilings. I'd say our three choreographers have broken through several of those, but it doesn't look easy and it's not meant to.
Julie Cunningham's austere m/y inevitably owes much to her fifteen years with Merce Cunningham Dance and Michael Clark Companies. There's always an intense brooding to her spare and bare work, though m/y does end on a reasonably happy note as the group skips towards the footlights.
Six female dancers in Alexa Pollman's beige onesies embellished with strategic blue netting on her abstract set of hanging animals skins, macramé, a blue ball in a net and a Malevich circle in a square, have me speculating, are they a nomadic group, flitting, scuttling, and hopping not only from partner to partner but place and era, straddling each other and time in random structure-free impetuosity?
There are sculptural groupings, prostrations, mystical gestures, and imagery hinting at Egyptian hieroglyphics and Plato's Symposium. I think of yoga asanas and lonely Pierrots—picked out by Tom Visser's tactical lighting—caught up in Nell Catchpole's spectral music. But when blue balls are introduced into play, I do wonder if this is an ancient Greek gymnasion we are privy to or an antenatal class…
Botis Seva introduces a different vocabulary, one from the world of hip hop with smidgeons of Hofesh Shechter. Six dancers, their gender hidden in grey hoodies and tracksuits, sit in sepulchral gloom under a claustrophobically low lighting rig. Is this a detention centre or the mind's interior?
The spoken soundscape and Torben Lars Sylvest's heavy drum and bass score collide and obscure—is that a dog barking, are those military commands? Is that a child singing? Is this an exorcism of emotion? Are they shadows from the underworld?
Figures topple, scuttle on haunches—images of Guantanamo come to mind. This is depressing—this is depression. You can't make it pretty. They rise and fall, 'let's go back to the beginning of the beginning'… a child wants a story… is this an attempt at Greek folk dancing… A man is dead… a pietà scene.
Chapter two: "give the people what they want"… they strut, there's a release of energy, vigorous sexual energy. Is this therapy? Violence and frustrating 'phone instructions… "If they treat us like dogs, we'll behave like dogs… It's ok, you're just like me, he, we…" A plea for parity and compassion.
Alesandra Seutin's Boy Breaking Glass lightens the tone if not the intensity: there's a band of four on stage behind the dancers and a statuesque singer circling it and the seven dancers in blue. Africa is her inspiration. Again there's a story here of oppression and its defeat.
They sway, scramble, tumble, roll, tremble, huddle and move as one undulating mass. The music drives, the dance becomes ritualistic. Africa melds with hip hop and contemporary in hybrid looseness. They parade in concentric circles, the man sings, drums beat, arms knead in rolling motion, the dance speeds up, fast and furious, another exorcism?
"I feel kind of self-conscious now"… "I feel every move I make"… "I– I– I– I exist", a man stutters, his moves staccato. "I need to move—I need to exist." The music mellows, they circle dance, is this a resolution? Smiles, exuberance, relief.
Bodies speak. Dance theatre is a broad church: Cunningham moving beyond Monique Wilig's "The Lesbian Body"; Seva inspired by Sally Brampton's "Shoot The Damn Dog", Seutin, "how to keep smiling in the midst of darkness" her exploratory theme, by Gwendolen Brooks's eponymous poem.
The revised, rejuvenated old Wells theatre took on a new life, "purpose-built for dance", twenty years to the day (feels like yesterday), and has gone from strength to strength since taking dance to realms beyond one's imagining. Long may it continue to dare and innovate.
Reviewer: Vera Liber