Robin Hood: The Arrow of Destiny
Richard Hurford; music and lyrics by Rob Castell
York Theatre Royal
–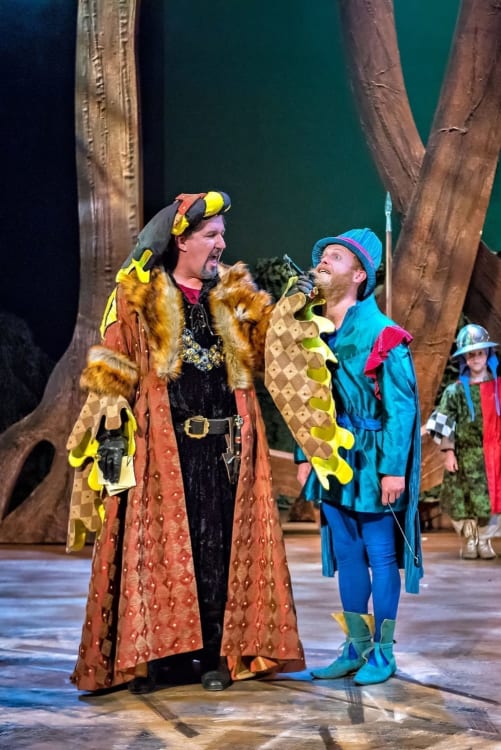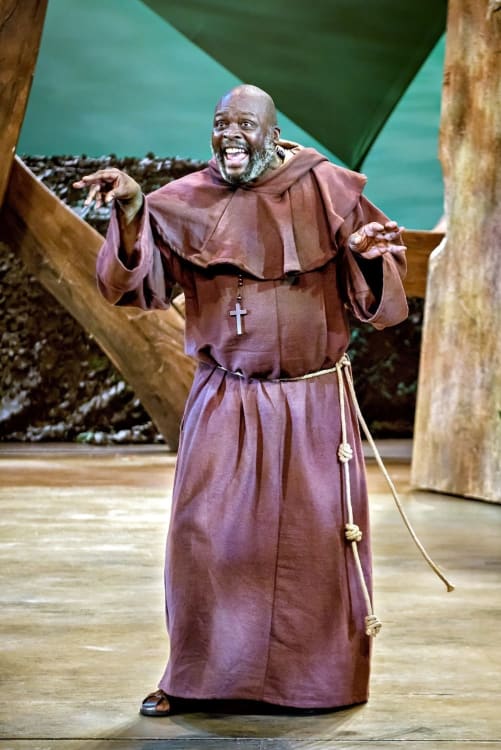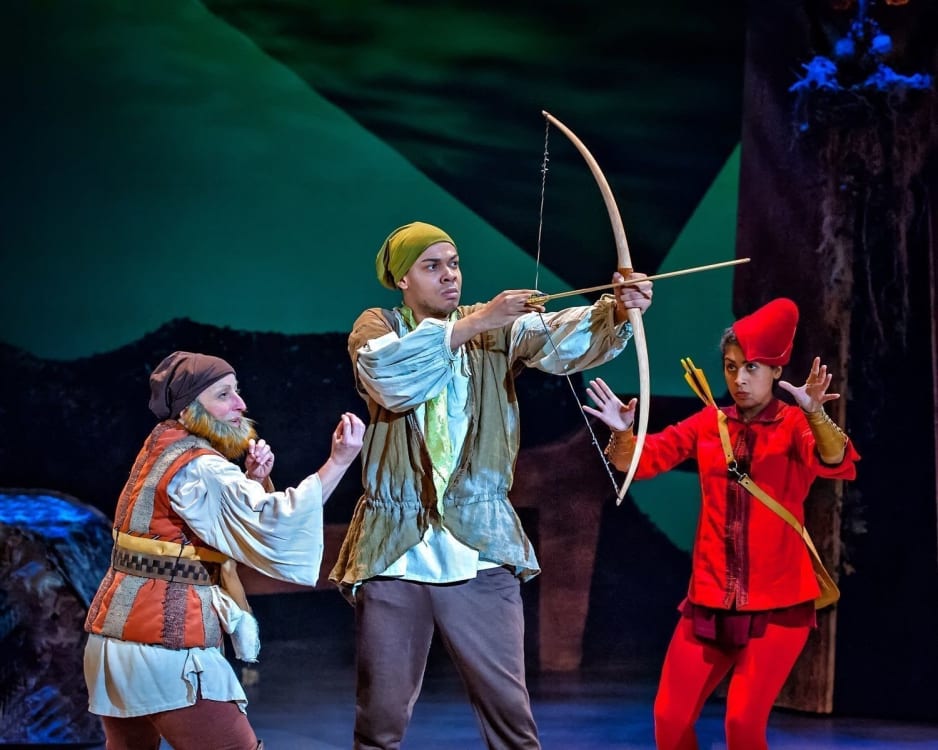 Robin Hood is one of the UK's most enduring cultural myths, inspiring countless stage and screen adaptations.
As a child growing up in the early nineties, one of my favourite versions was the TV show Maid Marian and Her Merry Men (1989-1994), in which Robin's perpetually endangered love interest is reimagined as a kick-ass heroine. I wonder if writer Richard Hurford had this programme in mind when he set about writing York Theatre Royal's new summer show.
With her father fighting in far-off lands, it falls upon Maid Marian (Siobhan Athwal) to look after her starving people. Unfortunately, they're being taxed out of existence by the nefarious Sheriff of Nottingham (John Elkington), who insists upon Marian marrying his numbskull nephew, Guy of Gisbourne (Ed Thorpe).
In desperation, Marian travels deep into Sherwood Forest with Friar Tuck (Trevor A Toussaint) to seek the assistance of the legendary bandit Robin Hood (Neil Reynolds) and his Merry Men. In order to be taken seriously, Marian dresses up as a man and assumes the moniker of "Will Scarlett".
When Robin Hood finally appears on the scene—nearly 40 minutes into the play—it transpires that his legendary reputation is built on a tissue of lies. He's not a fearsome warrior after all, but rather a loveable slacker with non-existent archery skills.
Hurford's decision to focus on Marian rather than Robin provides a fresh spin on a familiar story, and the role is deftly performed by Siobhan Athwal, who sings, fights and dances with flair. I was also impressed by Neil Reynolds, making his stage debut, who brings a goofy charm to the part of Robin.
John Elkington's Sheriff is a bit too low-key and deadpan for my taste, but he gets to indulge in some enjoyable histrionics in the second half. He's ably supported by Ed Thorpe, who brings likeable buffoonery to the part of Guy of Gisbourne.
As Little John and Father Tuck, Joanna Holden and Trevor A Toussaint score many of the evening's biggest laughs. Both actors are skilled physical comedians, and they inject much-needed energy into the production.
Much like York's beloved Christmas panto, this production offers audiences an entertaining blend of song, dance and visual spectacle. I was surprisingly unnerved by the serpent puppet that appears in the second half, but the children surrounding me didn't seem remotely upset.
At times I could feel the show's momentum dropping, but this will no doubt improve over the coming weeks. At any rate, the show is punctuated with memorable comic scenes, including one inspired sequence where we get to see an instant replay of the fateful archery competition in which the good guys triumph.
Although Robin Hood: The Arrow of Destiny doesn't reach the heights of York Theatre Royal's previous summer shows—namely The Railway Children and Wind in the Willows—it still has undeniable charm.
Reviewer: James Ballands