Romeo and Juliet
Choreography by Kenneth MacMillan, music by Sergei Prokofiev
Royal Ballet
Royal Opera House
–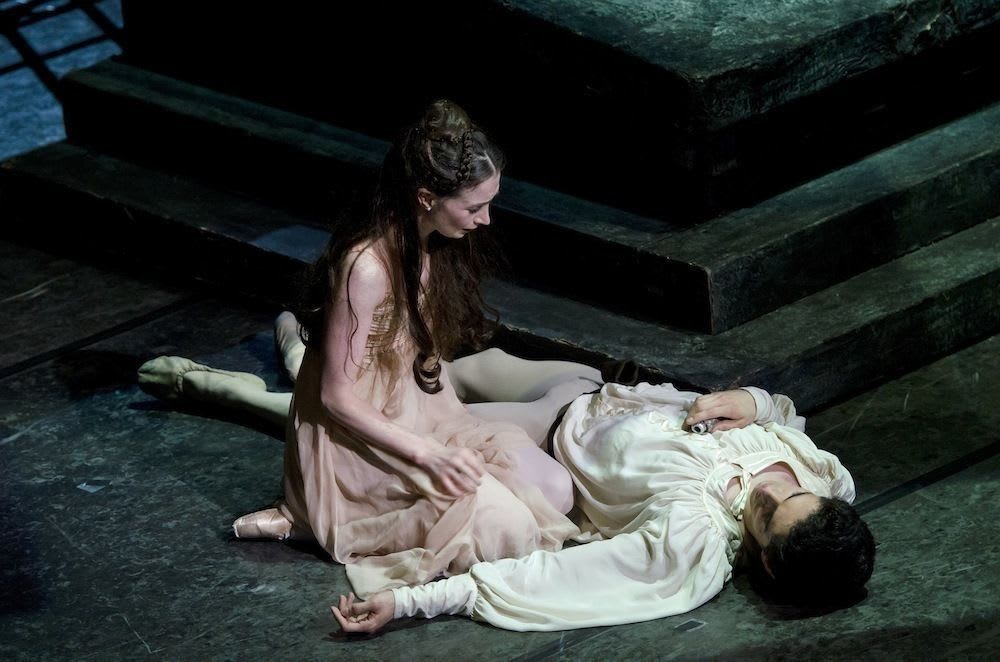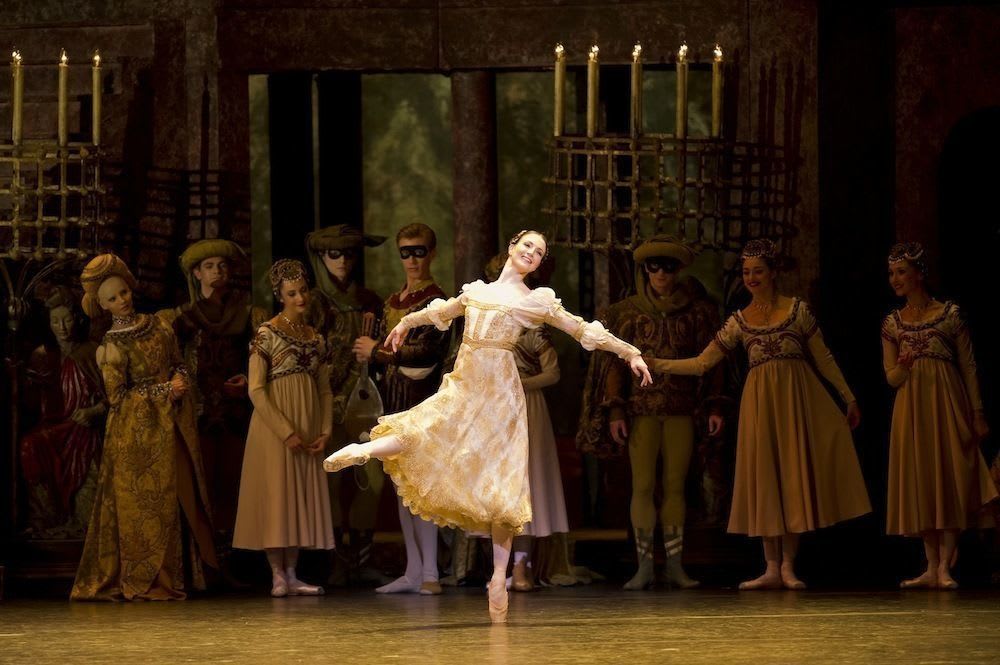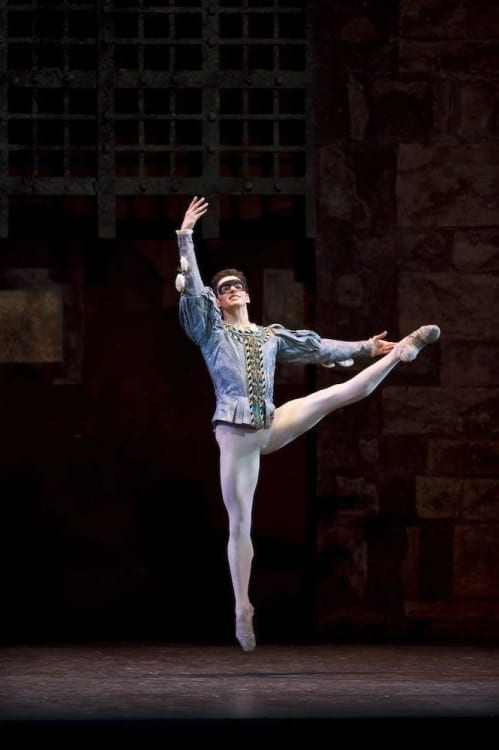 Kenneth MacMillan's first full-length, three-act ballet was created on his muse Lynn Seymour and Christopher Gable, yet it was the stars Margot Fonteyn and Rudolf Nureyev who had to be the first cast in 1965, such was their drawing power.
The drawing power this year is Natalia Osipova, but she is not performing till late November and early December, and press ticket allocation is restricted. So, much as I'd like to, I'll not be able to report on her debut.
Another Russian, principal Evgenia Obraztsova guesting from the Bolshoi, will also give two performances partnered by Steven McRae.
All performances are sold out. MacMillan's Romeo and Juliet always sells out. Who can resist the dramatic combination of MacMillan and Prokofiev? Approaching its fiftieth year, and not far off its five hundredth performance, it pays dividends every time.
Lynn Seymour's heart-wrenching devil-may-care, Margot Fonteyn's eyes-wide-open Juliets; Nureyev, Baryshnikov, Dowell, and many more Romeos and Juliets have left their imprints. I treasure them all. The first cast this season is Federico Bonelli who stepped in last year when Sergei Polunin fled his Juliet, then as now Lauren Cuthbertson.
Tonight it is Juliet's evening from the moment we catch her, still a child, teasing her Nurse. Thirteen years old, playing with her rag doll, she is soon to be treated like one by her parents—given in arranged marriage to Paris as his plaything. And in death she becomes the rag doll Romeo tries to dance back to life.
Cuthbertson plays every subtle nuance: the coup de foudre of love at first sight, the heart-stopping balcony scene, the stubborn resistance to her parent's marriage choice, the capitulation, the trick of a sleeping draught, and the final resolution to join her lover in death.
MacMillan's Romeo and Juliet pulls no punches. His pas de deux in each act for the couple are ravishing, daring and beyond the traditional. Romeo drags Juliet across the floor, her dead weight tugging at his body. If one's heart does not give out with the sadness of it all, something is not quite right.
And though Bonelli looks the dangerous lover part, dark and handsome, he is a gorgeous good boy—personality will out. Underpowered tonight, it is hard to believe in him as one of the lads, chasing Rosaline, visiting harlots, taking on and killing Tybalt, a Tybalt played by Gary Avis.
I couldn't take my eyes off a stage-dominating Avis—a macho thug of a man compared to the slight boy. He'd have Romeo and his two mates before breakfast. Ricardo Cervera is a cheeky Mercutio, but it is Dawid Trzensimiech as Benvolio who out-leaps his friend Romeo.
If Romeo is pulling his punches tonight, so is Juliet, but only to trick her parents. Her resolve is strong. From the minute she sees the magical boy in his mysterious mask at the Capulet ball she knows where her destiny lies.
But destiny is not kind. Nor are the adults. The children are betrayed by their parents and society, MacMillan saw that very clearly.
Dancing shyly, avoiding Paris, Juliet spins round and comes nose to nose with Romeo, a pubescent girl's dream. A marvellous scene, this ballroom scene which includes the powerful Knights Dance, when she and an emboldened Romeo dodge the others to have a moment next to each other.
As she plucks at the mandolin strings, so she plucks at Romeo's heart. He is drawn to her like a moth to the flame. He drops his guard and dances an exultant solo. A chaste love in a lion's den of feuding families, but he is in too deeply to think of consequences.
MacMillan has the children playing at life and love with the danger signs in place at the beginning, and darkness falls quickly. During the market place wedding party scene we see the thought dawning in Romeo's mind that he could ask Juliet to marry him. Just at that moment Nurse arrives with a letter for him. Juliet has already arranged it.
Even though we know the outcome, the possibilities of happiness are there, if only… But Juliet's bed already has the look of a catafalque. In her determined undance (no other name for it) with Paris—her thoughts are transparent.
She prays for guidance, but that does not save her or Romeo. Innocent children driven to killing: hard to believe that Bonelli's Romeo is capable of killing Paris as he grieves at Juliet's corpse. He has killed twice now. And third time he kills himself.
Juliet wakes in the crypt and finds two dead bodies. Cutherbertson's horror is real. Her undying love joins forces with death in a final visceral solo.
The largest bouquets of flowers were for Juliet; the biggest applause came for the orchestra and rightly so.
This season's performances of Romeo and Juliet are dedicated to David Wall who died this year. A fine Principal, I saw him dance many times—in Manon, in Mayerling, with Lynn Seymour... I sought out and admired his performances. A lovely man by all accounts.
Reviewer: Vera Liber