Romeo & Juliet
William Shakespeare
Metcalfe Gordon Productions
–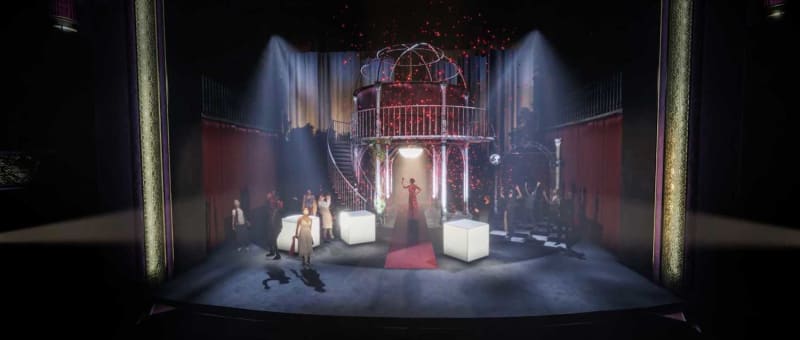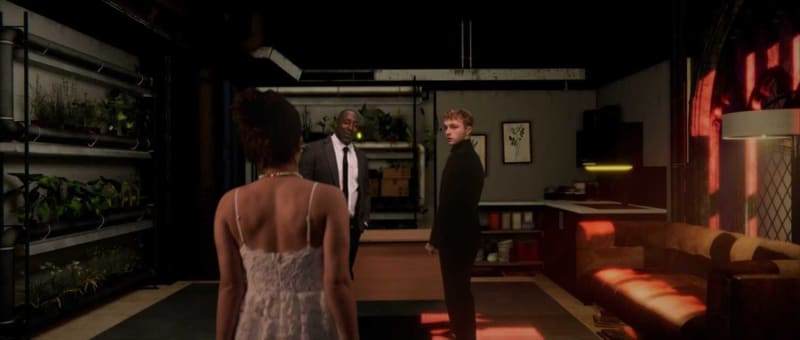 Everything about this new online version of Shakespeare's classic, directed by Nick Evans for Metcalfe Gordon Productions, points towards its intention to attract a younger audience. That does not mean that a lively production will have no appeal for their elders.
The prologue is delivered by Sir Derek Jacobi from a comfortable Royal Circle seat in a very large virtual theatre. The familiar events have been jazzed up to play out in the near future with a largely young cast sporting the kind of casual modern clothing favoured by the clubbing generation.
From there onwards, what we see has been filmed on green screens solo or occasionally in pairings then brought together in an attractive virtual world filled with wealth, tech and gadgets, created for the screen by production designer Jamie Osborne.
To pay for the wizardry, the cast is cut down to a degree, for example the star-cross'd lovers parents condensed into a male Montague (Mark Ozall) and female Capulet (Helen Anker). The gang element is filled with menace and might well remind viewers of West Side Story without the songs, although there is an occasionally intrusive soundtrack.
A melancholy, lovelorn young Romeo is portrayed by Sam Tutty, demonstrating that, in addition to the talent that won him numerous awards as the London incarnation of Dear Evan Hansen, he is also the kind of accomplished actor who can as easily turn his mind to Shakespeare.
After a false start with Rosaline, his head is turned on the dancefloor by Juliet, a typically irritating, stroppy teen played by Emily Redpath who only graduated from drama school shortly before the theatre industry was closed down by coronavirus.
Although inexperienced, the actress proves to be an excellent discovery, which becomes increasingly clear as Juliet grows up before our eyes after falling in love with a reticent Romeo, who shares something of the inner turmoil more normally associated with Hamlet, a role for which Sam Tutty might well be destined.
Love across tribal lines inevitably leads to trouble, exacerbated by Brandon Bassir's hyperactive, mouthy American Mercutio on one side and Sylvester Akinrolabu as angry Tybalt on the other. Unusually, although she plays the part sympathetically, little comedy is injected by Juliet's matter-of-fact Nurse, portrayed here by Lucy Tregear.
The use of computer-generated imagery gives directors and designers freedom to use many more settings than would could ever be the case in a theatre and that adds to the visual attractiveness of this 2½-hour-long film. Nick Evans ensures that, having been given the tools, this is the best use of the technology that this particular critic has seen in a UK-created drama.
Some viewers might wonder whether the modernisation and simplification of the staging is the best artistic choice, but there is every chance that a young target audience will enjoy the accessibility and visual pleasures, as well as a chance to see some stars in the making.
Reviewer: Philip Fisher