Rooms - A Rock Romance
Music, book and lyrics by Paul Scott Goodman, book by Miriam Gordon
Arion Productions
Finborough Theatre, London
–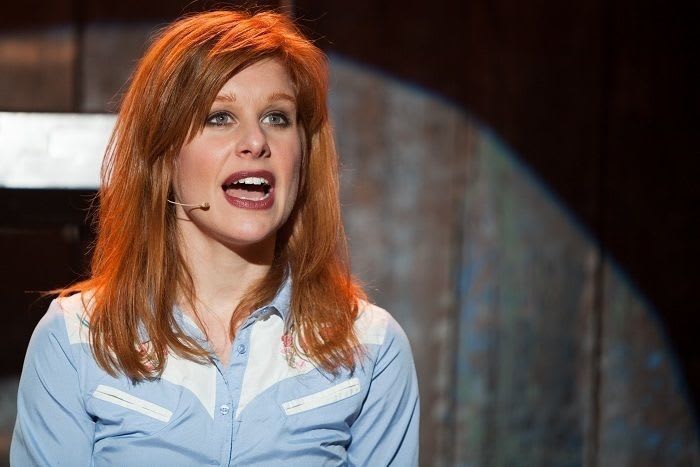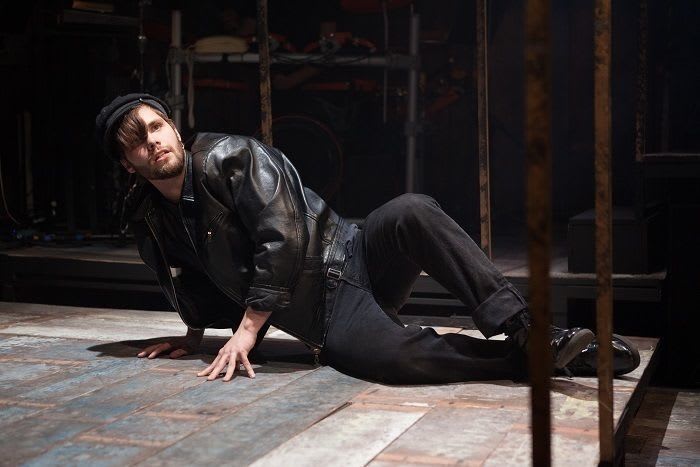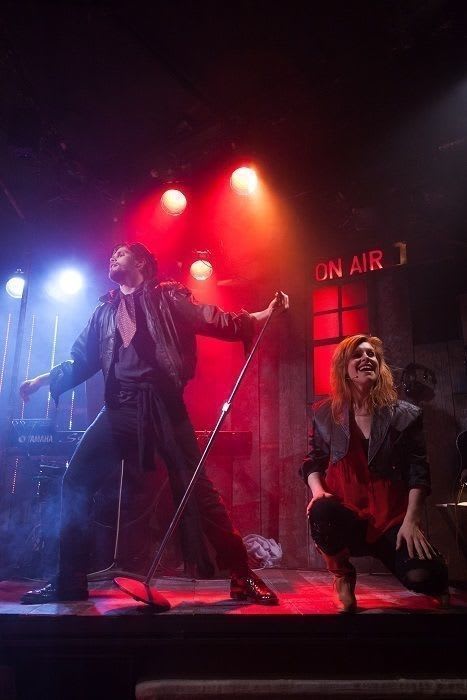 Cassidy Janson shows true star quality and bags of energy giving her all as Scottish Jewish Princess Monica P Miller aka Lillian Filth in this rock fantasia that satirises and encapsulates an era in under 90 action-packed minutes.
This praise should not detract from a strong supporting performance by Alexis Gerred playing her sidekick Ian, a drunken, depressive singer-songwriter who could have tried out for a starring role in Once with every chance of success.
Rooms presents a rollercoaster rock ride through the lives of the duo from their first meeting in Glasgow during that seminal summer of 1977 through to a New York reunion three years on, by which time both are older and considerably wiser.
The initial contact is music, as Glasgow's answer to Barbra Streisand seeks out a partner to take her to the stars via the local synagogue.
Ian is a reclusive musician whose agoraphobia nearly derails their partnership before it leaves the terminus.
However, they are soon playing batmitzvahs and a talent show that conveniently takes them to Bleecker Street and the legendary CBGBs, by which time they have become punk rockers The Diabolicals.
It is time for a rift and Paul Scott Goodman and Miriam Gordon's book duly delivers, as Ian's drinking becomes too much. At the same time, Monica faces impending motherhood, while their parents enjoy marital problems to counterpoint the visible couple's soapy dramas.
Rooms may be a little inconsistent but it amuses and shows off its joint protagonists very effectively, helped by a wide variety of music that catches the era perfectly and at its best is very good.
Along the way, we get a mixture of soft rock, ballad, harder rock, punk and assorted variations around those themes, with "The Music" and "Fear of Flying" particularly catchy.
Quite how a chamber rock musical ends up making its European debut at the tiny Finborough, where the actors are constrained by the need to fit in a four-piece band, is something of a mystery. However, thanks to the dedicated stars, a lightweight but enjoyable story and some compelling music, it comes off surprisingly well and is definitely worth a try.
Reviewer: Philip Fisher