Roots
Matteo Marfoglia, Caroline Finn, Mario Bermudez Gil
National Dance Company Wales
Dance House, Wales Millennium Centre
–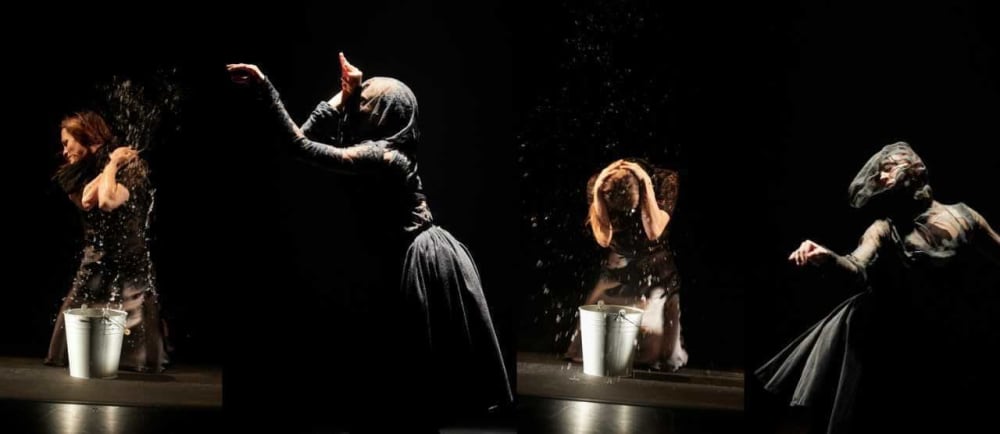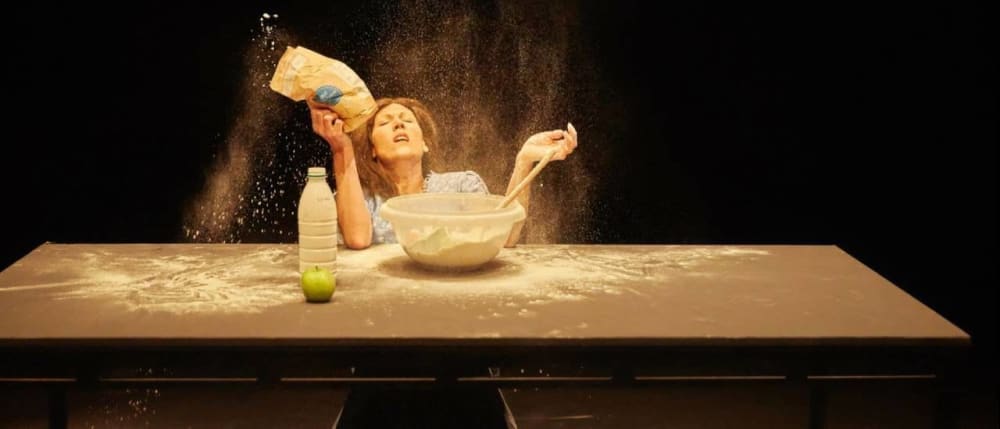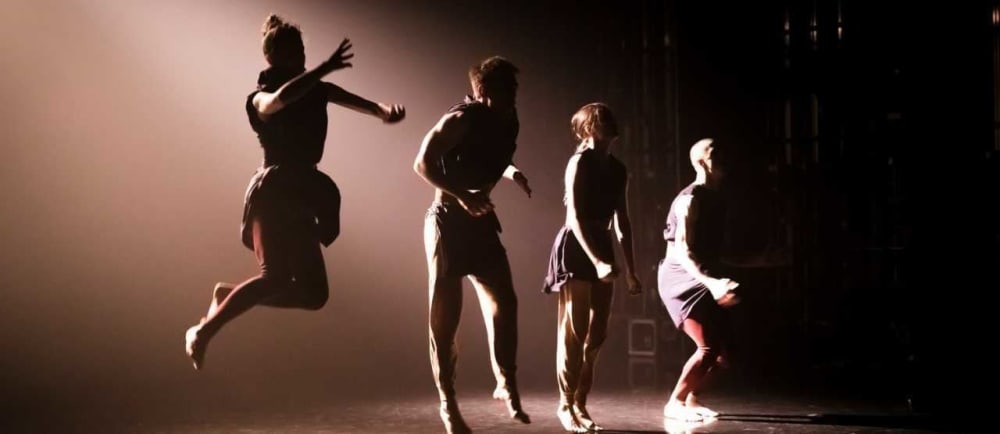 Roots is a clever idea. Revised from a showing at the Cardiff Dance Festival 2017 and described as "a guided tour through contemporary dance", it is a compact, portable presentation comprising three short pieces using six dancers and minimal sets.
On the current Welsh tour, which began in Cardiff, the company's artistic director Fearghus Ó Conchúir introduces each piece and leads post-show discussion involving the performers. The idea is to demystify the form for novice audiences, while providing plenty of substance for those more well-versed in the form.
The first piece is Omertà, which I saw last year, and remains as striking as before. Developed by Matteo Marfoglia, it is a reflection on the hidden, ostensibly subservient role of women in the Mafia, but could readily be applicable to many other societies.
It starts with the four female performers—Kat Collings, Camille Giraudeau, Elena Sgarbi and apprentice dancer Aisha Naamani—completely veiled in black (costume design by Rike Zoellner), each spotlit intermittently (lighting design by Leighton Thomas-Burnett), each in charge of a metal pail with which they variously interact—one washes her hair, another wrings out an item of clothing, another sits provocatively.
At first, the soundtrack is a very slowly ticking clock (sound design by Sarah Everson), but the tempo increases as the dancing becomes more collective and liberated, with head-dresses removed, soundtracked by the rhythmic choral folk of Faraualla. As it ends, though, the women are isolated once more, giving the sense, as one audience-member noted, of people in the same war fighting separate battles.
The second segment, choreographed by Caroline Finn, is Bernadette, which explicitly references popular television cookery shows in its take on domestic discontentment. Camille Giraudeau returns, this time as a housewife, listening to recipe tips on the radio, then assembling ingredients—flours, eggs, milk—on a table.
Gradually, though, the chirpy music—Nouvelle Vague's In A Manner Of Speaking—is increasingly interrupted by more disruptive sounds, as our heroine gradually loses her shallow composure, mutating, in less than a quarter of an hour, from Stepford Wife to quivering heap, leaving much devastation in her wake. The piece concludes, however, with the suggestion that the façade of calm is reassumed on a regular basis.
Following the interval (and much-needed clean-up of the performance area), we have Atalaӱ from Mario Bermudez Gil, the longest (22 minutes) and most narratively opaque of the pieces on offer. Inspired by a beauty spot with a 360 degree view in the choreographer's native Spain, it takes its influences from several sources.
Following a soundscape which takes in Mediterranean folk and British-Asian hip-hop, the four dancers clad in gender-neutral tunics (costume design by Brighde Penn)—Matthew Prichard, Tim Volleman, Kat Collings and Elena Sgarbi—perform energetically and in ensemble at first, before splitting into various component parts.
Two men perform an intimate duet; three dancers form a tower while the fourth observes; a man carries a woman's inert body; a woman gyrates in front of the spotlights (lighting design by Joe Fletcher). Finally, though, they are reunited as a single, living organism—perhaps a celebration of unity in a fragmented world.
The minimal décor across the trilogy allows us to focus on the dancing which is (as far as I can tell) flawless and occasionally breathtaking, while the thematic ambition of each piece gives us much to reflect upon. Roots is a commendably wide-ranging, emotionally involving and aesthetically pleasing showcase.
Reviewer: Othniel Smith