Rosalind
Choreography James Cousins
James Cousins Company
The Place London
–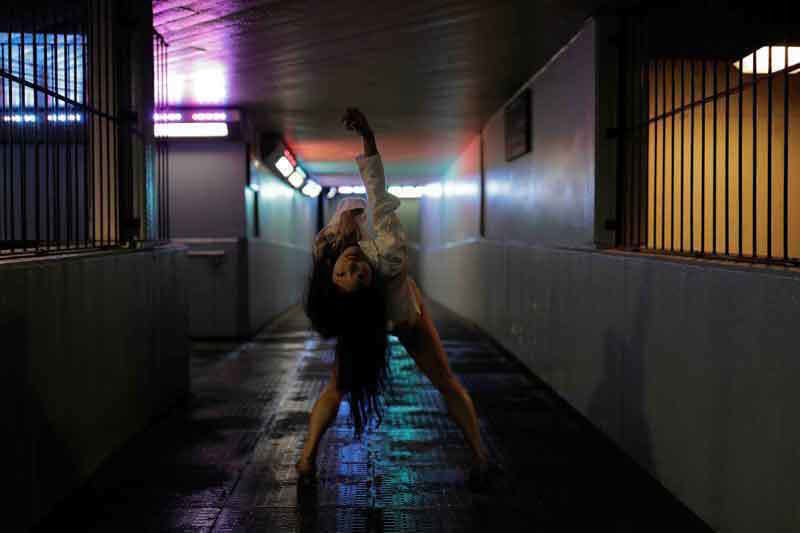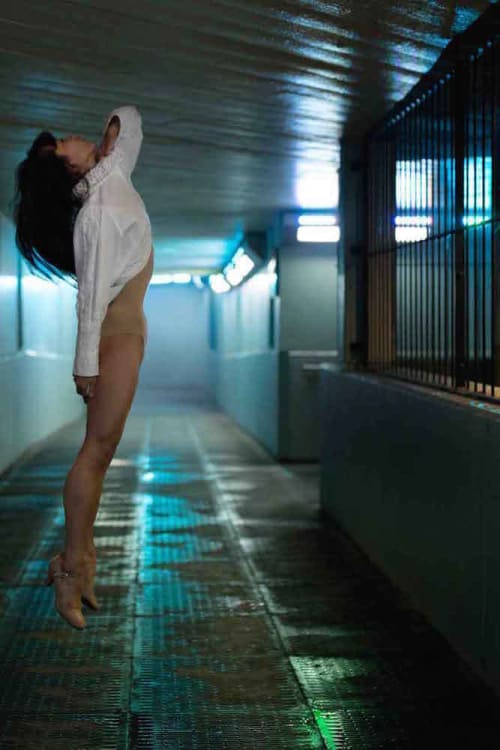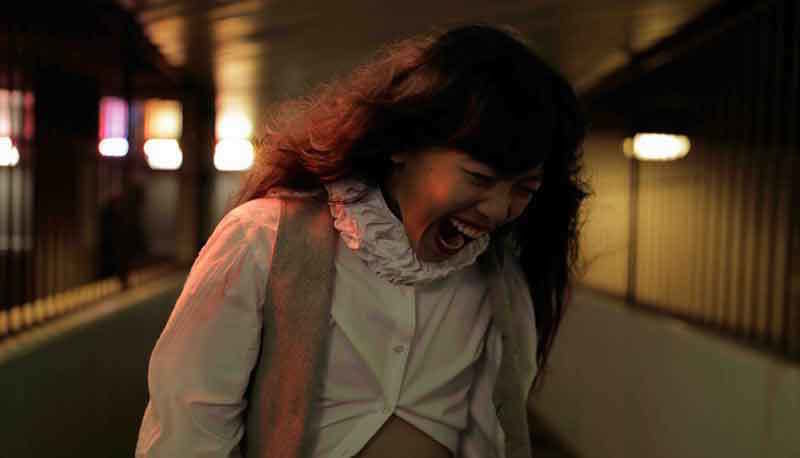 Well, what do you know, in an age of gender and sexual fluidity Shakespeare comes in handy, again, speaking across time with his cross-dressing, gender-bending Rosalind from As You Like It.
Choreographer James Cousins takes this idea and runs with it in Woolfian Orlando fashion. A cast of four play Rosalind: two males, two females (Georges Hann, Inho Cho, Heejung Kim and Chihiro Kawasaki) trade places repeatedly, their tangled moves adjusting and re-adjusting their genders.
Boxed inside a neon-lit cube frame, they play out their frustrations. Outside the box, in the forest of Arden I guess, they let it all hang out, no restrictions there. Suits and corsets are traded for Mick Jagger-ish ruffed dresses of velvet and lace, and Sabrina Mahfouz's spoken verse is exchanged for thrashing sixties guitars.
As You Like It is the free for all, the free fall and tumble of the choreography suggests. Females lift men, and take their weight in diligent contact work. Males soften in male on male duets. Sitting on each other's shoulders women grow tall. Gymnastic, acrobatic fools and wrestling opponents—Cousins has extracted and abstracted the essence of Shakespeare's play.
In fact they could be anyone. Ella Fitzgerald sings You Don't Know Me, and that's the truth. It's difficult to read the huddles, muddles, conflicts and struggles in the knots of limbs. Framed by the cube, they look like Francis Bacon portraits, contorted and twisted. Unsexed, they girdle their lovers about their bodies. "Give me that man that is not passion's slave, and I will wear him in my heart's core, ay, in my heart of hearts…"
Enigmatic, cryptic: how the young audience reads this sixty-minute imbroglio is anyone's guess. Will it be the club scene that pulls them in, Seymour Milton's mash-up of ambient hums and loud riffs? Or Cousins's feminist question: "do women still need to take on stereotypical masculinity in order to find equality in our modern world?"
What does it means to be a woman… A fragrant flower in a white wedding dress or suited up for the workplace? "God has given you one face and you make yourselves another"... Choose the face you want to be. We all have masculine and feminine traits in us to varying degrees, yet convention tries to box us in. Tilt the box, step out and see. Frolic in the space, "here is a space", a voice intones.
I was blown away by Cousins's work Without Stars / There We Have Been in 2014; Rosalind though intelligent does not have the same visceral effect. Overthought and overwrought, and too many prismatic refractions, perhaps.
Commissioned and supported by the British Council as part of Shakespeare Lives, co-commissioned by Arts Council Korea, The Place and Tramway, Glasgow and supported By Seoul Dance Center and Seoul Performing Arts Festival, Rosalind was created in South Korea with dramaturge Hejin Jang over seven weeks last year in collaboration with four dancers, three of whom were local to Seoul.
This modern-day Rosalind's UK première took place at the Djanogly Theatre, Nottingham, 3 March 2017, and will be touring to Taunton, Newbury, Birmingham, Glasgow, Leeds, Cambridge, and Ipswich.
Reviewer: Vera Liber