Routes
Rachel De-lahay
Royal Court Theatre Upstairs
–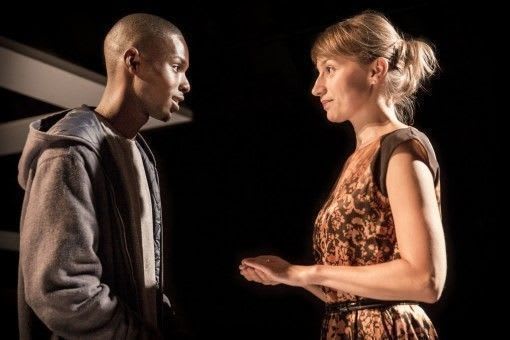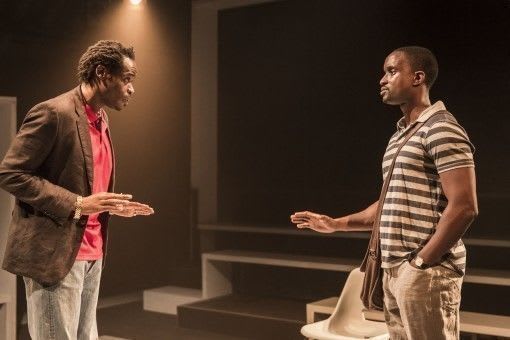 Routes is a short but affecting drama that gives the impression of comprising the start of a larger work.
Rachel De-lahay's drama simply blends the story of Fiston Barek as 18-year-old Bashir, accused of being an illegal immigrant, with two others that also have connections.
The Anglo-Somali youngster receives noble support from Anna Maria Marinca's sympathetic Anka, an angel representing a voluntary organisation, which offers hope to those threatened with return to their country of origin, which in this case is definitely not Bashir's home.
This would be poignant in any case but if, like orphaned Bashir, the whole of his remembered life has been lived in England, the prospect of starting again in war-torn Mogadishu must inevitably appear bewildering and absolutely intolerable.
A separate strand takes place in Lagos, Nigeria where Peter Bankolé playing Olufemi buys a dodgy passport from Seun Shote's laid-back Abiola, the hopeful emigrant's goal a return to the UK where he has left his family behind following prison and deportation.
The links between these two tales are another teenager and his mother. Kola, played by Calvin Demba, is a bit of a lad who has ended up sharing a hostel room with Bashir after his release from a young offender's institution, while Claire Lams as Lisa is an immigration officer.
This tough cookie with a tender centre provides indirect hope for Bashir at the same time as extinguishing any for Olufemi, despite the expensive, forged passport on which the desperate father has wasted the whole of his savings.
The central story is strong until its swift and unconvincing closure, aided by sensitive performances from both Fiston Barek and Anna Maria Marinca. The subsidiary elements are underdeveloped and little more than adornments.
If you can ignore seating so uncomfortable that it challenges the Globe and the inclination of certain cast members to mumble, Simon Godwin's staging in-the-round is effective, drawing viewers into the story.
Rachel De-lahay, who was also a moving force behind Peckham: The Soap Opera in the same space, shows much promise with this new piece. However Routes takes the easy way out too often as if the need to close after 70 minutes was paramount. In doing so, she neglects a number of fascinating legal and personal battles that were waiting to be played out.
Reviewer: Philip Fisher