Separation
Tom Kempinski
Octagon Theatre Bolton
Octagon Theatre, Bolton
–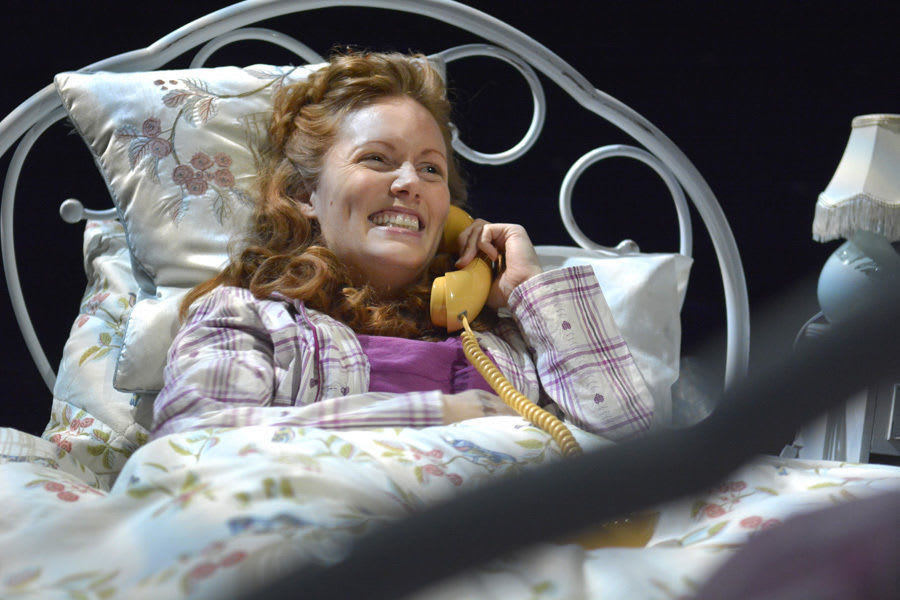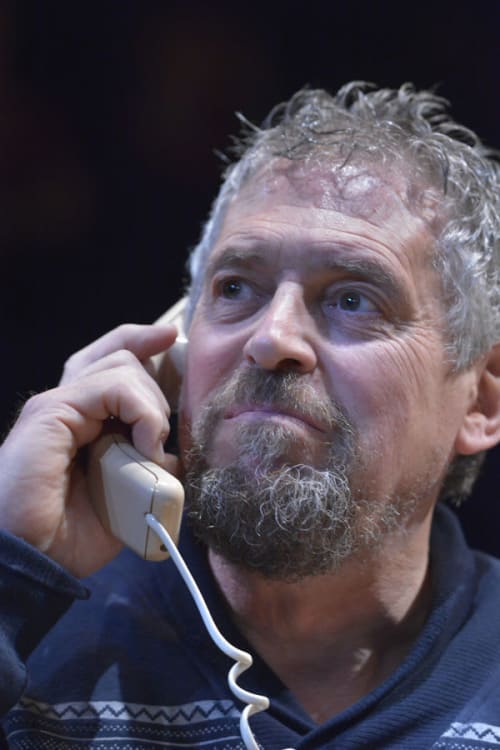 Any actor who has performed a full-length two-hander will tell you how demanding it is, so to do two in rep with the same actors may seem rather reckless. However in this case it has certainly paid off.
The two plays—Tom Kempinski's Duet for One and Separation—are intimately related, even though they have never been performed together like this before. They both centre on the relationship between a middle-aged man and a disabled woman, but, more than that, Separation is based on the writer's own experience with an actress who wanted to perform his earlier play.
Kempinski says in an interview in the programme, "Separation is autobiographical apart from the bit where they fall in love, everything else is completely true".
In the play, Sarah Wise is an actress in New York who hasn't worked for seven years because of an illness that leaves her only able to walk with crutches but occasionally becomes much worse. Joe Green is an agoraphobic playwright who hasn't written anything for quite some time.
Sarah calls Joe for permission to perform his play The Empty Pallet in an off-off-Broadway theatre, which starts a series of regular communications that, to begin with, are about the play and her performance but then become much more as the two become emotionally dependent on one another, even at a distance of 3,000 miles.
Where Duet for One seemed contrived, using a series of unconvincing therapy sessions to get the main character to confront her feelings, Separation seems utterly genuine and believable throughout. The tortured artist blocked from creating and unpleasant to everyone who tries to help him may be a cliché, but here it works as it is written and played with such conviction.
Actors Rob Edwards and Clare Foster were excellent in Duet for One, but here they both excel with finely-nuanced performances of characters that aren't necessarily likeable but are complete human beings. Edwards nails the awkward, mumbled half-sentences of Green—like Mamet on tranquilisers—perfectly, and Foster's measured emotional responses to the temperamental playwright are touching.
Director Elizabeth Newman has tripped up over ill-fitting concepts and over-complicated staging in the past, but in a rehearsal room with two exceptional actors and a basic staging she has put together a wonderful production.
There are some lovely touches that show a confidence of both director and actor, such as when we linger on Sarah getting ready to leave her apartment to fly to England long after the dialogue has finished. It's not easy to show an emotional bond between two characters who barely look one another in the eye as most of their conversations are over the telephone, but that has been achieved here.
I don't suppose this will measure up commercially to the likes of Hobson's Choice and An Inspector Calls, but the standard of this production exceeds anything we have seen at the Octagon for quite some time.
Reviewer: David Chadderton