She Loves Me
Book by Joe Masteroff, music by Jerry Bock, lyrics by Sheldon Harnick
Menier Chocolate Factory
–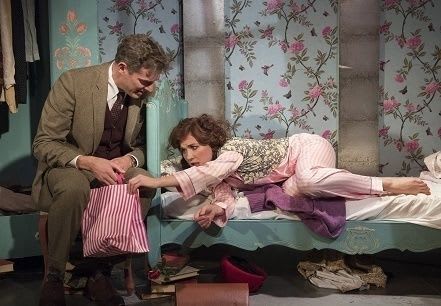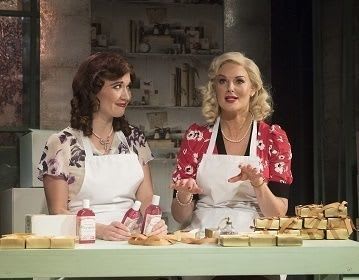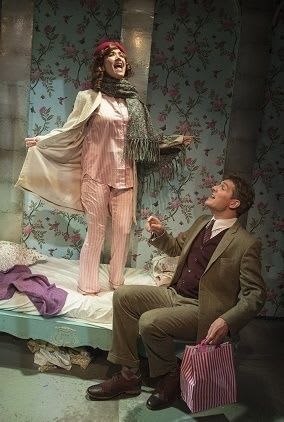 The Menier has done it again. A West End transfer for their Christmas musical has become almost de rigueur.
Anyone lucky enough to beg, steal or borrow a ticket for She Loves Me will be in no doubt that this glorious musical is set to join Travesties in promoting the theatre's reputation on the big stage. Who knows, it might even have what it takes to follow other hits to Broadway?
Matthew White has directed a good number of the previous successes such as Sweet Charity and Little Shop of Horrors and has been given a fine cast to make the most of this romantic comedy from 1963. He has good material to work with in a musical featuring a charming book, several catchy tunes and some of the wittiest and most effective lyrics around, courtesy of the musical team behind Fiddler on the Roof.
The evening actually opens ironically with a fiddler on the road, welcoming the staff and habitués of Maraczek's Hungarian Parfumerie (the title of the 1937 play by Miklos Laszlo on which it is based), presided over by Les Dennis as tetchy old man Maraczek.
His staff are a rum bunch, seemingly led by Katherine Kingsley playing suitably brassy Ilona Ritter and her current beau, a faithless Lothario portrayed with humour by Dominic Tighe.
However, Mark Umbers taking the role of the lower-key Mr Nowack soon moves centre-stage. Not only is he Maraczek's lieutenant but the handsome gent is indulging in an epistolary romance with a lady discovered via a lonely hearts ad of whom he knows nothing, not even her name.
When Scarlett Strallen's rather desperate Amalia Balash appears in search of a job and charms her way in, they soon become the Hungarian clerking equivalent to Much Ado's Beatrice and Benedick, indulging in a love-hate relationship bolstered on each side by the knowledge of an anonymous "dear friend" mysteriously waiting in the wings to provide romance.
Long before they solve it, the audience is let into a predictable but romantic secret that is the source of much amusement during a 140-minute performance that flies by.
Along the way, there is much loving, some serious hating and a gunshot, leading to the kind of ending that is inevitable in musical comedy, if sadly less so in real life.
Much of the pleasure of this evening lies in a series of memorable songs, which are designed to showcase the talents of almost every cast member.
Scarlett Strallen has a gorgeous voice, as she demonstrates to best effect in "Vanilla Ice Cream", while Umbers is given an instant chance to shine while declaring that "She Loves Me".
In a different way, Miss Kingsley powers her way through "I Resolve", the evening having opened with a charming opportunity for the most of the supporting cast to strut their stuff in "Sounds While Selling".
During the curtain call, Sheldon Harnick, who is still going strong at 92, took deserved applause while declaring that this is probably the best production of She Loves Me that he had can remember. This comes from the horse's mouth and viewers are unlikely to disagree with the conclusion that this sparkling evening is out of the top drawer.
Reviewer: Philip Fisher