The Taming of the Shrew
William Shakespeare
Propeller
Old Vic
(2007)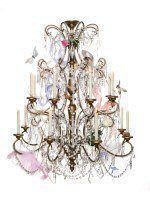 This lively, exciting and incredibly fast-paced contemporary take on Shakespeare's comedy (paired with Twelfth Night for an international tour) will divide audiences.
The staid will be shocked at the liberties that Edward Hall's all-male Propeller Company have taken in their interpretation of the play as well as the Apple Macs and iPods on show.
However, those that go with the flow will have a tremendous time with one of the most enjoyable Shakespearean productions in recent memory.
To offend purists more, the text chosen mixes Shakespeare's version of the story with The Taming of a Shrew, a play that some believe that he wrote as well.
From arrival when wedding-dressed cast members mingle with the audience to the end, everything is modern, except the determinedly anti-feminist world view.
The lights come up on Dugald Bruce-Lockhart as Christopher Sly. He is the kind of groom that every bride dreads, collapsing in a drunken stupor at the lady's feet in church as the nuptials are about to commence.
He is kidnapped by friends and transformed into a rude boy Petruchio sent to tame a blonde Goth Katharine, extremely well played by the versatile and Simon Scardifield.
Michael Pavelka's setting is Propeller's traditional grey, enlivened by three Tardises that perform multiple roles. Colour is injected by a wide selection of eccentric costumes, as well as the behaviour of all involved. One charming feature is an eclectic musical selection written and played by members of the cast. The on stage playing follows the lead of another Watermill director, John Doyle, who is now doing so well on Broadway.
The story should be well-known, if refreshed. Jon Trenchard's sweet, pouting Bianca has swarms of unsuitable suitors but her wise, Billy Connolly lookalike father, Bob Barrett, will not allow her to marry before her wild, bullying sister does so.
Petruchio is the man who decides to tame the shrew, egged on by her sister's admirers and a bunch of servants of whom Tony Bell's Tranio, a man who swaps roles with his master to create typical Shakespearean confusion is the best of a solid comic bunch.
The wedding scene and its aftermath are remarkable. The drunken groom having eschewed his red leather biker's jacket arrives for the ceremony dressed like a Chippendale (the dancer rather than the chair). He eventually takes his vows and then drags his new wife off to Hell.
The bolshy Kate, who opens her acquaintance with Petruchio by gnawing his thigh like an oversized chicken drumstick, is eventually tamed. This is the consequence of a course of treatment that might have aroused comment even at Guantanamo Bay, as she is starved, beaten and brainwashed. It all builds to a finale in which her mute obedience wins hubby a bet, much to the chagrin of the other women present, possibly offstage in some cases as well as on.
Edward Hall created a refreshing Dick Whittington, which is still running and has saved some spare panto playfulness for his trip to The Old Vic. The style here mixes clowning and slapstick with something a little more serious but indubitably catches the Shakespearean spirit.
This Shrew deserves to be a big hit and could prove a success with youngsters suffering from Bardophobia, as well as those who have yet to sample the pleasures that the great man can offer.
Pete Wood reviewed this production at its first performance at the Watermill, Newbury
Reviewer: Philip Fisher