Slave Play
Jeremy O Harris
Golden Theatre, New York
–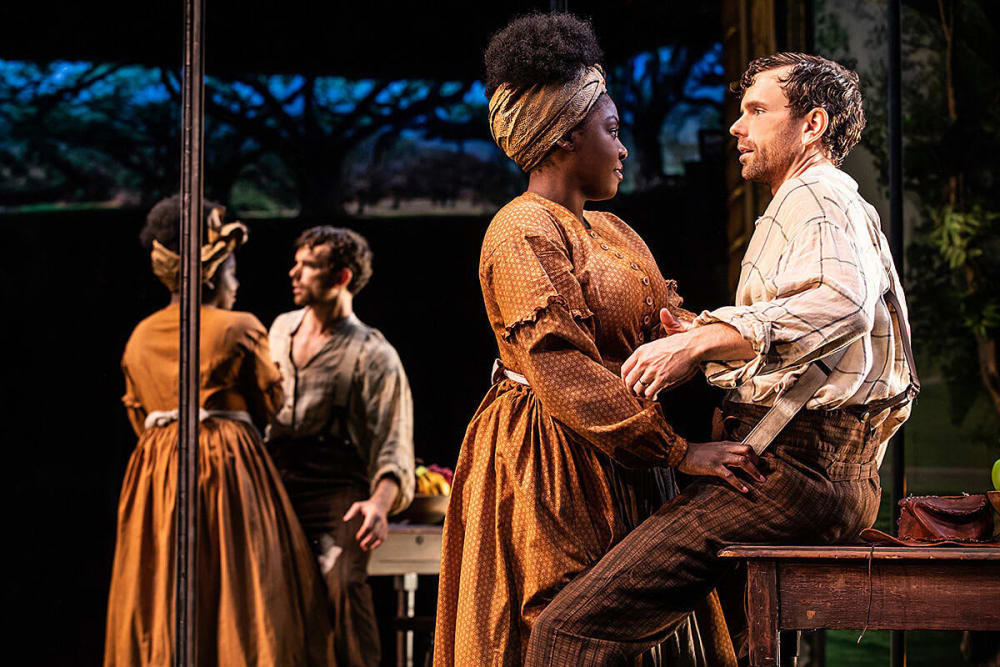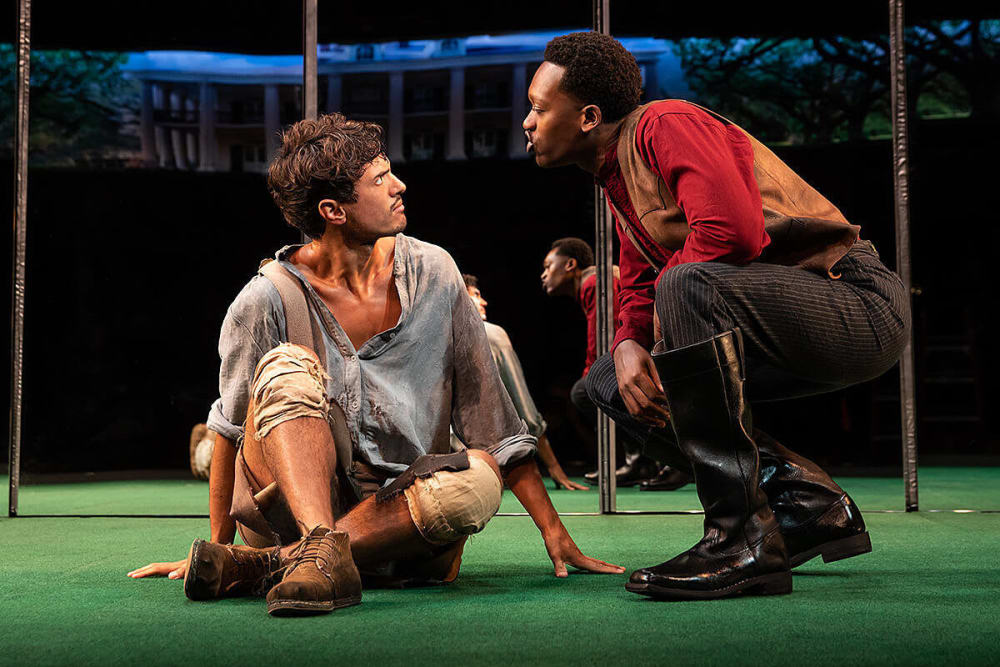 In terms of themes, Slave Play has much in common with Jackie Sibblies Drury's Fairview. Both force viewers to reassess firmly held opinions about issues of race. However, in structural terms, this 2¼-hour-long piece has far more in common with the work of another of America's foremost contemporary playwrights, Annie Baker.
The first three scenes seem unsettling to say the least. In part, this is because the acting is (deliberately) woeful with accents slipping and motivations muddied. This is not what one would expect from a Broadway cast under the direction of very reliable Robert O'Hara.
Looks can deceive. Having watched a 19th-century overseer and a slave with impenetrable southern accents playing out what looks rather like a sexual fantasy, another scene follows that is similar as a man of mixed race is required to pleasure his owner's wife. The third scene is a variation on the theme with power shifts between two gay men, one black, one white.
At this point, the whole thing threatens to unwind until a pair of sickeningly enthusiastic Yale researchers, female and in a relationship, appear. They commence a moderated therapy session that comprises most of the running time. Even then, the ideas introduced in the role-playing come back to haunt us all. The subject that the women, also of different races and played by Chalia La Tour and Irene Sofia Lucia, are addressing is the difficulties of sustaining interracial relationships.
The three other pairings certainly need help. Paul Alexander Nolan is British Jim, a repressed man who clearly wants to be anywhere but attending this session, having been encouraged to attend by his writer partner Kaneisha, played by Joaquina Kalukango. Sullivan Jones's Philip takes laid-back to a new level, while Annie McNamara as his partner Alana does the same for anal retentiveness. Finally, Ato Blankson-Wood and James Cusati-Moyer portray the gay couple who are seemingly on the point of a messy break-up.
The debating and discussions expose numerous conflicts, not only between those who are subjecting themselves to the treatment but also, more quietly, their guides. Throughout, while love and sex are the ostensible topics, race becomes dominant, never more so than when Dustin seeks to establish that he is black, more a social statement than a declaration of his actual background, origins or skin colour.
The central message that we should look not only at the performers but ourselves is made very clear from the start by Clint Ramos's set. This is backed by a mirror that covers the width of the stage and reflects the paying customers back to themselves.
While some of the points are convoluted and occasionally confusing, Jeremy O Harris's intention in writing this play was clearly to make viewers consider their own attitudes to race (and relationships) from fresh perspectives and a thought-provoking evening does exactly that.
Slave Play has the potential to be an uncomfortable evening for many of those sitting in the auditorium, partly because of the graphic behaviour taking place on the stage but also for the message that racial equality is still a long way from gaining open acceptance in today's society and even liberal theatregoers may have to accept that they are part of the problem.
Reviewer: Philip Fisher