Standby / She Remembers
Choreography Paul Lightfoot, Sol Léon
Nederlands Dans Theater 1 & 2
–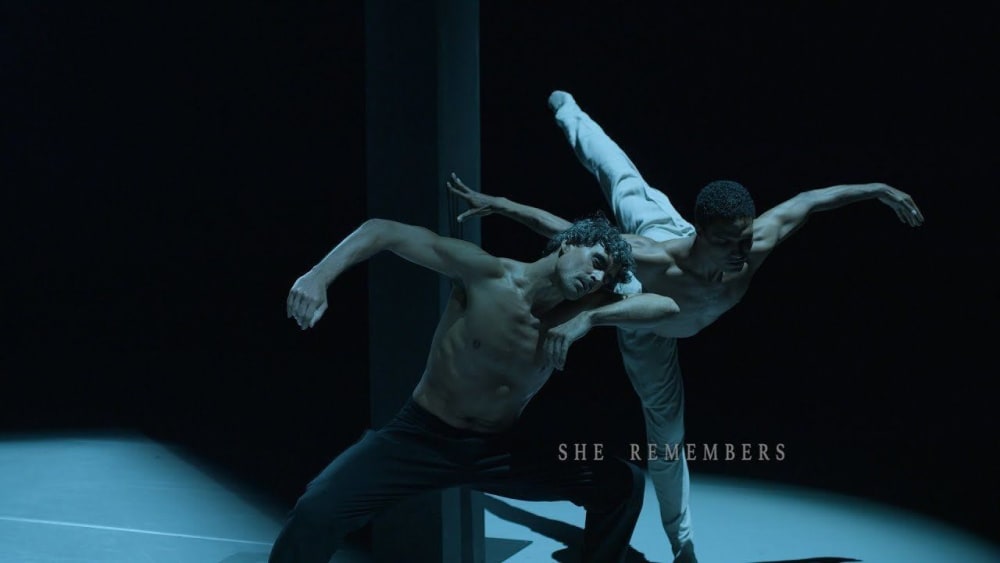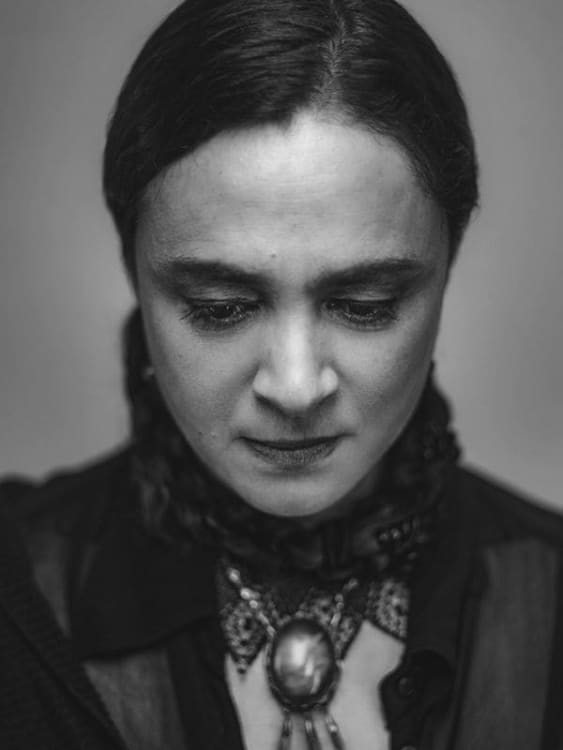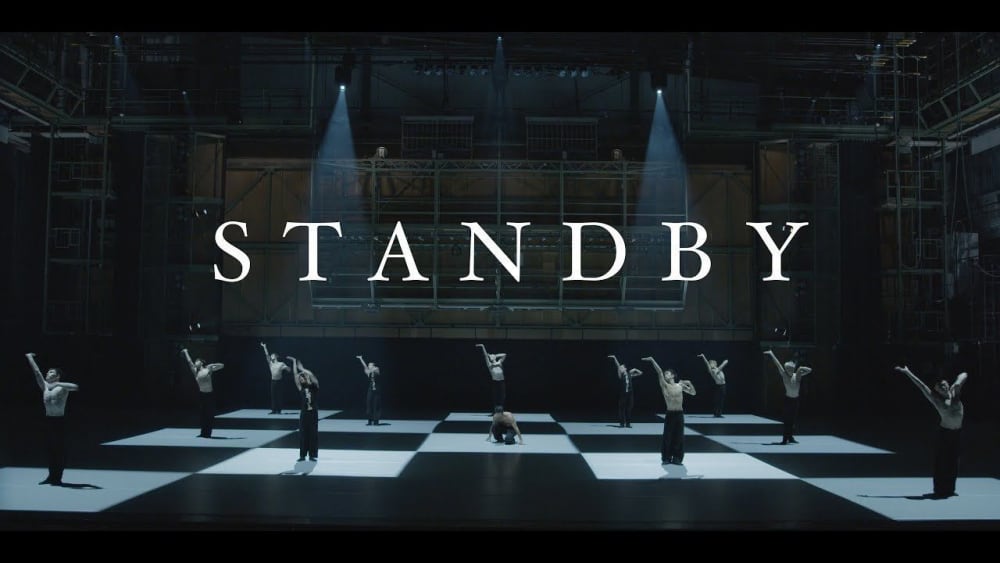 This year was to be NDT's 60th anniversary season until a certain devastating pandemic sadly forced its European Kunstkamer tour to be cancelled. Artistic director Paul Lightfoot and his partner, artistic advisor, Sol León—also NDT's house choreographers—still wanted the season to go out on a high, and to this end have created two superlative pieces, world premières, specially for our non-tactile times—to be streamed online.
Staged and filmed brilliantly on their large empty home stage of Lucent Danstheater, Lightfoot's jaunty forty-minute Standby and León's elegiac twenty-five-minute She Remembers look forward and back in perfect harmony. "The spot where nearly all [their] ballets have been premièred these 30 odd years", it feels a cavernous space in Standby and yet an intimate one for She Remembers: the magic of film.
Why Standby? Because that is usually the last word spoken before curtain rise—and aren't all theatre lovers on standby for that, the sooner the better? For Standby, Lightfoot "stripped the space to see its bones and workings", with the intention of using the production "as a homage to this most sacred and glorious space, so influential to the development of the company." The dancers, apparently, were thrilled to be "energised" out of "hibernation". They are outstanding. Who needs an elaborate set, when you have dynamic dancers of this calibre?
Based on Harold Lander's 1948 classical ballet Etudes, to Carl Czerny's inspiring piano studies arranged for orchestra by Knudåge Riisager, a tribute to classical ballet training, Standby takes and lovingly subverts, with wit and warmth, eighteen of Lander's twenty building blocks of ballet in a bravura display of what dancers can do. I see cheeky cygnets amidst the showy techniques, I see gods and goddesses, I see narrative and abstraction, ballet vocabulary stretched and renewed.
The whole company, incorporating NDT1 and 2, of forty-two dancers, kept apart on a stage marked out like a chessboard in socially distancing three-metre squares, in solos, duets (for those from shared households), trios and ensemble, dazzle in a contemporary take on the classical.
In adagio, allegro, romantic duets, male and female, in mazurka and heady tarantella, all show off their honed talents. Tendus, grands battements, fondus and frappes, ronds de jambe, pirouettes, solo for the prima ballerina, coda, petits and grands sauts (small and big jumps), and more, come hard and fast upon each other, a kaleidoscope of acrobatic bodies leaping and flying through the air.
Directed and magically edited by Lightfoot and Ennya Larmit, and, most crucially, lit painterly by Tom Bevoort and Jolanda de Kleine: the ever-changing light-shaped patterns on the floor, if not as darkly lit, remind me of Michael Hulls's lighting work. A black and white film the Constructivists would have been proud of, the black Malevich squares giving way to white and then back again, rings of light and dark, diagonal light streams, are enough minimalist décor for the sculptural, lithe bodies in motion. Motion pictures one could call them… the finale has the shifting chessboard filled with dancers, a Hollywood sound stage perhaps…
She Remembers is León's gentle farewell to five dancers who are leaving and to Lightfoot, ending his AD tenure: a 'Goodbye Gift' she calls it to Jorge Nozal, Marne van Opstal, Roger van der Poel, Meng-Ke Wu, Sebastian Haynes, and none of them look ready to leave, toned bodies supple and strong. And a look forward to their daughter's, Saura Lightfoot León's, future career in the theatre. Is she wearing one of her mother's dramatic costumes?
Brought up in the theatre, seen on archive film as a toddler, taking a bow with her parents when about six, she is used to the limelight. Film of her as a child in red, the only splash of colour, eyes getting bigger and bigger until they become a vortex, a conduit into this elegy.
The blink of an eye and careers are done. How time flies. Where does it go? León is looking back at herself and her husband as young students at the barre captured on film, their youth, and recreating, preserving, revisiting that passion for dance.
She Remembers, directed by León and Dickey Schuttel, opens with a shy gawky ugly duckling of a dancer, in white tutu and baggy white vest, hiding behind a curtain of hair. A dishy young man comes along and joins her in a duet. Was there any looking back at that moment? Did time stand still? Was she smitten?
A young man (Haynes) and an older man (Nozal) mirror each other either side of a black wall, alarm growing in the older man's eyes. Film of Lightfoot in uniform, or is this Nozal? A grey-haired Wu becomes younger. Studio rehearsal archives, extracts from a room (do I recognise the wallpaper from Shoot the Moon?), layers on layers, and much dashing on a circular floor strip that seems to have images trapped underfoot like wasps in amber, or are they memento mori like Holbein's anamorphic skull in 'The Ambassadors' painting?
It's about ghosts from the past, love and hope for the future. Doors and windows, layers of truth, reflections, Wu lying on the floor, the dying swan in black tutu and bare back towards us, as photographs cascade around her. The man turns and steps over her and walks away. He's saying goodbye to all that. The five who are leaving stand pulling anxious faces in an office or corridor with notices and a big OUT pinned behind them—the future out there is scary.
Tom Bevoort and Jolanda de Kleine, again, this time with Lisette van der Linden, do the moody lighting; costumes are by Joke Visser and Hermien Hollander as before. The décor concept is by Lightfoot and León. Sublime music is by George Frideric Handel and Max Richter. She Remembers is so beautiful it makes the heart ache. Applause from crew and friends is scant in that echoing space—a sign of the times.
These two pieces will do nicely until theatres open and we addicts can get our live fix. New works for confined times they are restorative. Long shots and close-up, no heads in the way, on repeat and pause, nostalgia and innovation, they lift the spirit, and soothe the troubled soul, and don't we need that the longer these 'interesting' times continue.
Lightfoot: "NDT aspires that these creations will send out a message to the globe that artists are still very much alive and kicking, finding new ways to create, dance and transmit positive energy despite these upside down times, as well as marking the end of our 60th birthday." Amen to that.
As he says (again), it could well "herald a new wonderful chapter for all of us". Alessandra Ferri recently said to ENB students doing their end of year showcase online, when one door closes another opens. But one must have the prescience to find it. And find it both choreographers and their creative teams did with flair and rigour in only three weeks. "Can we connect without touch?" Lightfoot thought we can, and proves it! Five stars all round.
Reviewer: Vera Liber