Sue Townsend's The Secret Diary of Adrian Mole Aged 13¾ The Musical
Book and lyrics by Jake Brunger, music and lyrics by Pippa Cleary
The Curve, Leicester
Menier Chocolate Factory
–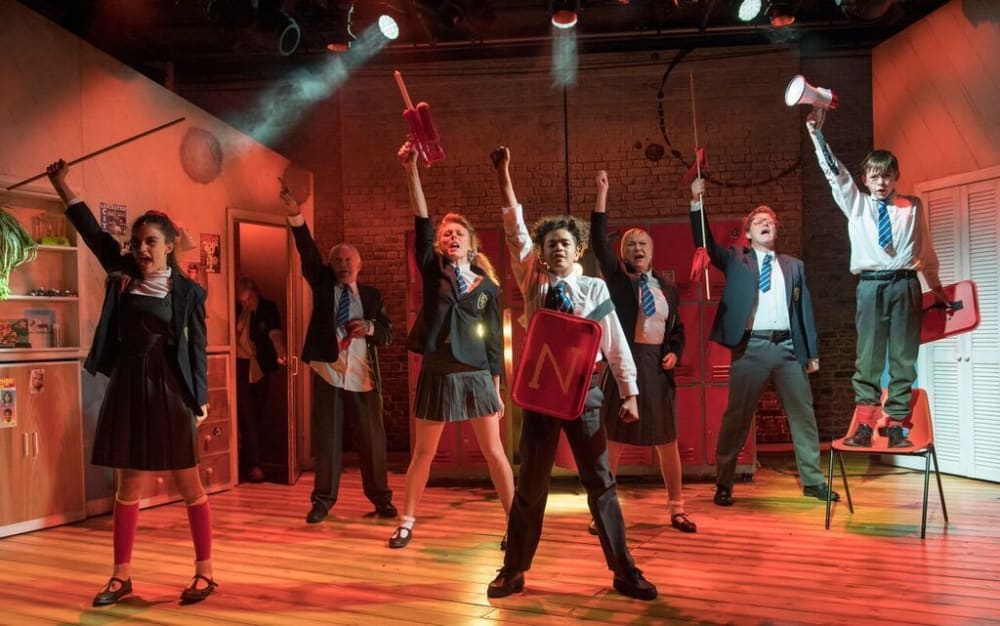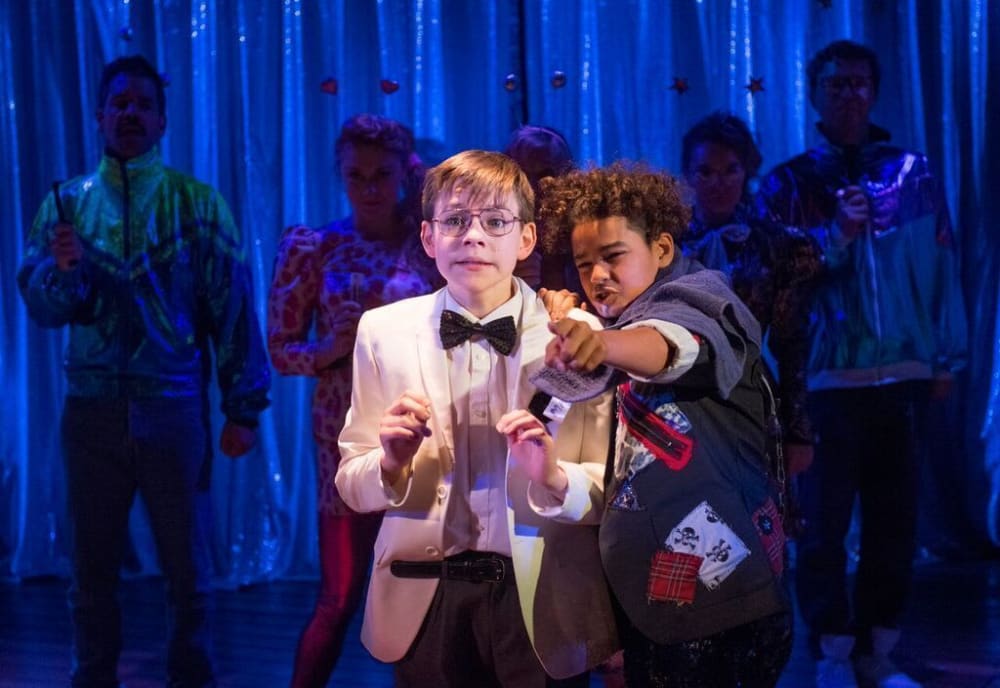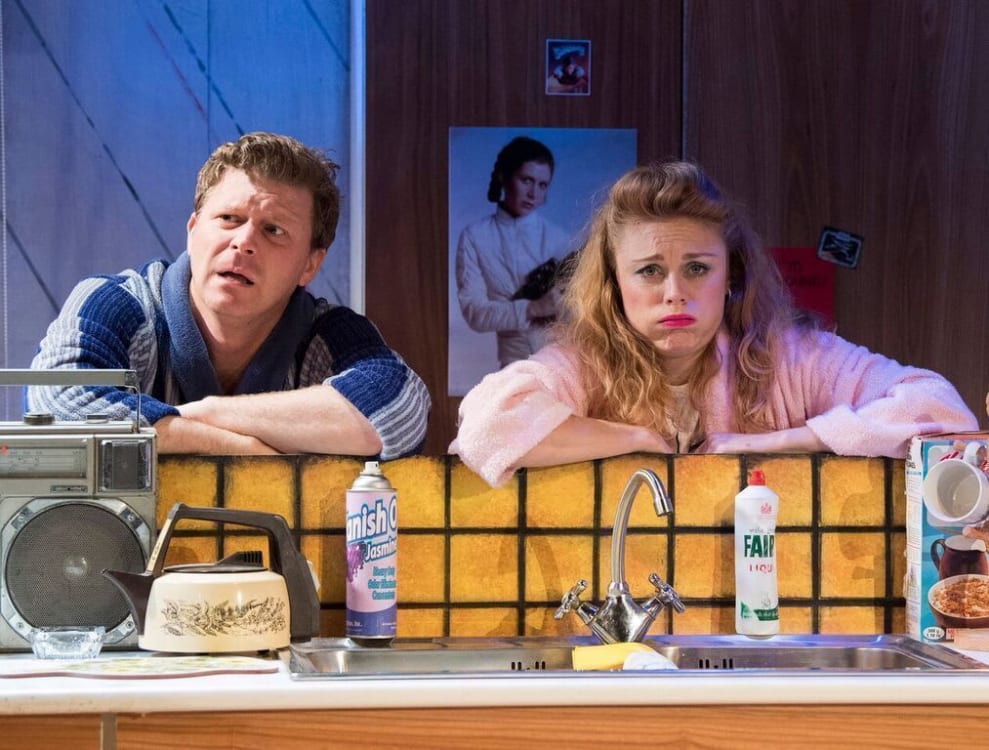 Although this offbeat romcom is targeted at the teen market, running through the school summer holidays, it should still appeal to parents and grandparents, who will remember the original novels and be astounded to discover that Sue Townsend's series started 35 years ago.
This tongue-in-cheek musical soap opera viewed through teen eyes, which was first seen at the Curve in Leicester (where the action is set) a couple of years ago, opens on New Year's Day 1981 as its nerdy hero commences a diary that eventually sold in millions.
The glasses and sweater worn by Benjamin Lewis, taking the title role at the press performance, immediately throw us back to the early years of Margaret Thatcher's reign. These are only part of a superb design concept from Tom Rogers that combines ingenuity and economy with inspired touches.
The likelihood is that most visitors this show will be familiar with its central figures. Adrian Mole is a spotty prig, plagued by troublesome parents portrayed by Dean Chisnall and Kelly Price who sustain a love-hate relationship until each thinks that they have found a better replacement.
In fact, neither sleazy Mr Lucas nor slutty Doreen Slater is any better than the spousal alternative, a fact that even Adrian can spot at first sight.
He has his own romantic issues, since Asha Banks's gorgeous Pandora, a teen dream if ever there was one, is keener on his best friend Nigel, played by Amir Wilson.
To Adrian's credit, like the family's lovely Bunraku dog, he perseveres, trying to restore his parents' marriage, direct the school nativity play, turn himself into an intellectual and have his touchingly innocent way with Pandora.
While the storyline is pure soap, there are some fine comic moments which anyone who is or ever has been a teenager will appreciate.
To complement the plot, composer Pippa Cleary has worked hard to pastiche a series of different musical styles help by Rebecca Howell's choreography which smacks of the period, utilising an often deliberately cheesy style.
"Take a Stand" and "Misunderstood" are equally catchy, while a couple of the duets, "Now That I'm with You" featuring the young not quite lovers and "I Miss Our Life" as the parents attempt a reconciliation both prove effective.
Director Luke Sheppard has worked very hard to ensure that a script which is adequate rather than sensational comes across with maximum impact, inventively creating many additional comic moments with the assistance of a cast in which all four of the youngsters are far from embarrassed by comparison with their much more experienced colleagues. Indeed, Benjamin Lewis and Asha Banks are outstanding and should they choose stage careers, show every sign of the talent required to succeed.
The Menier enjoys a superb reputation for its Christmas musicals and this summer version is likely to prove popular with the younger generation, while offering enough entertainment for those accompanying them to ensure good sales.
Reviewer: Philip Fisher