Svetlana Zakharova and stars of the Bolshoi in Amore
Choreography Yuri Possokhov, Patrick de Bana, Marguerite Donlon / music Tchaikovsky, Bach / Respighi / Quintana-Pita, Mozart
MuzArts Moscow
London Coliseum
–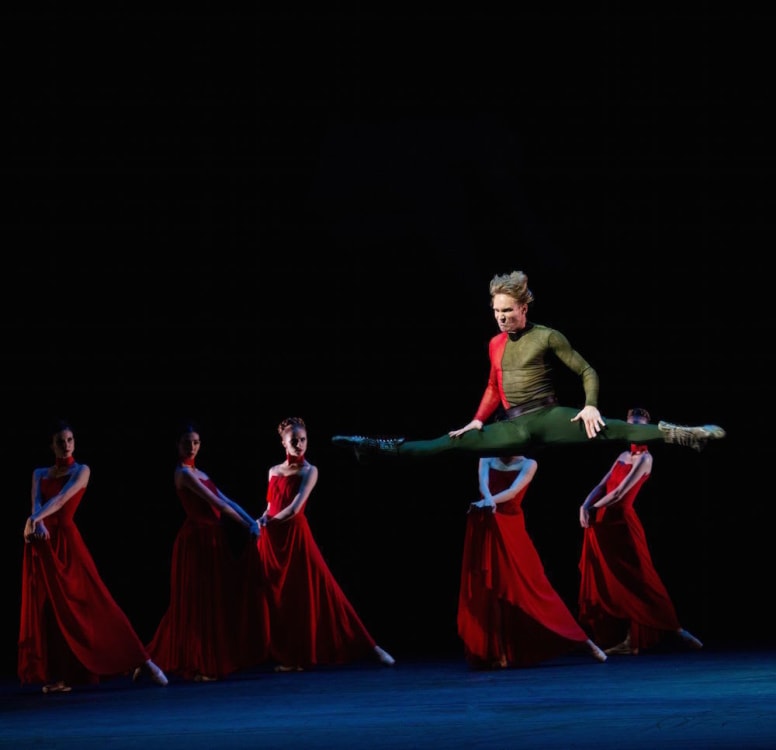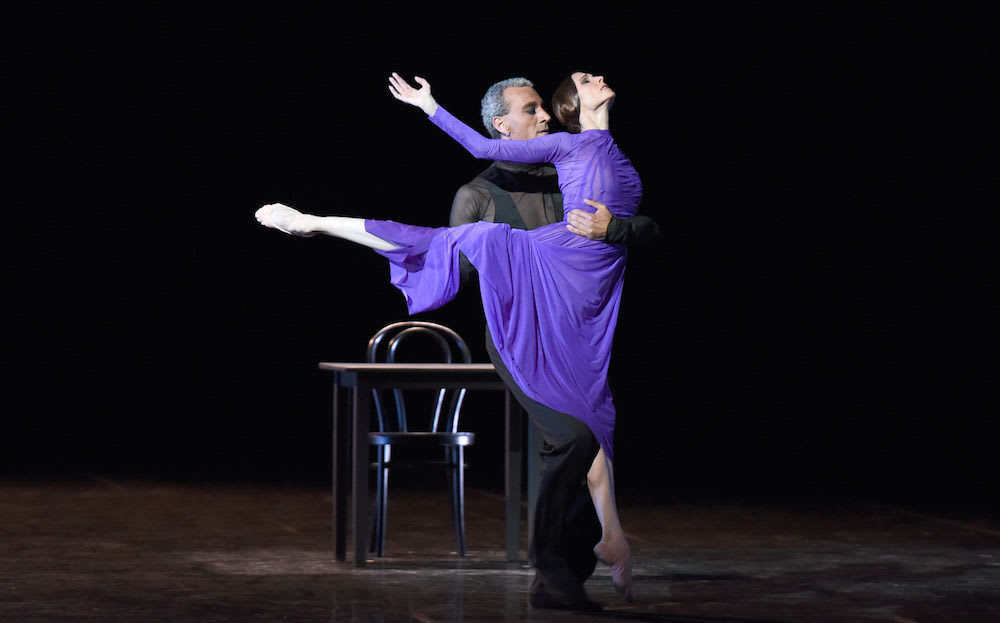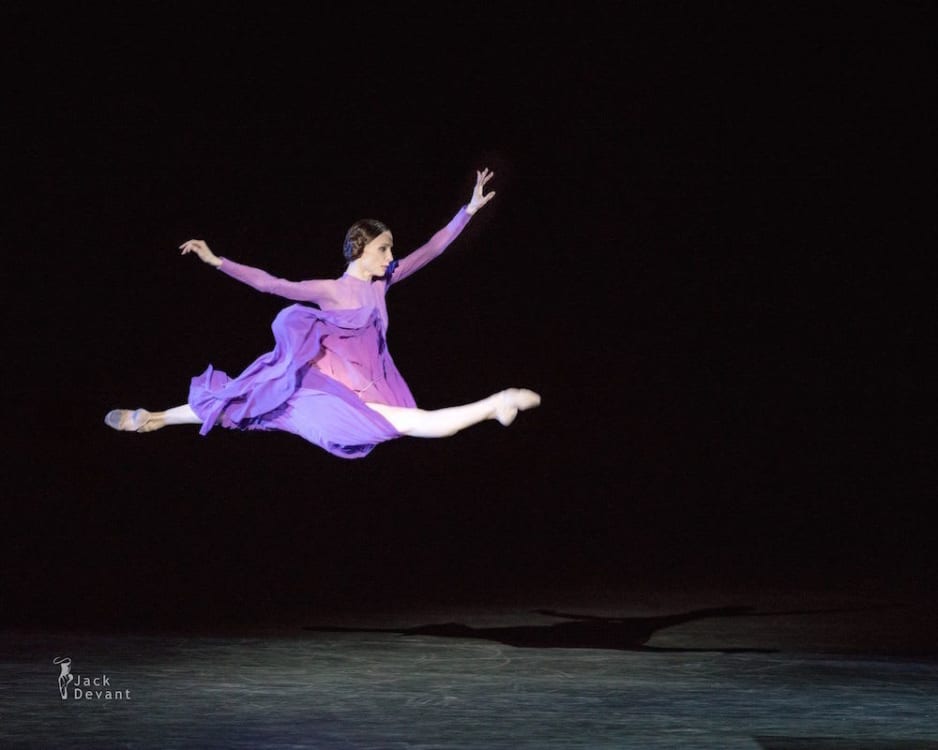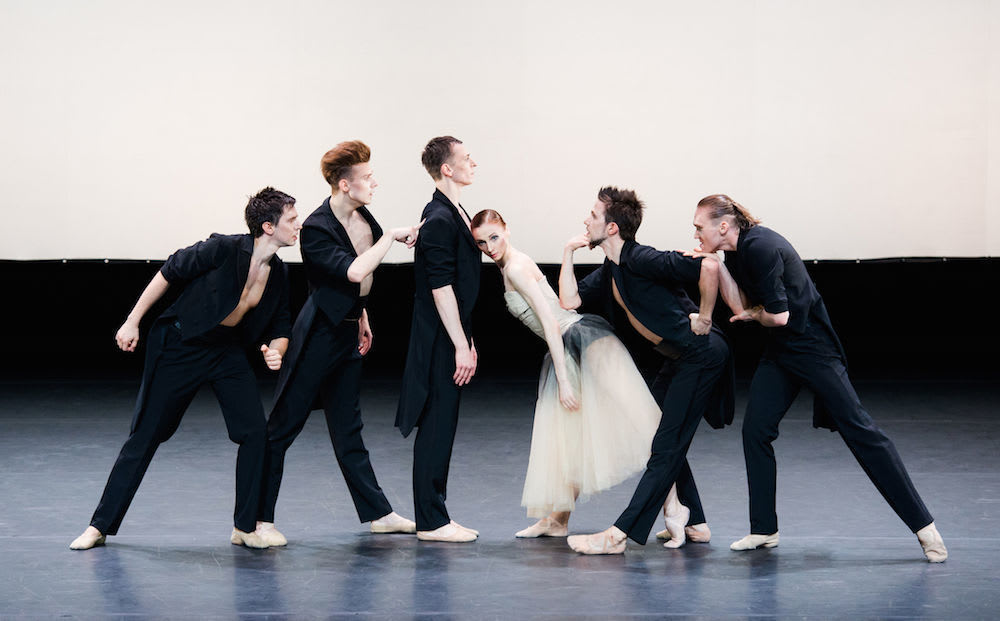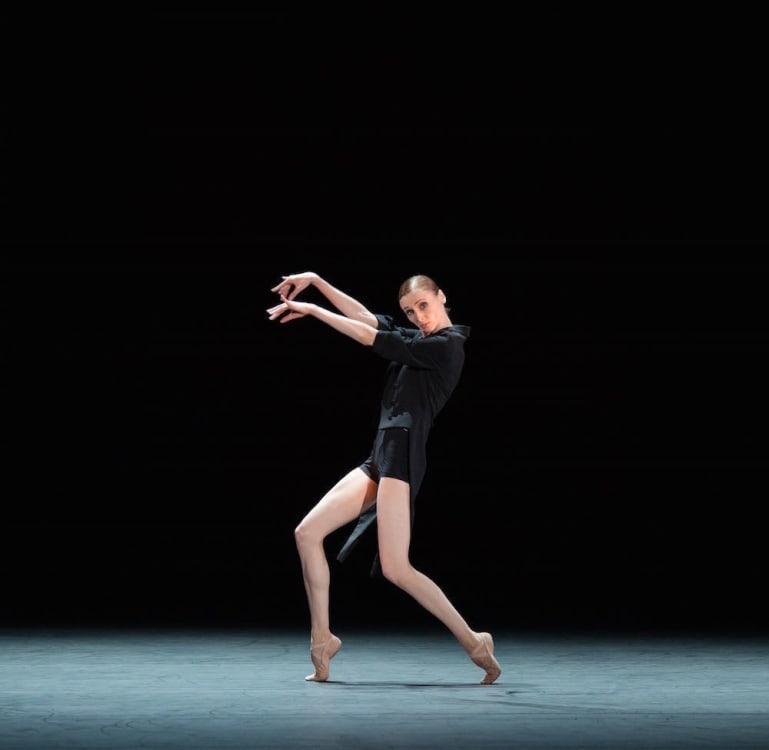 Prima ballerina Svetlana Zakharova's rise to global acclaim was meteoric, bypassing the corps de ballet to become principal at the age of only eighteen; she has danced for the Bolshoi, the Mariinsky, and guested in many capital cities of the world.
Now she is thirty-eight and looking ahead to bridge the classical pointe shoe world with the soft shoe of modern dance. To this end, she has commissioned three new works, only the first en pointe, to showcase her new direction.
For me, there is the usual fly in the ointment—the matter of taste, the matter of kitsch. We've seen this issue with Sergei Polunin in his first showcase as an independent: talented dancer, but as a discerning producer still at the embryonic stage. Sincere belief, commitment, but the end result is not as supreme as hoped.
In Amore, three individual half-hour ballets, love in many forms is put to the test: Francesca da Rimini tragic, Rain Before It Falls an abstract of longing, Strokes Through The Tail comic.
Francesca da Rimini's thirteenth century tale is, of course, well known: Dante wrote of it in his Divine Comedy, many artists and composers have created their own versions of it, not least Tchaikovsky in his symphonic poem. Francesca loves the beautiful Paolo, the younger brother of Giovanni Malatesta, but she is tricked into marrying Giovanni the hunchback.
Giovanni spies on them, kills them and they are doomed to spend eternity in the second circle of Hell. In Yuri Possokhov's version, it is Giovanni who is dragged off at the end of a thick white rope to Hell by three ghoulish male guardians from Rodin's Gates of Hell.
There are also five beautiful ladies-in-waiting in red with praying mantis elbows that I mistake for Hell's harpies, but who, according to the programme notes, are there to reflect Francesca's emotions.
A tragic triangle mirroring that of Sir Lancelot, Guinevere and King Arthur—the book the lovers like to read—has been turned into swirling drama with a larger than life fierce-of-face pantomime villain. Bolshoi principal Mikhail Lobukhin's huge leaps and aggressive stare are grand Bolshoi style, but his sorry demise is too much. What a magnificent performer.
Duets demanding, tangled lifts complicated, the lovers, Zakharova and Bolshoi principal Denis Rodkin, make a handsome couple, he probably more in love with himself than her. From my seat in the third row, their skill and talent stand up to close scrutiny in the overheated choreography.
Maria Tregubova's set, inspired by Rodin, has something of Jean Cocteau's surrealist Orphée film about it: dismembered sculptural fragments background the dance. Andrey Abramov's lighting is spectral, but it is the music that provides the real drama.
Patrick de Bana's moody Rain Before It Falls is another love triangle, of sorts: a woman, an older man (de Bana), a distracting younger man. Is it Proustian time, a Fellini scenario, or is it Pushkin's Tatiana at her desk remembering the young sexy Onegin (in wet look leather trousers) as she dances with his older incarnation? She in regal purple: they in sheer black tops.
What an irritant Denis Savin's young man is, sitting like an imp, his feet dangling off the edge of the stage, gesticulating: a Feste with an expressive face. The older lovers are well matched in lyrical dance, her long arms beautiful, her long solo exquisite, yet in the corner of one's eye is this fidgeting clown.
The music is all over the place too, a recorded eclectic mix by Carlos Quintana-Pita of Bach, Respighi, and his own electronica. My music producer companion is not impressed.
Thankfully, we're back to live orchestra, ENO Orchestra conducted by Pavel Sorokin of the Bolshoi Theatre, in the final piece to Mozart's delightfully witty 40th Symphony. Marguerite Donlon goes for slapstick comedy in her gender-bending Strokes Through The Tail.
Nothing wrong with humorous pastiche, or a bit of a gambol, as she calls it, but Matthew Bourne and the Trocks do it better. This is Zakharova letting her hair down with five bare-chested young men and taking control. She is in her element, but the choreography is over-extended.
Zakharova and the boys swop outfits, black evening tails and long gauze ballet skirts. Cabaret peacocks, Chippendales and cygnets: the comedy is broad, nudge, nudge, wink, wink to the audience. Remarkably the dramatic beefcake baddie of the first ballet is now reduced to jockstrap jokes and camp pratfalls.
Zakharova wanted something different and unpredictable; Amore certainly is that. London's Russian diaspora is out in force to support one of its best. I hope she doesn't stop experimenting, but I do wish she would be as discriminating as Sylvie Guillem in her next venture.
Reviewer: Vera Liber