Swan Lake
Choreography Marius Petipa and Lev Ivanov, production & additional choreography Liam Scarlett, music Pyotr Il'yich Tchaikovsky
The Royal Ballet
Royal Opera House
–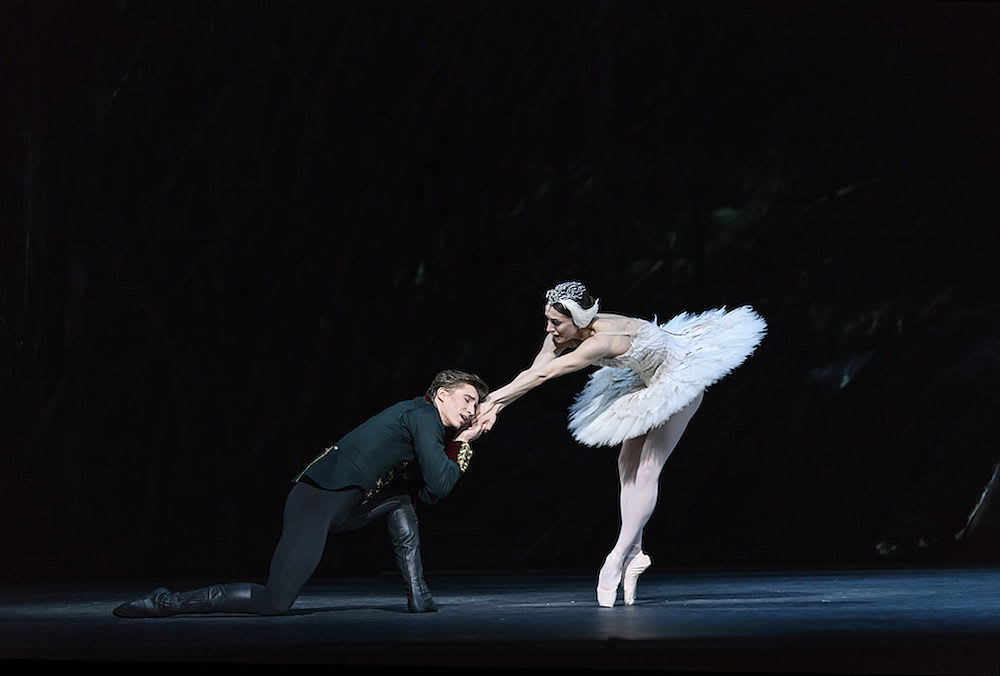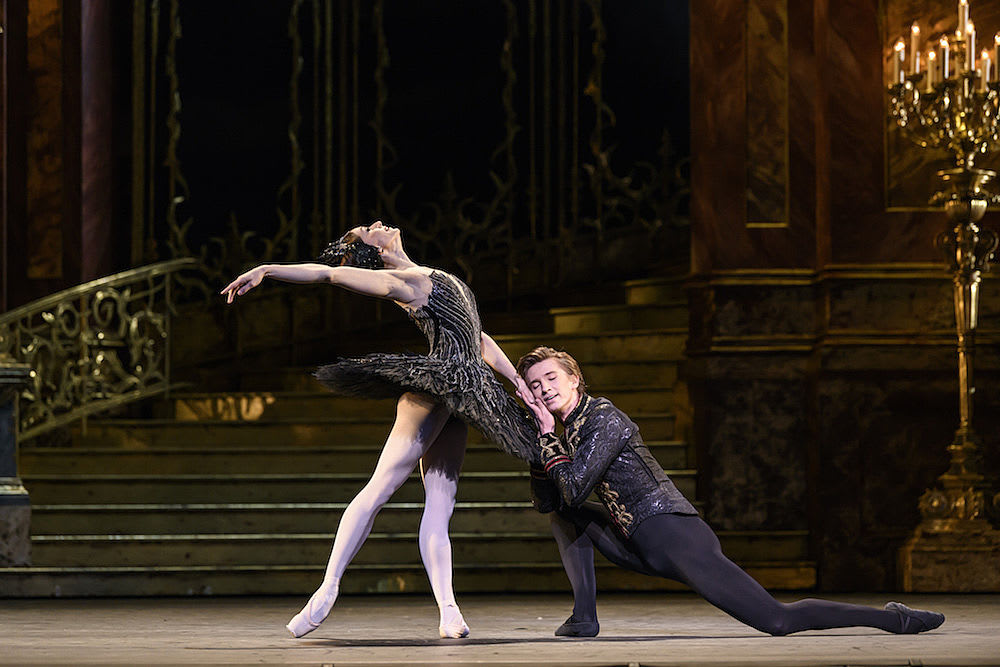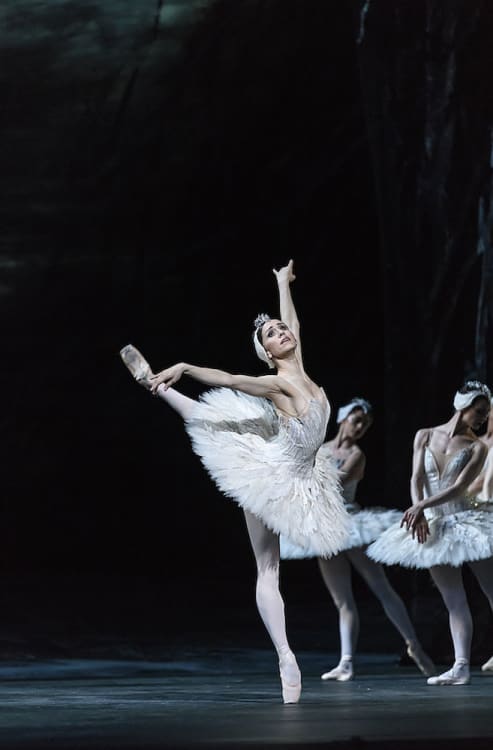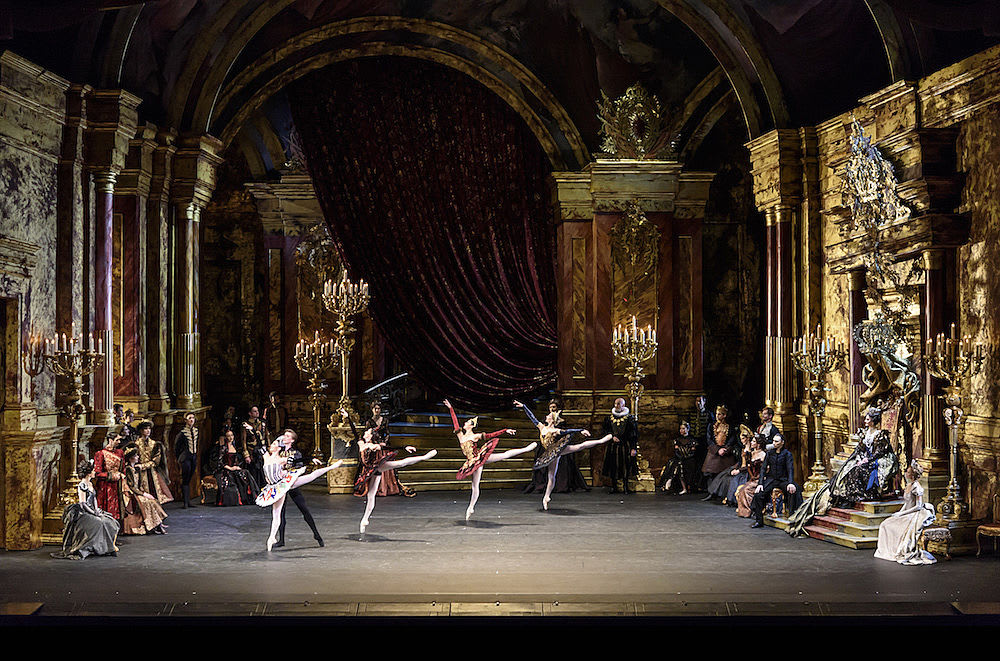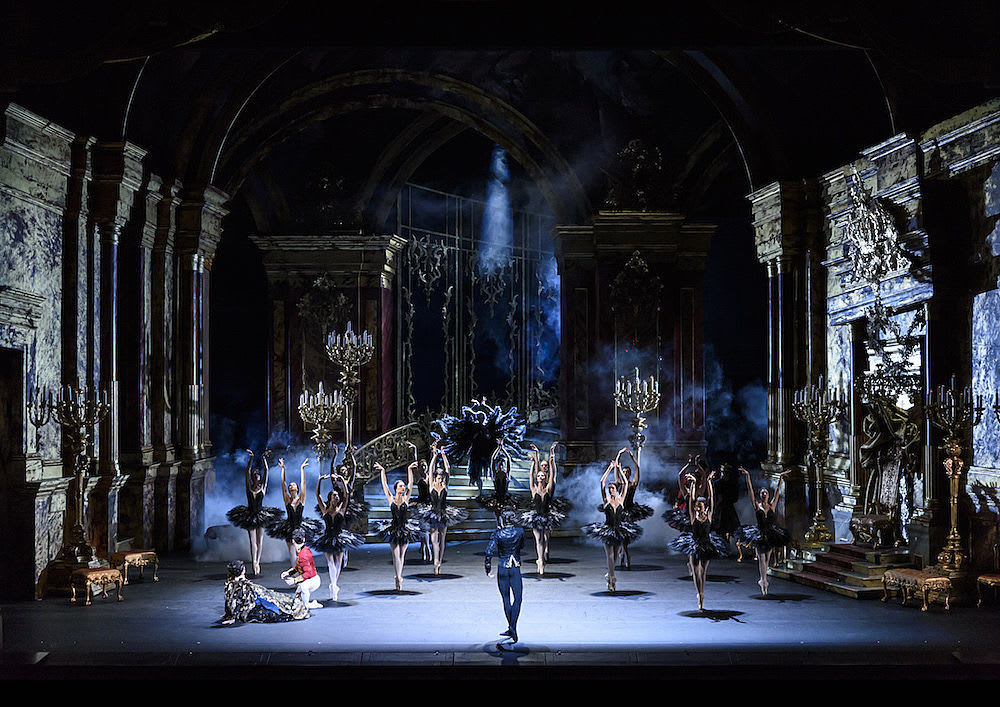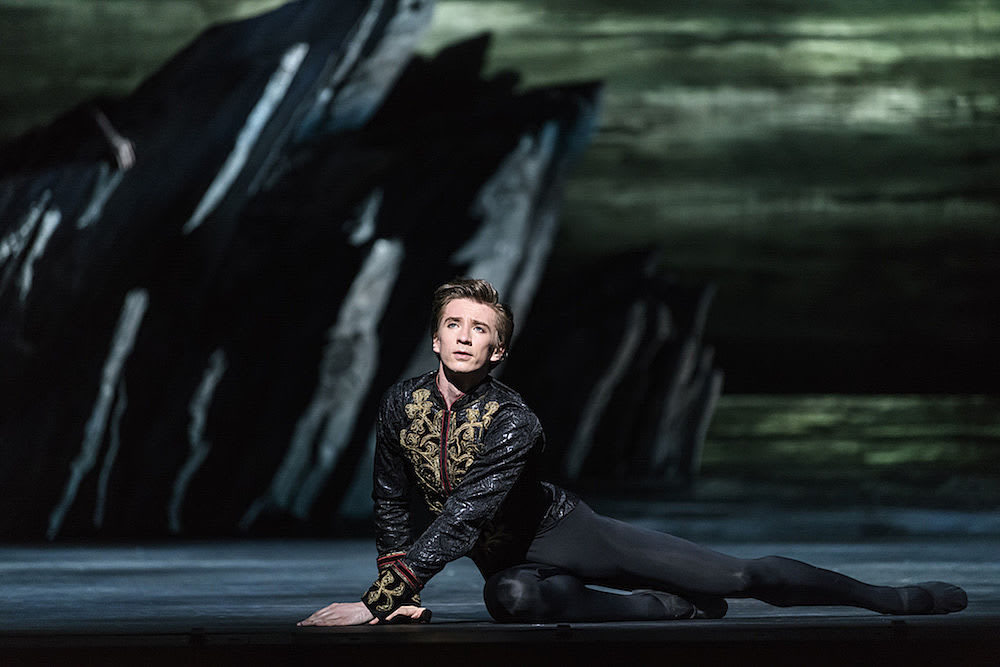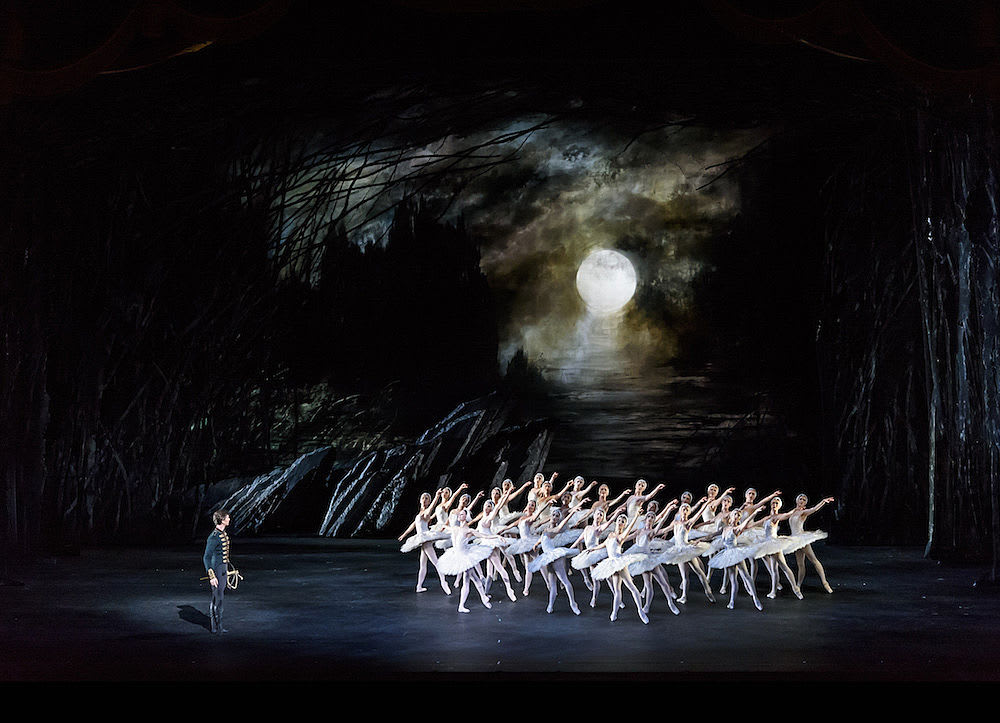 The leads of this first revival of Liam Scarlett's 2018 production of Swan Lake deliver his vision with profound feeling and majestic panache. Marianela Nuñez as Odette / Odile and Vadim Muntagirov as Prince Siegfried are a dream team, their rapport electric. He the slender, elegant, introverted, lonely Prince; she a virtuoso in the contrasting White and Black swan roles; their chemistry fine-tuned. The audience goes wild for their pas de deux and gala dazzle variations, as well they might. Perfection.
The lead-up is great—three joyous acts, mystery, fairy tale sorcery, opulent royal court with a worm at its centre—but it is in the final act where Scarlett's melodrama hits home. The shortest of the four acts, it is a brilliant summation of love betrayed, of Liebestod, Tchaikovsky's solemn music a requiem for doomed love.
Naïve Siegfried has been duped by Von Rothbart, sorcerer and the Queen's sinister 'Rasputin' advisor. Bennet Gartside, long black hair, deep-set black eyes, pinched face and withering look, holds sway over the court and his flock of swan maidens. Does he have a portrait in his attic—his transformation into the malign grey-haired scrawny winged creature is creepy gothic.
Having fallen in love, when out on a solitary swan hunt with his new crossbow, with the captive and captivating Odette (a princess turned into a swan by Von Rothbart), Siegfried is tricked into falling for her lookalike (the music misleads him, too, he hears Odette's motif), Odile. Good and evil do battle, and evil wins. Or does it?
Now of age, Siegfried is commanded by his mother to choose a bride from four foreign princesses—an excuse for national dances. He rejects them all, for he has pledged eternal love to Odette, only to be suddenly blindsided at the grand ball by Von Rothbart's plant, the Black Swan Odile. Scarlett ramps up the drama with swirls of smoke and a black swan retinue, and the orchestra goes full out.
Dazzling spins, the full complement of fouettés, turns, cabrioles, you name it, the pair can do it. His entrechats get higher and higher. If this be ecstasy, give me excess of it. He has eyes only for her, unable to see Odette's warning vision, distracted as he is in timely fashion by Von Rothbart. Sorcerer, manipulator, power mad, Von Rothbart has him in his grasp when he swears undying love, again, betraying his second act promise to Odette.
A triumphant Von Rothbart takes control of the court, snatches the crown off the Queen's head, and dark despair descends. Distraught, contrite, Siegfried races to the craggy cliff over the dark lake to seek Odette and ask for forgiveness, kneels at her feet, but too late. Self-sacrifice is the only way to destroy evil, and Odette makes it. Siegfried pleads, Von Rothbart gloats, Odette collapses, the music weeps.
She jumps off the crag into the lake. Power drained away, Von Rothbart perishes on that very same overhanging rock. The Prince retrieves her body, a princess once more, as Odette's swan spirit hovers over them. A tragic ending that brings the house down. Those twenty-five minutes encapsulate the legend, and Tchaikovsky's music sears the soul.
Muntagirov gives a marvellous portrayal of a besotted young man, stunned by love, and Nuñez brings a serene power to Odette (solos taken at a meltingly slow pace) and a wicked dynamism to the malevolent Odile. Her technique is superlative, balances held seemingly forever, her empathy for the contrasting roles absolute. Never mind a swan, she is the queen bee. Mind blowing, the pair of them.
One awaits their ardent pas de deux with eager anticipation, but I mustn't forget Swan Lake (all those swans, twenty-eight of them drilled in formation) is a company show, and the company is on fine form. Marcelino Sambé an energetic (great barrel turns) attentive Benno, Siegfried's close friend; Mayara Magri and Fumi Kaneko, Siegfried's younger sisters, such different personalities yet so fine; the four princesses Itziar Mendizabal, Melissa Hamilton, Yuhui Choe and Anne Rose O'Sullivan give good divertissements; Elizabeth McGorian a regal Queen with a surprising weakness for her untrustworthy advisor.
There are cadets and pretty girls, tiaras and diamonds, waltzes and polonaises, czardas, mazurkas, Spanish, Italian, Neapolitan (Frederick Ashton's additional choreography) dances. John Macfarlane's set (greatly enhanced by David Finn's atmospheric lighting) is stunning both in its gilt and marble palace interior and black vortex expressionistic lakeside in the moonlight. In 2019, Swan Lake won two Benois de la Danse awards for Muntagirov and Macfarlane.
Though fairly faithful to Marius Petipa and Lev Ivanov (and he would be a fool not to be), Scarlett has breathed fresh life and heightened tension into a heritage work, one of the best-known ballets in the canon, but it is the dancers who bring this symphonic work to glorious life. Tchaikovsky, too, knew what he was about, even though his first ballet was not successful on its first outing.
Multiple casts feature Akane Takada and Federico Bonelli, Natalia Osipova with David Hallberg and Reece Clarke, Lauren Cuthbertson and William Bracewell, Sarah Lamb and Ryoichi Hirano, Yasmine Naghdi and Matthew Ball, and debuts from Francesca Hayward, Fumi Kaneko and Mayara Magri as Odette / Odile, and Marcelino Sambé and Cesar Corrales as Prince Siegfried. And Swan Lake can be seen in the cinema Wednesday 1 April 2020.
Reviewer: Vera Liber