Sweet Charity
Book by Neil Simon, music by Cy Coleman, lyrics by Dorothy Field
Royal Exchange Theatre
Royal Exchange Theatre
–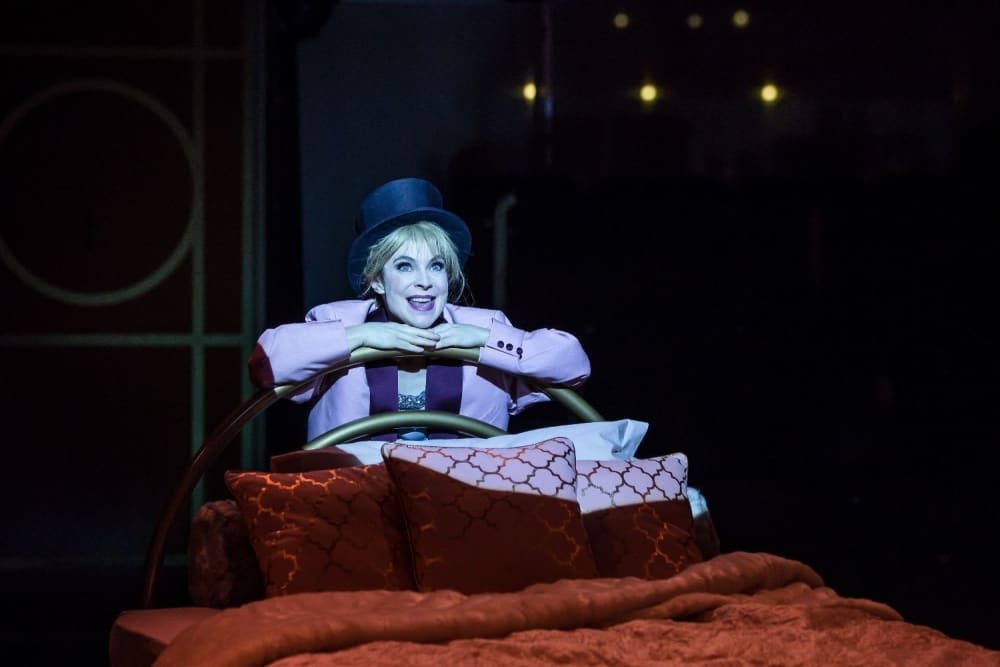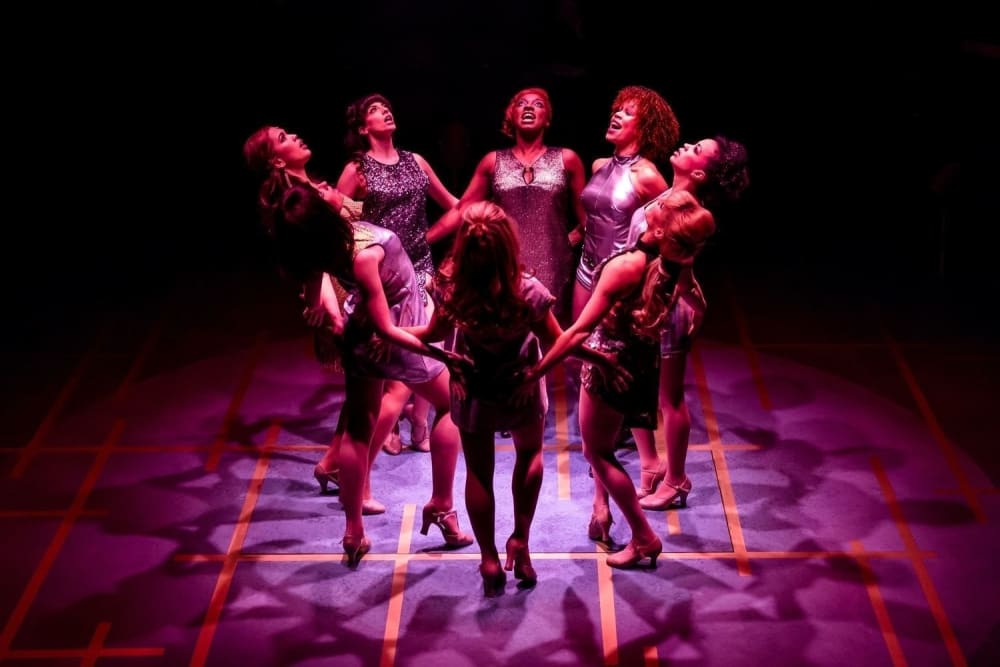 The authors of this 1966 musical are amongst the very top musical theatre writers of the day; throw in director and choreographer Bob Fosse and his wife Gwen Verdon in the lead and what you had was real Broadway royalty on stage, plus some Italian elegance from the show's roots in the Fellini film Nights of Cabiria.
And it shows in a book that is sharp and witty from beginning to end, lyrics that sparkle and are never less than perfectly married to quite a varied score. The whole piece epitomises Fosse's usual mixture of the glamorous with the seedy with his signature style of choreography almost baked into the script and score—who else could have persuaded Neil Simon to find an excuse for the title character to suddenly discover an opera hat and cane in a hotel room for the extended solo routine "If They Could See Me Now"?
This must be a difficult piece to cast as the lead character rarely leaves the stage and has some major song and dance numbers but the rest unfolds rather like a series of short stories, each with its own characters with big numbers who then disappear for a long time or for good.
Kaisa Hammarlund is terrific as Charity Hope Valentine, the dance hall hostess who constantly falls in love with the wrong men. We first see her with Charlie, her ideal man, who eyes up every other girl who passes, steals her money and then pushes her in the lake. Then she runs into film star and heartthrob Vittorio Vidal (the elegant Bob Harms) who is arguing with his girlfriend Ursula (Christine Allado) and he takes Charity into the exclusive Pompeii Club with him to spite her.
After the brilliant "Rich Man's Frug" dance routine, a po-faced collection of moves that are at the same time pure '60s and pure Fosse with some Fellini and pouting Vogue poses thrown in for good measure, they end up in his hotel room, but of course the girlfriend returns. Her fellow dancers, Nickie (Holly Dale Spencer) and Helene (Cat Simmons) aren't convinced of where she has been, but then sing of how they are going to escape this life as "There's Gotta Be Something Better Than This", but they don't seem to believe it. Club owner Herman (Sevan Stephan, also making a welcome return to Manchester) sends them back to work.
When trying to better herself by attending lectures at the YM, Charity gets stuck in a lift with claustrophobic, shy Oscar Lindquist (Daniel Crossley), who takes her to the Rhythm of Life Church, which has a particularly rousing theme song led by Daddy Brubeck (Josie Benson). They begin dating, but Charity doesn't tell him what she does for a living.
It's a brilliant show that still has that '60s quirkiness about it that plays with and pushes realism in a way that we rarely see now, even in a musical, and even has the courage to go for a fairly slow opening and a very downbeat ending—not even the big operatic, tragic ending but just a fading back to normal after dreams have been shattered.
Derek Bond returns to the Royal Exchange after a very impressive Little Shop of Horrors two years ago for another great production for the festive season. Musical director Mark Aspinall leads a great-sounding live band in a booth at the side of the stage (I never found what they'd done with the drummer) which grabs you from the first seedy chord of the overture. Aletta Collins's choreography brings out the Fossiness of the show while making it all look fresh and new.
If you aren't looking for a family show and don't need happy endings, this looks and sounds fabulous and is witty and engaging from beginning to end. With this in the main house and The Man Who Planted Trees in the Studio, the Royal Exchange is a great place to visit this Christmas.
Reviewer: David Chadderton