Sweet Mambo
Pina Bausch
Tanztheater Wuppertal Pina Bausch
The Edinburgh Playhouse
–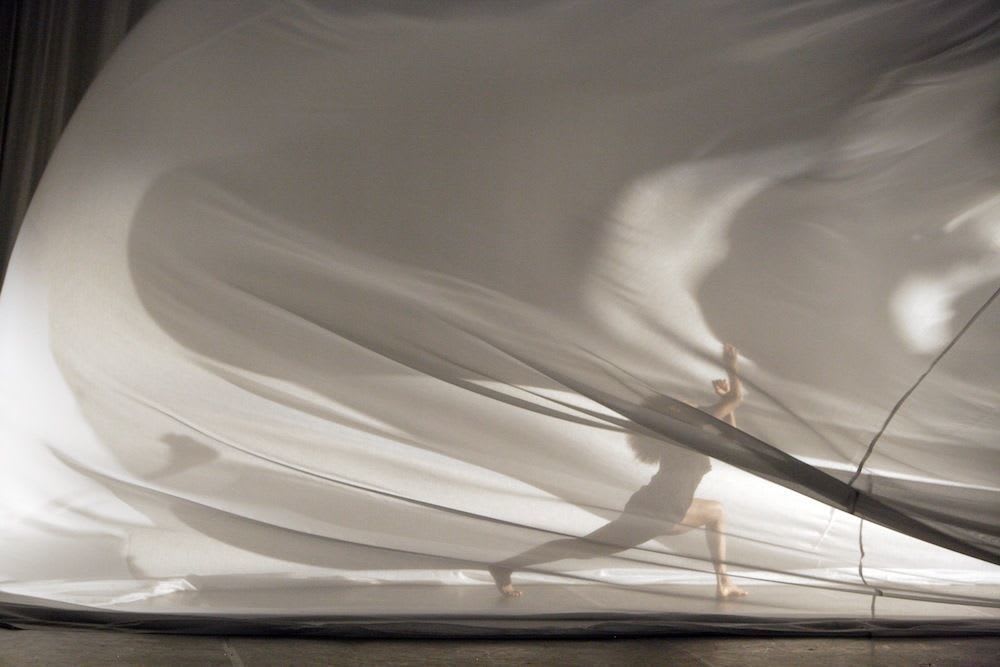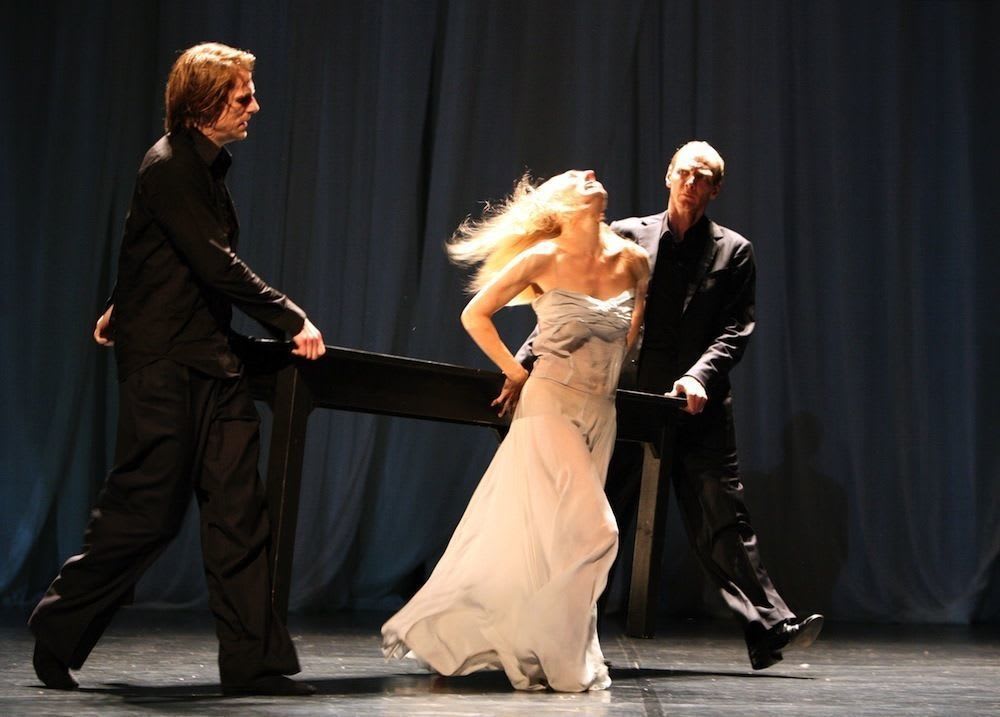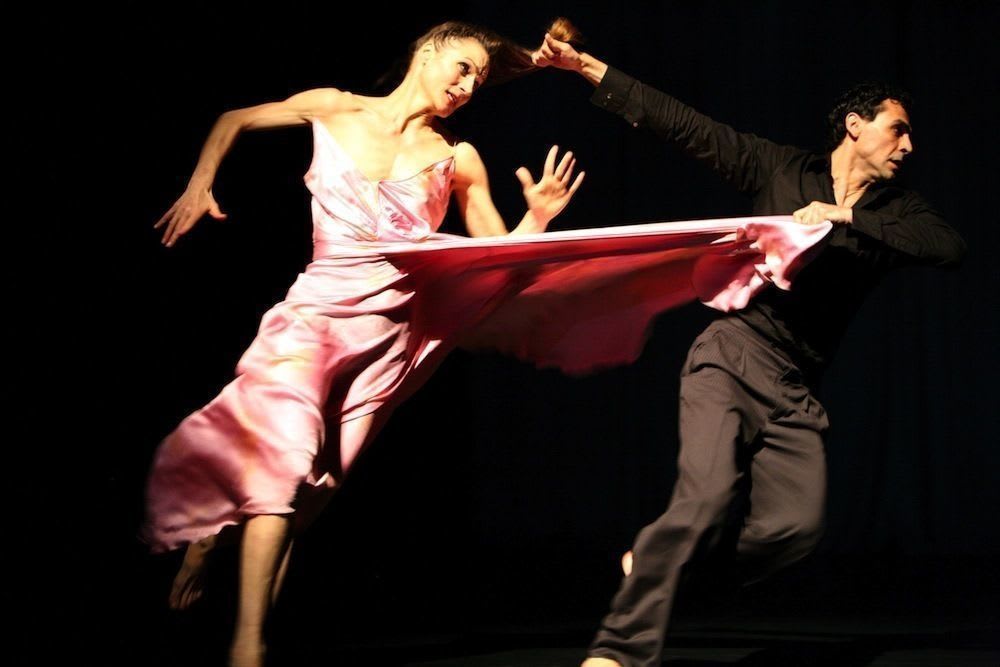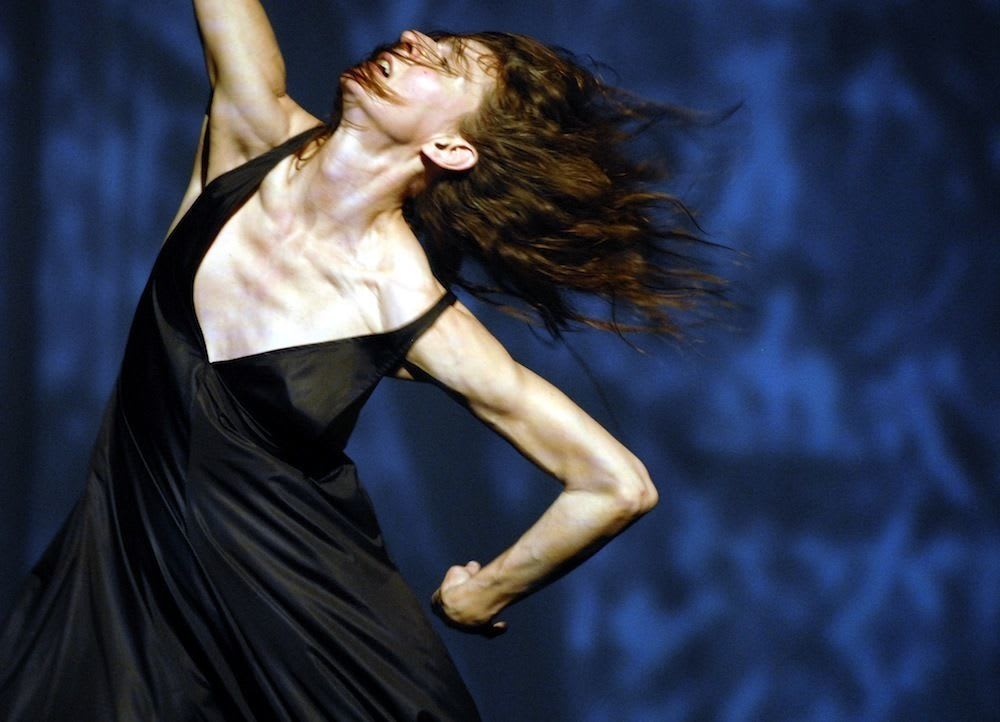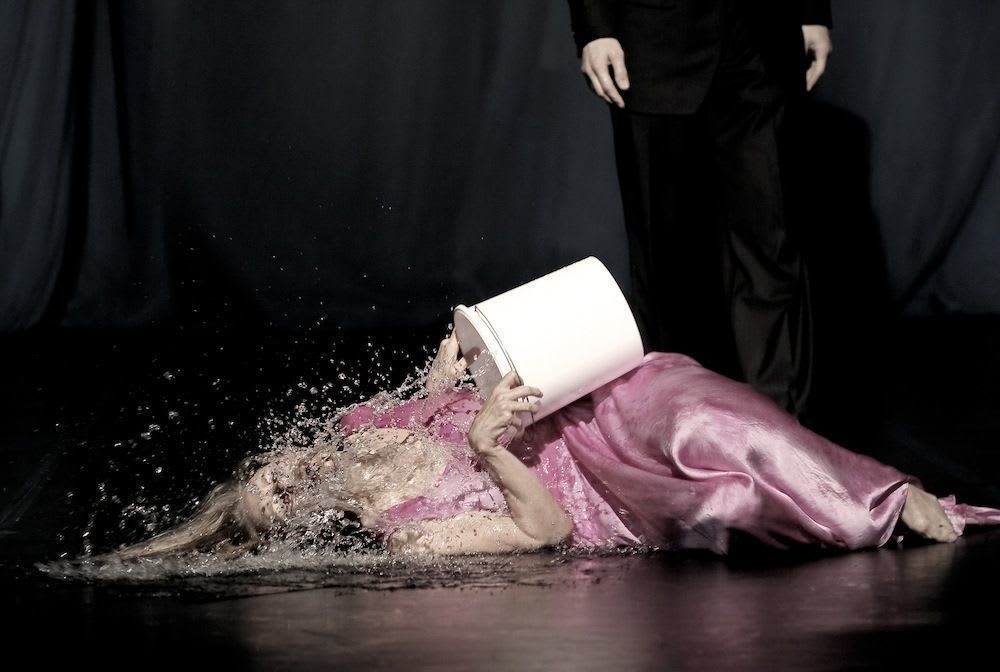 Pina Bausch – with her studied perception of what lies in our innermost hearts, an expressionism that lays bare our very entrails, a legend to her dancers and fans - is never less than five stars even on a bad day.
Sandwiched between Bamboo Blues and ...como el musguito en la piedra, ay si si si..., Sweet Mambo her penultimate piece, created in 2008 a year before her untimely death, seems an offcut. That can't be right.
After the expensive 2007 Bamboo Blues, Bausch had to pull the purse strings tight, and chose to re-use Peter Pabst's simple set of billowing white drapes for the next piece: 'Bamboo Blues and [Sweet Mambo] together represent an attempt to see how two separate pieces can be created by beginning at the same point of departure but with different dancers.'
Only two and a half hours long – short for her, accommodating a small group of dancers who had not taken part in her previous work – the company is some thirty-strong - it feels a pared down piece.
Bamboo Blues has sixteen dancers, Sweet Mambo only three men and six women (with a seventh, Clementine Deluy, as crowd filler). Used to seeing Sadler's Wells stage crammed with people and multiple activity during her World Cities 2012 tour and indeed for the 1980 revival (seventeen dancers) six months ago, I do wonder, is this a treading water number?
Nothing of the sort: never from Pina Bausch, and her company of dancers always give nothing less than their all. Sweet Mambo in Edinburgh Playhouse's cavernous space (three thousand plus – double Sadler's Wells capacity) may look bare, but the power of performance fills it several times over.
Familiar faces, familiar stage personalities, familiar Marion Cito elegant model silk gowns, direct appeals and address to the audience – step up and help me with my dress zip… Fleeing into the audience – stop the world and let me off…
Men in thrall to women's charms and caprices, flesh and blood movie stars stepped out from the frame, reliving moments of drama and deception, romance and betrayal, rejection and desire, kisses and curses.
Love is what they seek in and through film. Whilst Viktor Tourjansky's 1938 monochrome The Blue Fox silently plays on the shifting curtain wall, women in gowns of blazing colour reveal the neediness underneath our dressed-up exteriors. Hollywood and wind machines… huh!
'Remember my name', the women repeat, as they introduce themselves in revelatory swirling solos to music that distils and releases their souls, their inner life.
Dancing as if alone with no one watching, lost in the moment, the music a perfect fit for each personality, a soundboard for emotions, hidden dreams and fears.
Amazingly Bausch always added the music soundscape, researched and refined by Matthias Burkert and Andreas Eisenschneider, after the piece had been choreographed.
The seamless compilation is long: Rene Aubry, Jun Miyake, Hazmat Modine, Portishead, Brian Eno, Lisa Ekdahl, Gustavo Santaolalla, Hope Sandoval, and more from a list of eighteen.
Helena Pikon, changed out of sequined purple mini dress orgasm number (watching us watching her) into elegant full-skirted black gown, in little girl lost voice, sings unaccompanied – rather well –This Little Bird as she drifts across the stage.
Running towards a voice screaming her name, Julie Shanahan is repeatedly swept back, held back by Michael Strecker and Andrey Berezin, steamrollered by a table. An anxiety dream, a nightmare scenario, thunder and lightening added special effects?
Julie Anne Stanzak gives us a piece of advice on how to deal with self-consciousness, yet allows herself to be dragged around by her hair by man after man. Daphnis Kokkinos, dressed in see-through dress and black pants, complains about the wrong height in his passport.
Aida Vainieri wants a man to talk to her, but when one does, she doesn't want to talk to him – 'I can talk to myself … Regina Advento is a foxy lady, Andrey Berezin an enigmatic presence, Michael Strecker surprisingly lyrical.
Playacting in blonde wig Nazareth Panadero is still a deliciously crazy loon – screams like a parrot, her name means 'baker', 'I am not small, I am far away', 'life is like riding a bicycle, non?'
Complicit, playful, who knows – ambiguity and metaphor, as usual – complex and simple both at the same time… Lounge lizard men worship at women's feet, nuzzle up to their bare backs, lean on them, but ultimately they are support and prop (a bed for the ladies), plaything and whipping post.
It all boils down to relationships, flirty, petulant, demanding. Solos, duets, ensemble, cartwheels all over the world, sign language, stories in stories, surreal, funny, mental collages of life – water spilling by accident or subconscious intent – buckets of water over Julie Shanahan. There's always a man on hand to pass the next one. Are these tears (Cry Me a River) or is she washing that man out of her hair?
'Dance, dance, otherwise we are lost' Pina's mantra, she reaches out and we willingly embrace her magic.
Reviewer: Vera Liber