Teenage Dick
Mike Lew
Donmar Warehouse
Donmar Warehouse
–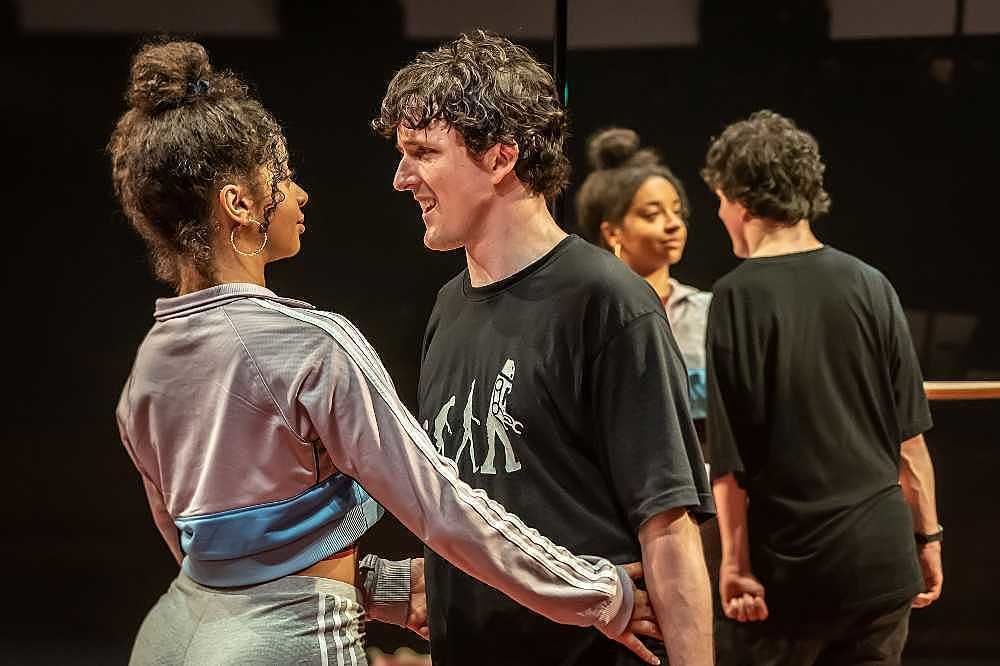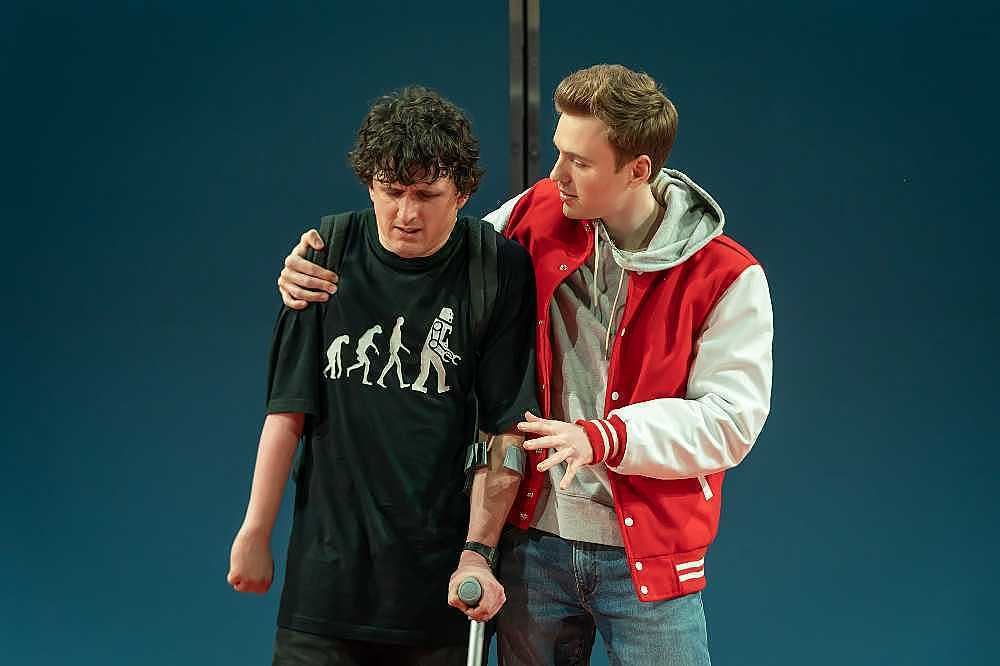 Do not be put off by the title. Rather than some silly adult pantomime parody, Teenage Dick is a high-quality piece of serious theatre.
There is every chance that, in the fullness of time, this piece could also prove to be a movie in the making, since its antecedents are more easily comparable with Bratpack reworkings of Shakespearean plots than their stage equivalents.
Although it has everything that one could require in a fulfilling theatrical production, the evening, which takes place on a Chloe Lamford-designed basketball court, is built around an awesome performance from Australian actor Daniel Monks in the role of Richard Gloucester, a.k.a. Teenage Dick.
While his life may be confined to the auspices of Roseland High School, home of the Red Stallions, inspired by Machiavelli's The Prince, our differently-abled protagonist is imbued with the kind of ambitions and manipulative talents that graced Richard III.
On a surface level, school life is largely based on binaries. Everyone loves handsome Eddie, played by Callum Adams. He is the handsome if cynical jock who gets the prettiest girl, Siena Kelly as Anne Margaret, presides over the Class Council and is almost universally worshipped despite bullying tendencies.
At the other end of the scale, Richard is little more than a figure of fun, while Ruth Madeley's likeable, wheelchair-bound Buck suffers similarly, although she works harder to fit in.
The play really takes off when, with the support of Susan Wokoma in the role of his stressed-out teacher and having seen off Alice Hewkin playing sweet but weak Clarissa, Richard decides to take on Eddie head-to-head in the election for Senior Class President.
As a means to achieving his goal, Dick spectacularly and surprisingly convincingly woos dance genius Anne Margaret, before cruelly using her as one of his many political pawns.
Tension builds as, following a precedent in so many countries around the world, the joke entry begins to become a serious candidate, threatening the fiefdom of seemingly unsinkable Eddie, drawing on lessons learned from his Shakespearean namesake and Machiavellian inspiration.
However, one of the strengths of Dick's characterisation lies in the fact that, even on the brink of triumph, the teenager can become introspective and recognise his own weaknesses.
Michael Longhurst has created a pacy production, impeccably acted, with a cool dance sequence. It also greatly benefits from a lively soundtrack, with its particular ironic theme Wheatus's "Teenage Dirtbag".
As a result, an evening that runs close to two hours without an interval never loses energy or any viewer's attention.
Teenage Dick works impeccably because not only does American playwright Mike Lew cleverly blend his own plotting, language and poetry with that of the Bard but also gets deep into the psychology of his main characters in a way that teen movies never even attempt.
Ironically, Michael Longhurst had the good fortune to open a play that explores the nature of truth in the context of political ambition on election night in the UK, adding an extra twist to the viewing experience.
This might not be traditional Christmas fare but it is a challenging and highly amusing piece of theatre that will undoubtedly sell out the Donmar and could easily be bound for a West End transfer.
Reviewer: Philip Fisher