The Border Game
Michael Patrick and Oisín Kearney
Prime Cut Productions, Lyric Theatre, Belfast
Lyric Theatre, Belfast
–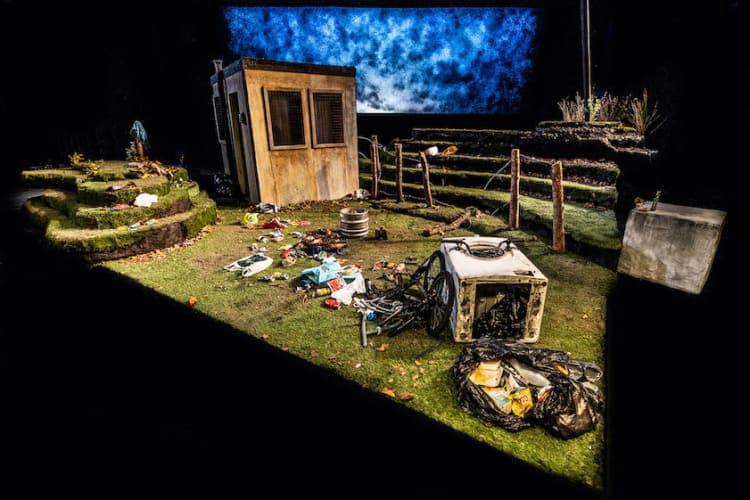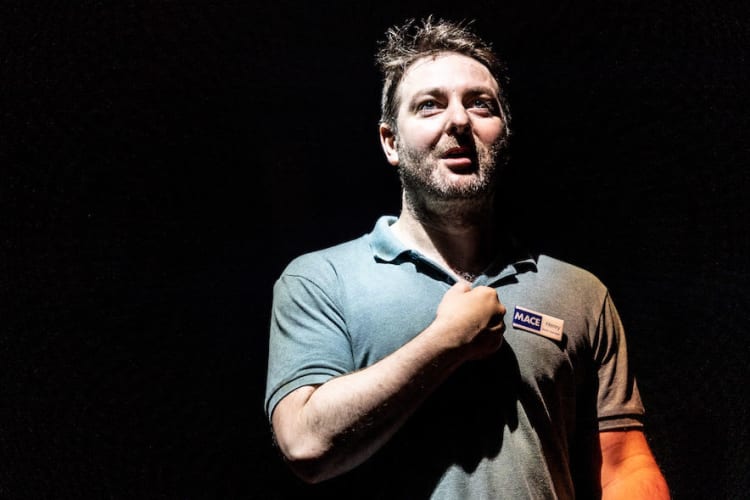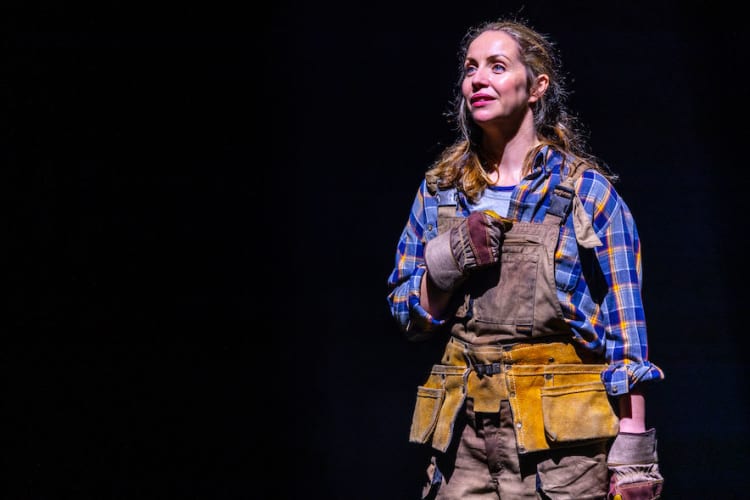 Further proof of a new vitality and intelligence in Northern Irish theatre comes from Michael Patrick and Oisín Kearney's The Border Game, the opening event of this year's Belfast International Arts Festival at the city's Lyric Theatre.
Following Tara Lynne O'Neill's raucous Rough Girls and Amanda Verlaque's caustic Distortion (available online until 24 October), The Border Game adds Patrick and Kearney's names (best known for their stage and television hit My Left Nut) to a fast-emerging generation of homebred writers engaging head on with their inheritance of the poisonous tribalism and lethal sectarianism that passes for the region's politics. And, more pointedly, its painfully prolonged consequences.
Underpinned by a righteous but controlled anger at the cost to lives needlessly lost and lives forever damaged, The Border Game is based on testimonies from those living on both sides of a boundary inked in by violence and death.
The multiple voices informing this cleverly conceived and executed piece are seamlessly filtered through two neighbours and former star-crossed lovers—he a Protestant from north of the border; she a Catholic from its southern domain.
As Henry and Sinead, Patrick McBrearty and Liz Fitzgibbon bring illuminating instinct and insight to the estranged former lovers, similarly but separately damaged by the conflict that overtook and threatened to overwhelm them. It's an audacious conceit by the writers, but one deftly accommodated by two performances as subtle as they are certain.
Underneath his outward bluster and bravado, McBrearty is especially strong in revealing the man he might have been instead of the time-trapped shell he has become, locked into the moment of his shopkeeper father's murder by the IRA. Fitzgibbon is just as secure in her own tortured fragility, haunted by the memory of finding a British soldier who had committed suicide entangled in the border that had arbitrarily cut through her own land and life.
The attraction between the two and what ultimately divides them is the play's poignant central metaphor—an ill-conceived border (brilliantly illustrated by a comic sequence narrated by two Crufts Dog Show presenters) that destroyed more than it claimed to protect, created with no other purpose than to keep near-identical communities apart.
Adroitly juggling comedy, drama and aching pathos, director Emma Jordan's signature concern for character and well-judged pacing pays considerable dividends, Dylan Quinn's choice choreography offering its own delightfully apostrophised affirmation of the forlorn couple's first meeting on the dance floor.
Ciaran Bagnall's evocatively distressed set, through which the barbed-wire border slices through, is atmospherically lit by Zia Bergin Holly and lent substance by Garth McConaghie's discreetly ambient sound design.
As the debate about the province's near-500 kilometres-long border has been re-ignited by the centenary of its imposition, and by a new, Brexit-birthed border dissecting the Irish Sea, The Border Game is timely and topical. It is also the work of two young writers coming into their maturity.
Reviewer: Michael Quinn