The Boy Friend
Book, music and lyrics by Sandy Wilson
Menier Chocolate Factory
Menier Chocolate Factory
–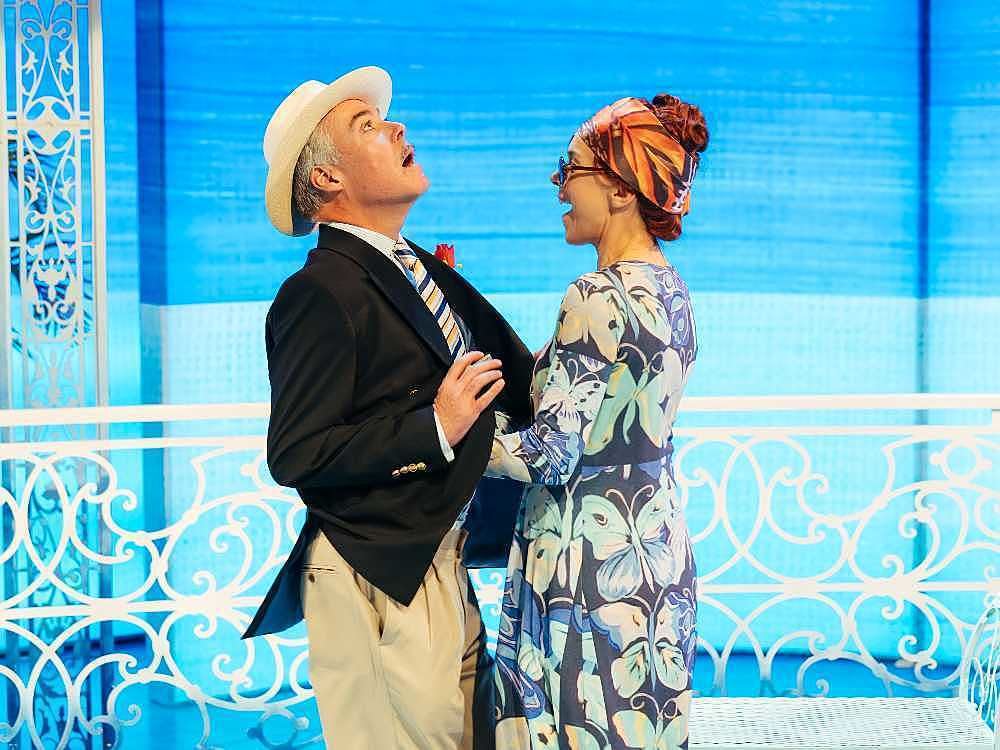 The Boy Friend harks back to a more innocent time: the 1920s when the Charleston was all the rage. Although only 2½ hours long, it even archaically features two intervals.
Despite the setting, Sandy Wilson did not write the piece until much later, the first production occurring in 1953, after which the show became a smash hit on both sides of the Atlantic.
If you had to imagine the silliest musical plot, light as a soufflé, filled with stereotypes falling in and out of love with each other on a whim, the result would probably be something like this.
At the Villa Capri on the French Riviera, a group of 17-year-old British debs in the making are being finished, in the nicest possible sense, by Janie Dee's Madame Dubonnet.
Each of the young beauties is being pursued by a handsome foreigner, Gabrielle Lewis-Dodson's Maisie the pick of the bunch with her American beau Bobby played by Jack Butterworth.
This pair catches the eye on the dancefloor especially when they decide to enliven "Won't You Charleston With Me?", aided by ace choreographer Bill Deamer, whose work is one of the highlights of the evening.
However, the spotlight soon shines on Amara Okereke as millionaire's daughter Polly Browne. On the eve of a glamorous fancy dress ball, she is the only pupil without a dance partner.
Who should turn up but an English lad called Tony played by Dylan Mason? It goes without saying that this messenger boy just happens to be the son of lecherous Lord and stuck-up Lady Brocklehurst, respectively ex-Young One Adrian Edmondson and Issy van Randwyck.
The coincidences flow with alacrity, as in all of the best French farces, the headmistress just happening to be an old flame of Browne père, portrayed by Robert Portal.
The romantic comedy is often gently amusing and occasionally very funny, particularly when Tiffany Graves's maid Hortense takes to the stage.
Matthew White, who has directed a stream of West End transfers including Sweet Charity for the Menier, and designer Paul Farnsworth ensure a perfect period look with just a little updated razzmatazz.
The production is directed on a diagonal, which makes the stage spacious and bright, enhanced by colourful costumes in which the performers sing and dance their hearts out.
The pick of the tunes is the title song, while just about every one is lively and carries along the plot, particularly "I Could Be Happy with You".
The Menier has almost certainly found itself another Christmas hit, although The Boy Friend is unashamedly nostalgic and arguably none the worse for that, particularly as Matthew Wright ensures that everyone's tongue is kept firmly in his or her cheek throughout.
Reviewer: Philip Fisher