The Changeling
Thomas Middleton and William Rowley
Sam Wanamaker Playhouse at Shakespeare's Globe
–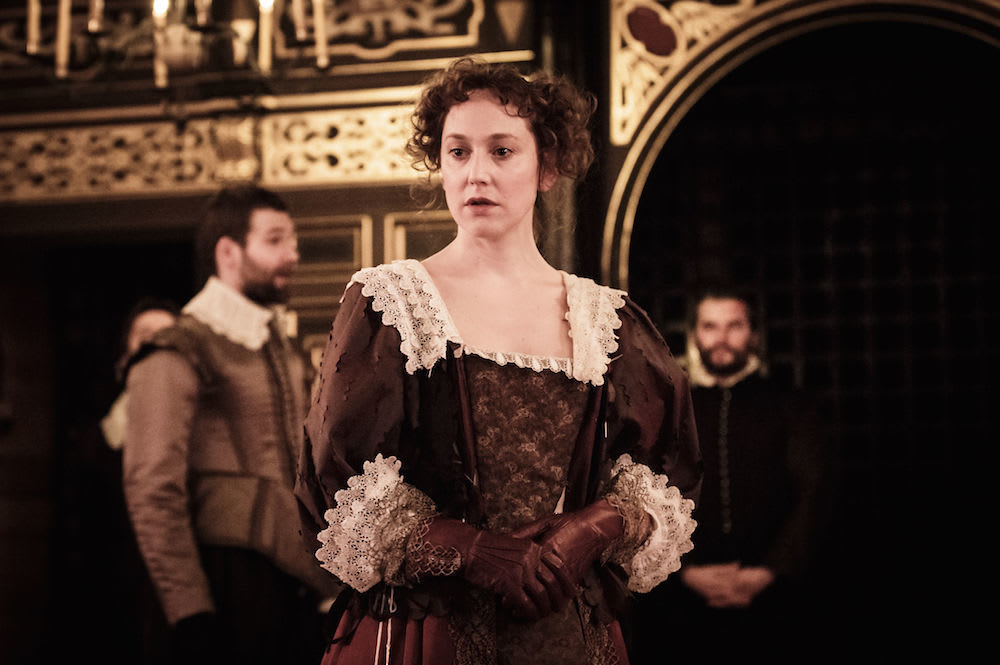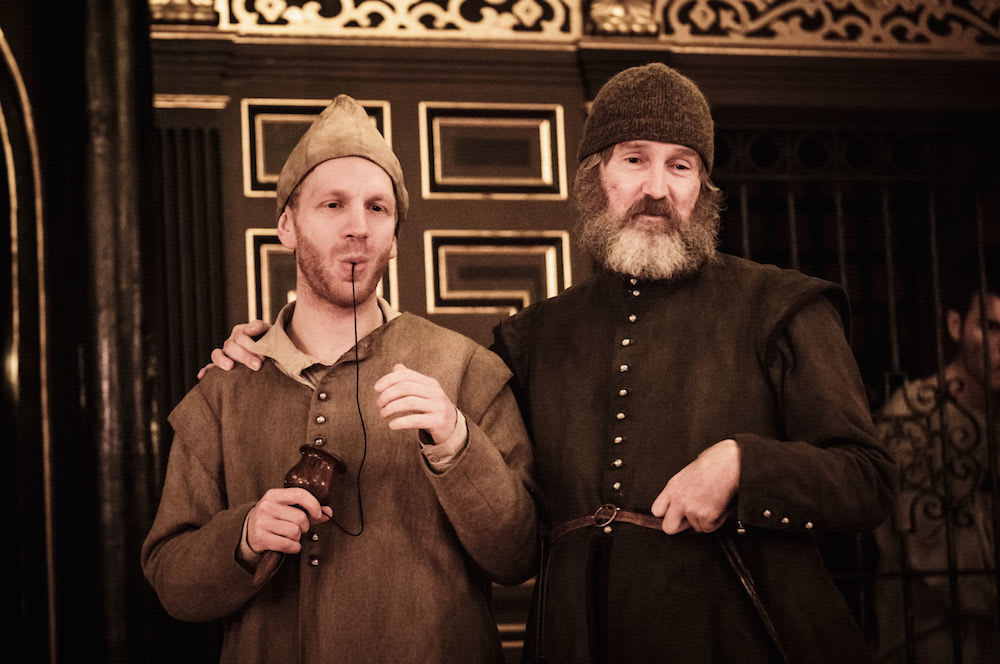 A good revenge tragedy done well is a thrilling experience. They do not come much better than The Changeling.
It is rare to see this play presented in traditional form rather than updated, as Joe Hill-Gibbins did so well at the Young Vic a couple of years ago.
In keeping with the Globe Ethos, Artistic Director Dominic Dromgoole has retained the work's integrity in a stylish production that is finely acted in the almost claustrophobically intimate, candle-lit Sam Wanamaker Playhouse.
One of the venue's strengths is the acoustic, helped by as much wood and heard with gorgeous results as a string quartet playing minimalist compositions by Claire van Kampen fills the gaps and presents film-style accompaniment to some of the more dramatic moments, of which there are many.
For those that are unfamiliar with this bloodthirsty work collaboratively written by Middleton and Rowley in around 1622, The Changeling shows how lust can turn the meekest of individuals into deadly, bestial demons.
Beatrice-Joanna, superbly portrayed by Hattie Morahan, is a typically shy, modest virgin awaiting marriage to her father's choice, Tom Stuart as Piracquo. However, two men change her forever.
On meeting Simon Harrison's handsome Alsemero, she falls in love at first sight and cannot resist his charms.
Joanna's sweet nature and passion for the bearded gentleman is contrasted with inexplicable hatred for her much too devoted, disfigured manservant Deflores, made appropriately odious by Trystan Gravelle, making the most of his native Welsh accent.
Despite her detestation, the lovely bride-to-be gets into bed with this devil first metaphorically then literally with incalculably awful consequences for all concerned.
Soon, they have transformed themselves into Lady Macbeth and Iago working in harness, a pairing that even Shakespeare deemed too horrible to link up.
To add an extra dimension, the writers then introduce a parallel story set literally in a madhouse. This sees a Scottish pairing as Brian Ferguson playing Antonio has his own fun by cuckolding the manager's pretty wife, Sarah MacRae as Isabella, and almost pays with his life.
All of this takes place under the comic eye of the ever-reliable Pearce Quigley making the most of the role of Lollio and a terrifying group of madmen and fools.
Before the end, as this genre requires, much blood flows and evil is eventually dispatched on a road to purgatory, while those left behind draw moral conclusions for the betterment of all.
This all sounds grim, but the co-writers and Dominic Dromgoole inject a good dose of comedy to lighten the atmosphere and turn the 2¾ hours into a rollicking, must-see event.
Reviewer: Philip Fisher