The Dance of Death
August Strindberg in a new version by Conor McPherson
Donmar Warehouse
Trafalgar Studios
–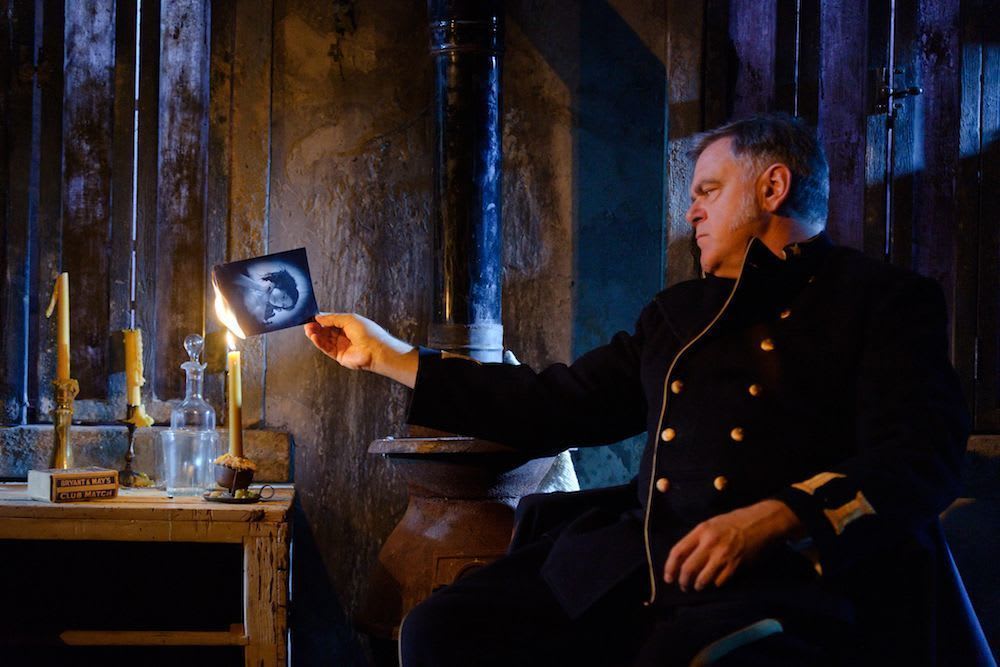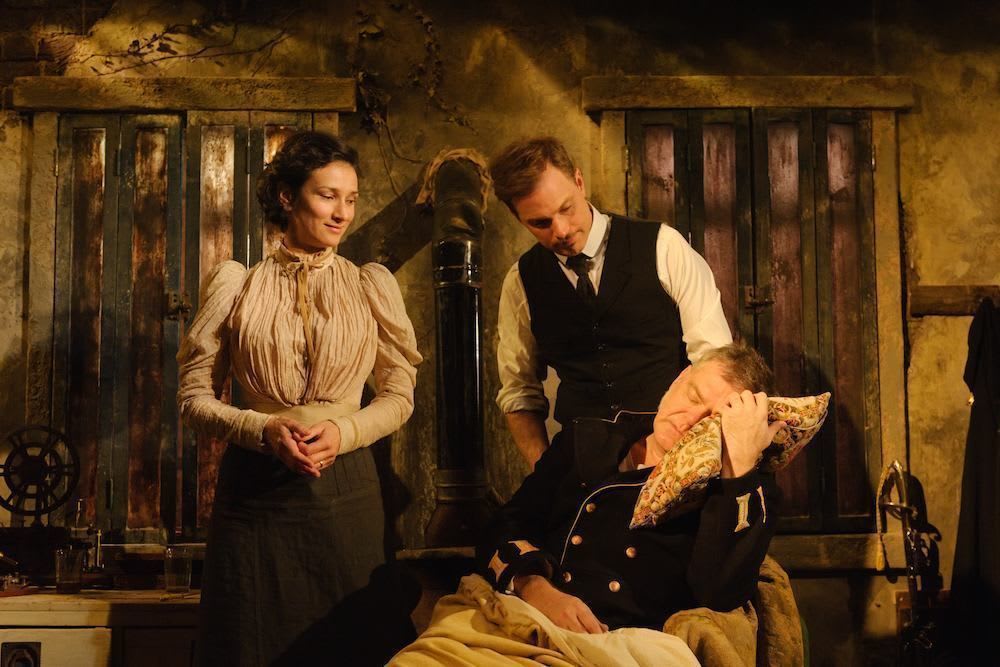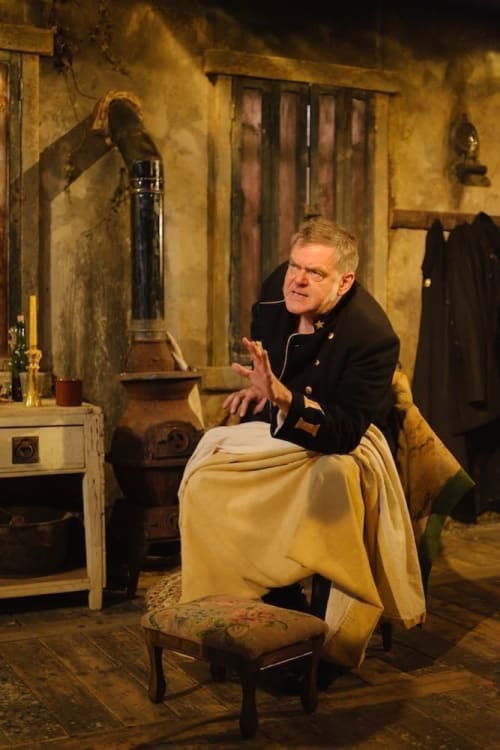 The second presentation in the Donmar Trafalgar Season showcasing young directors is, like The Promise, a new version of an old play, last seen in London in very different guise, with Sir Ian KcKellen and Frances de la Tour.
Conor McPherson might not be an obvious choice to update Strindberg and his vision of the dark tale of marital warfare is very different in tone from the original.
Titus Halder directs a high profile cast in what has become a viciously black comedy with a Chekhovian ending.
At different times, each of the three characters appears to be demonically possessed, but eventually we are able to discern that their foibles are all too human.
Kevin R McNally's choleric, opinionated Edgar, a Captain on an isolated island, is a fantasist who seems happier remembering the not very glorious days of past triumphs. His marriage to Alice ("our long, miserable mistake"), played by Indira Varma is almost at the end of its 25th stormy year.
The irascible old egotist seems intolerable as he constantly rages against the world, in doing so eliciting considerable sympathy for his long-suffering wife, an actress who gave up the chance of becoming the most famous actress in Copenhagen to marry.
Together, they become a kind of down-at-heel equivalent to George and Martha in Whose Afraid of Virginia Woolf?, points scoring at every opportunity, while under the bluster proving to be mutually dependent and, in their own strange way, loving. To quote from the text, they enjoy or endure "hate and love forged in the foundry of Hell".
Their battles are worthy of any army but truth begins to become skewed and uncertain with the arrival from American exile of Daniel Lapaine in the part of Kurt, the man who made the marriage but was also Alice's old flame.
Throughout almost the full two-hour running time, husband and wife joyfully torment each other, mirroring the robust but evocative modern language in behaviour that will be instantly recognisable to observers of marital relations today, whether on stage or in living rooms.
Miss Varma's character is catty and vicious, while Edgar is an old sot filled with tricks to wind her up.
Kurt has his own dark side, hardly dampened down by a marriage breakdown that has divided him from his children and left the relatively wealthy man remorseful.
By way of contrast, his friends are paupers, living in a symbolically dusty old gaol in which old inmates reputedly scream their curses in the long dark nights.
The domestic feuding and psychological cruelties perpetrated by all three on each other can be frightening to witness, especially in such a small space.
The three actors all have their moments. McNally is particularly good in the moments when Edgar calms down from his delusional play acting and becomes more reflective, Miss Varma is best remembered for the throwaway lines that are surely a modern invention but raise the stakes, while Lapaine with fewer opportunities is a master at conveying anguished anger when provoked with the loss (via the courts) of his children.
Titus Halder's direction majors on the comic elements of a play not renowned for them and generates considerable intensity, aided by his acting trio.
Reviewer: Philip Fisher