The Deep Blue Sea
Terence Rattigan
Lyttelton Theatre (National)
–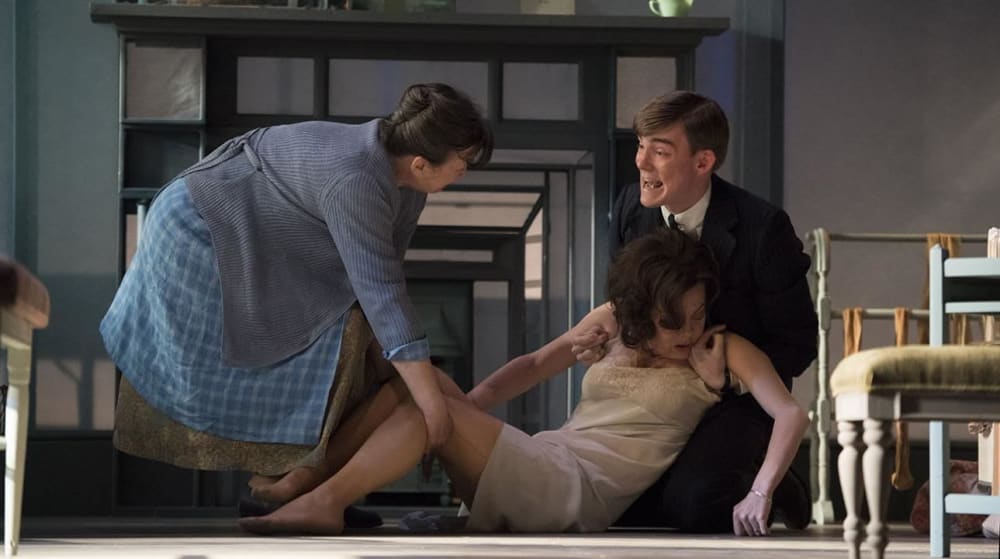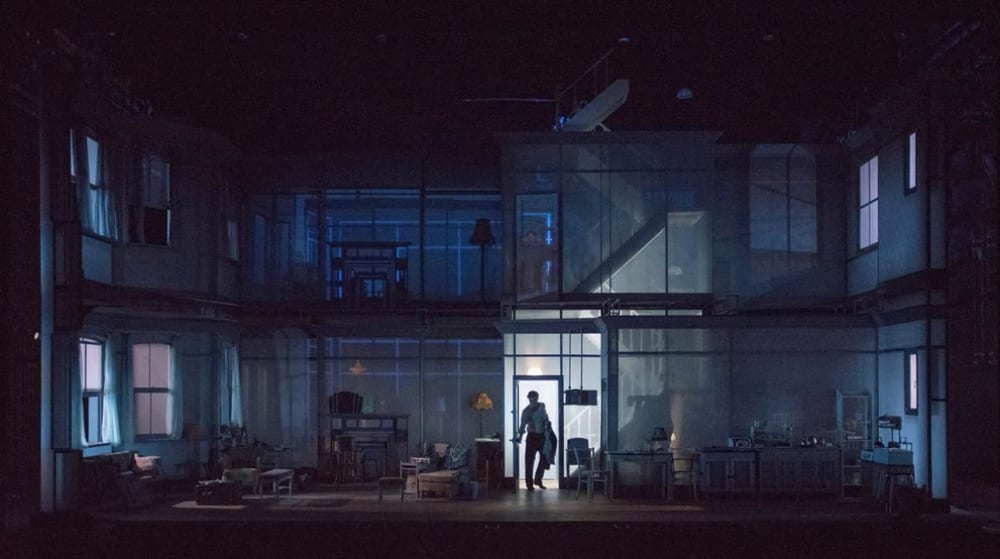 Director Carrie Cracknell's finest moment to date came with her multi-award-winning version of A Doll's House at the Young Vic then in the West End and on Broadway.
There are many parallels to be seen between Ibsen and this revival of Rattigan at his most serious, not least the opportunity for the leading lady to shine.
There is every chance that Helen McCrory will be garlanded as much for her Hester as Hattie Morahan was playing Nora. In both cases, the portrayals of trapped women by superb actresses were so accurate that you could feel you were watching reality unfolding rather than fiction.
The opening of The Deep Blue Sea is almost its ending as "Mrs Page" is rescue from suicide by impecunity and nosy but kind neighbours.
From this unlikely start, the playwright weaves a series of detailed character studies, each illuminating about life both soon after the Second World War and more widely.
The protagonist, who is trapped between the Devil and... , is a marvellous creation. Only a year before the events of a devastating weekend, she had been the contented wife of a distinguished lawyer and knight of the realm destined for great things on the bench.
A brief spell as a golfing widow at Sunningdale proved fatal to their marriage as the titled lady fell for implausibly handsome Freddie Page, a war hero turned test pilot, whose nerve has gone.
Miss McCrory's depiction of the manic ups and downs that love can bring and more particularly her ironic character's self-destructive misery is entirely convincing, while Tom Burke makes Freddie into a rake from a previous era, whose idea of fidelity to his lover is to pay hollow lip service.
Unfortunately for all concerned, Peter Sullivan's loyal husband Sir William Collyer is impeccably decent but boring.
In the background, Marion Bailey plays a sympathetic landlady with her own problems who means well, while Nick Fletcher makes the most of wartime immigrant and struck off (not-) Doctor Miller, a flawed man who understands loss better than most.
Amid the personal traumas, Rattigan also makes some oblique but trenchant observations about the British class system in a play that richly deserves this classic revival.
The bleakness of the subject matter is reflected by Tom Scutt's two-tier representation of a dank and depressing Ladbroke Grove boarding house that is a far cry from the society life that Lady Collyer had enjoyed before passion caught her unawares.
Miss Cracknell has a sure feel for the subject matter, trusting a slow tempo that brings out the full import, while she showcases the talents of the main players in a fine production of a play that may lack levity but should not be missed.
Reviewer: Philip Fisher