The Dream / Song of the Earth
Choreography by Frederick Ashton / Kenneth MacMillan
Royal Ballet
Royal Opera House
–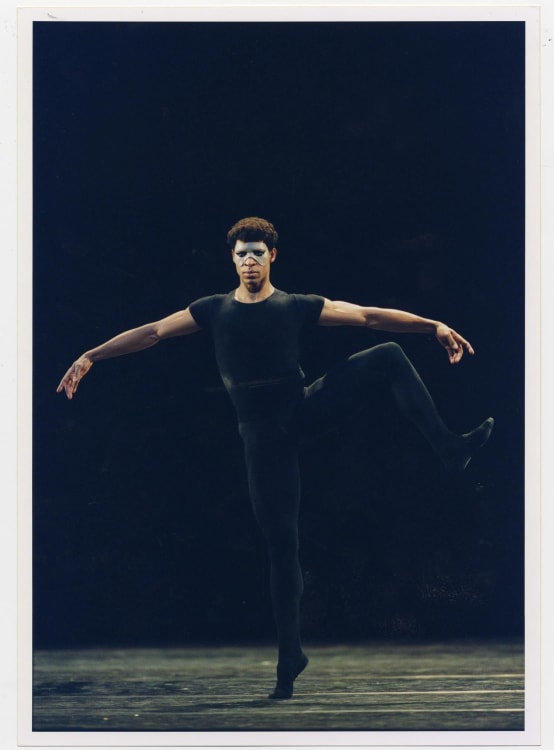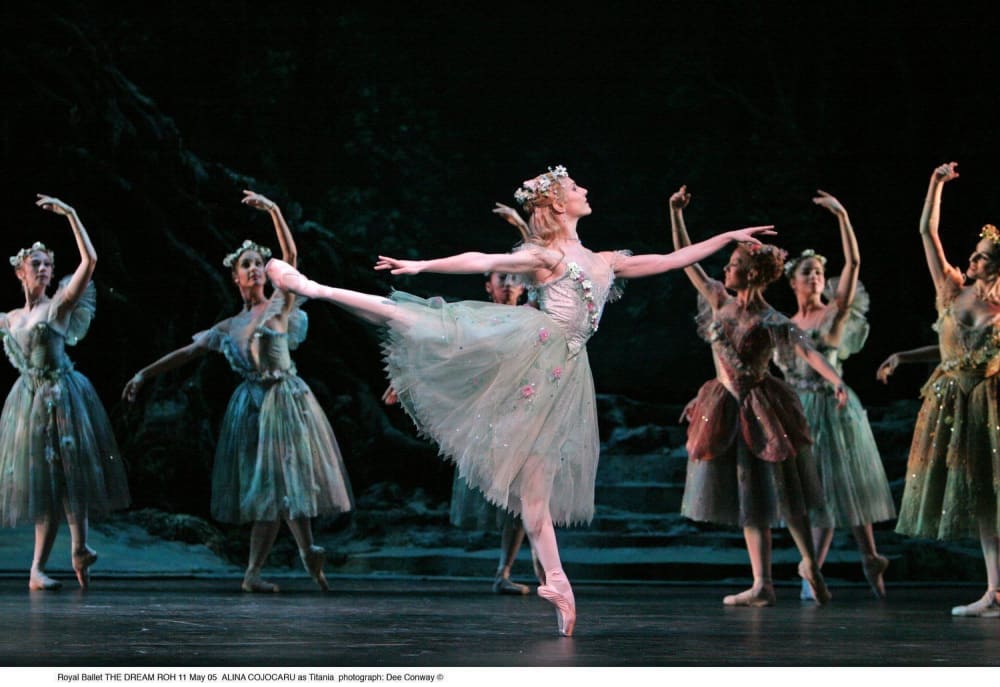 In this yin and yang double bill, showcasing the Royal Ballet's former artistic directors and choreographers Frederick Ashton and Kenneth MacMillan, Monica Mason pays her respects to her predecessors.
Little time separates the premieres of the two, The Dream in April 1964, and Song of the Earth in November 1965, yet the two different styles could be from completely different eras. One sees instantly what a 'shock of the new' MacMillan was, taking ballet into a more gritty more verité direction.
Lulled in the first half by Ashton's Dream and Felix Mendelssohn's familiar music, we awake in the second to a life and death drama. Which we prefer, if prefer we do, depends on our Weltanschauung, on whether we like sugar or spice, escapism or life in the raw, fairy tales or stark art.
Bittersweet might be the term to encapsulate the evening. Bittersweet, too, as this was the evening that Sergei Polunin was to make his debut as Oberon to Alina Cojocaru's dainty Titania. His petulance would have suited the role.
Steven McRae, in the second cast, stepped at first shakily into the demanding spinning-top role of Oberon, a diminutive Rothbart in floaty forest green, darting behind the huge oak tree in an Arthur Rackham fairy glade lit by a hazy moon.
But he soon hit his dazzling stride, the final nocturne pas de deux dispelling all concerns. Ashton's nimble choreography is deceptive: it looks light and easy but, with its fast enchaînements and embellishments, is fiendishly difficult to sustain.
Valentino Zucchetti made a satyrical Puck full of gymnastic bounce and eager élan. The confused lovers—there were some very polite fisticuffs—men in Victorian suits, ladies in period frocks, were well cast, all, Valeri Hristov in particular, in excellent hamming form.
The audience took great delight in Jonathan Howell's Bottom dancing on pointe—witty character roles being one of Ashton's signature light relief music hall turns, rather like his clog-dancing Widow Simone in La Fille mal gardée. And the fairies were pretty.
From Shakespeare's Midsummer Night's Dream immortal fantasy to a contemplation of mortality...
A ballet that the Royal Opera House once refused to countenance ('a masterpiece that should not be touched') only to invite it back six months after its premiere in Stuttgart—MacMillan had to take his proposal to choreograph a ballet to Mahler's magnificent song cycle, Das Lied von der Erde, to his friend John Cranko of Stuttgart Ballet—Song of the Earth seems to be having a mini-renaissance, proof of its and Macmillan's enduring dramatic power.
November 2011 saw Scottish Ballet bring it to Sadler's Wells, and Anne Teresa De Keersmaeker and Jérôme Bel use the final part of the six-part song cycle, Der Abschied / The Farewell, for their peculiar homage, 3Abschied.
But the Royal Ballet with an amazing cast of principals, first soloists and soloists on a bare stage (black backcloth, grey floor) gives an intense heartrending reading of MacMillan's vision. The best rendering of this ballet I have seen in a long time, it packs a strong punch.
Based on eighth century Chinese poems, Mahler's songs are true to the oriental sensibility, which MacMillan makes visible in form and movement. An expressionistic interpretation of German existentialism and Chinese calligraphy, animated by the dancers' bodies, dressed plainly in monochrome.
The ancient arts mingle with the contemporary. Feet flexed, knees angled, these could be Eastern gods in serene poses in transcendence of all time. The influence of Diaghilev's Ballet Russes, of Nijinsky and Nijinska, is evident too in the frieze formations. Incidentally Bronislava Nijinska's Les Noces is programmed for the summer.
Carlos Acosta, in black with a mask effacing his features, is a noble Messenger of Death, Rupert Pennefather docile as the leading Man, and Tamara Rojo as the Woman who will not go calmly into the night seems to understand the choreography as if she had just coined it herself.
Life and death are danced out, as in MacMillan's earlier Rite of Spring, in cathartic episodes. Girls by a riverbank picking flowers, handsome boys on horses, the beauty of nature and of youth will all vanish, and we must make our quietus with it. Death is ever present, be we young or old, in our cups, or at play.
Solemn, beautiful, full of grace and passion, of spirit, hope, and promise, of love and sorrow the dancers may be, but Death leads the dance, corrals the dancers, and sits astride the Man.
Arms that cradle and embrace, hands in supplication, bodies bow and strain in taut entreaty, eight couples dance as background bas relief to the lead three. Sarah Lamb is purity itself, and Lauren Cuthbertson lyricism.
Toby Spence and Katherine Goeldner, the singers who give voice to Mahler's requiem for 'this goodly frame the Earth'. The final farewell, the death knell, the lament, the dancers turn back and forth, gyrating cogs in a timepiece, deathly time overtaking them, not in triumph but in stealthy glory.
Death drives the Man and the Woman, William Blake-like angels on either side of him, forward in resignation to the fate that awaits everyone. Dunkel ist das Leben, ist der Tod, we are warned in the first song, but MacMillan's version ends in blinding light.
Reviewer: Vera Liber