The End of the Night
Ben Brown
Original Theatre Online
Park Theatre
–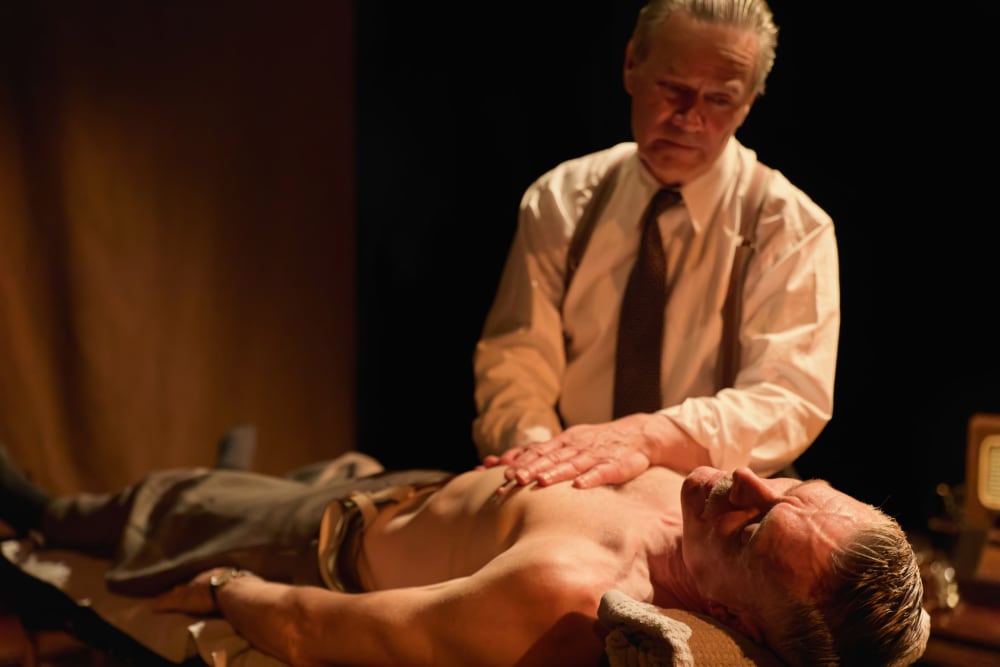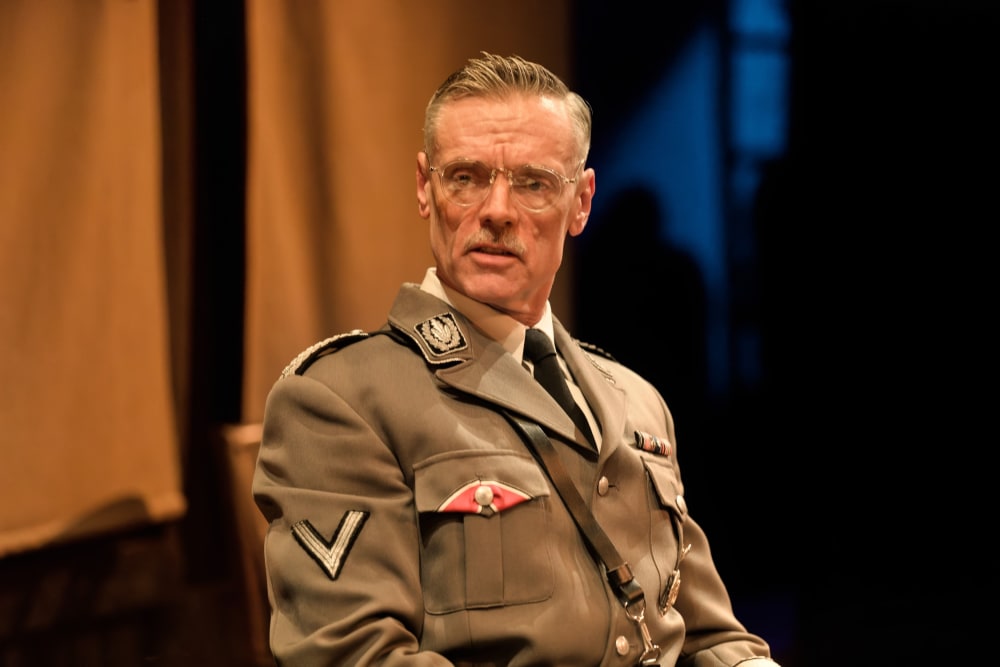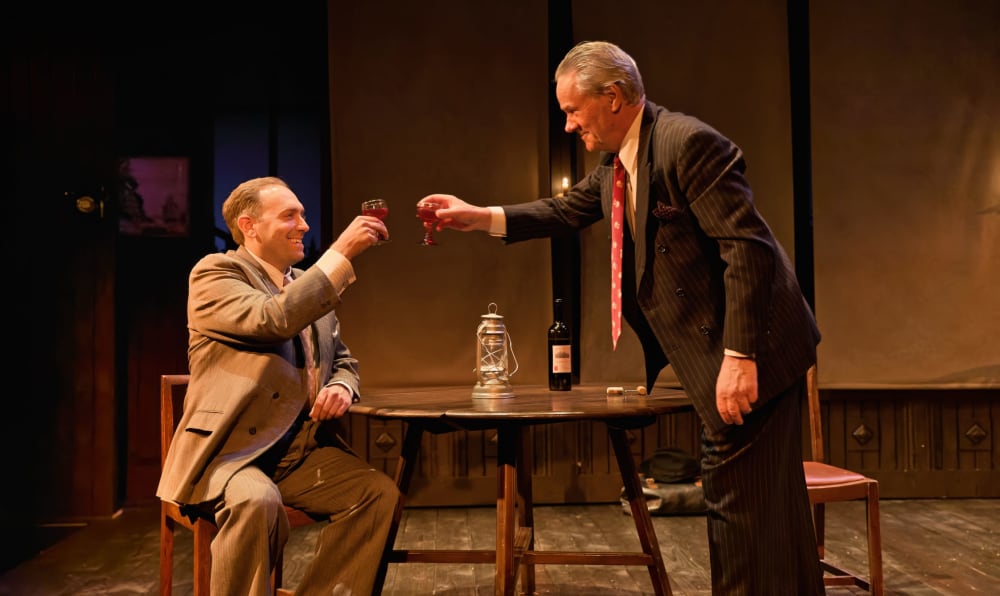 Anyone who has seen Ben Brown's previous works, Three Days in May and A Splinter of Ice, will recognise his distinctive style in this drama set just outside Berlin on the Führer's birthday in April 1945 as the Russians bear down on the city.
Brown takes a sliver of somewhat arcane history and then veers into his own sometimes highly active imagination to create a play that largely comprises one-to-one conversations.
In this case, his starting point was an opportunity to meet Heinrich Himmler offered to Ben Caplan's Norbert Masur, a Swedish resident member of the World Jewish Congress, although ironically a substitute for the top man.
This resulted from the warm relationship between the leading Nazi played by Richard Clothier and Michael Lumsden as his Finnish doctor / masseur Felix Kersten.
As war is ending, the SS Reichsführer agrees to meet a man described as the only free Jew in Germany to discuss the possibility of releasing up to 20,000 inmates from the Ravensbrück concentration camp.
For some reason, on this occasion, Brown's hypotheses rarely seem entirely logical or convincing, Himmler proving to be neither rational nor consistent, while most of the negotiations are led by the doctor rather than the man drafted in specially to take that role.
In a separate strand, the doctor's housekeeper is also helped to leave, although this more mundane story tends to detract from the central plot.
The film work is as good as ever, while the format which could as easily work on radio as visually, given that this is very much a talking shop rather than a centre of action, makes one realise that beyond the initial premise, the script is relatively thin.
Once again, Alan Strachan directs an exposition-packed 75-minute piece that promises to be a small-scale Schindler's Ark / List but may leave a good proportion of viewers seeking more drama than it actually delivers.
Reviewer: Philip Fisher