The Glass Menagerie
Tennessee Williams
American Repertory Theater
King's Theatre
–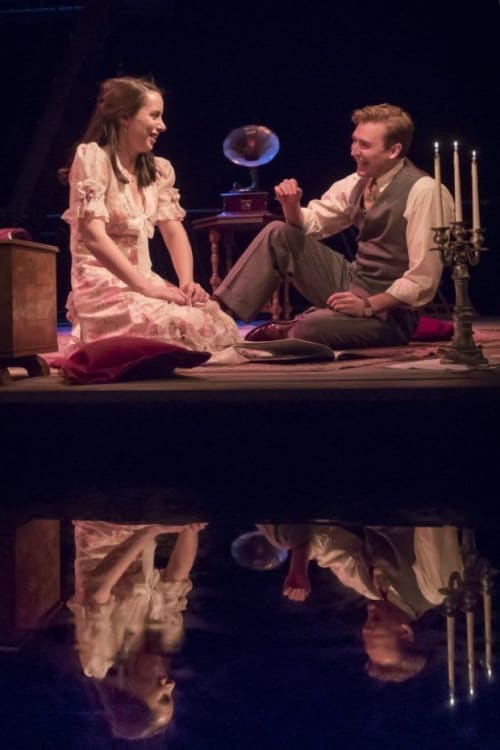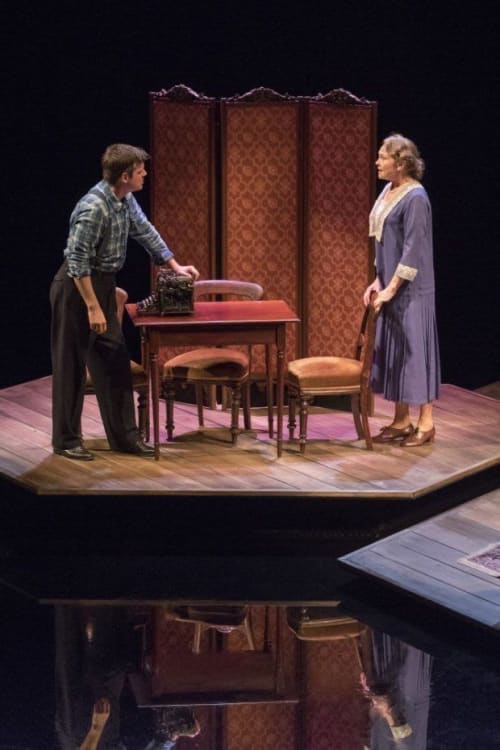 If anyone is looking for a reason to come to Edinburgh, this amazing interpretation of The Glass Menagerie, first seen in 2012 at the American Repertory Theater at Harvard, is it.
The Anglo-American credentials are impeccable in a work that far too frequently tends towards caricaturing of the leading characters. However, as John Tiffany and his company demonstrate, the Wingfield family and Jim, their Gentleman Caller, are living, breathing human beings.
Tiffany always takes great care over the look and sound of his stagings and his regular collaborators work their magic in a very different style from the razzmatazz of their last collaboration, Harry Potter and the Cursed Child.
In the hands of Steven Hoggett, movement helps to explain character, aided on this occasion by Nico Muhly's evocative musical compositions.
Equally significant is Bob Crowley's set, the St Louis apartment, seedily simple but defined by a towering Escher-like staircase and pitch black background, the latter created by lighting from above, thanks to Natasha Katz, who also makes the menagerie's symbolic unicorn a focal point.
This is the 1930s Depression setting for a searing semi-autobiographical drama introduced by Michael Esper's Tom (Williams's given name). He is a warehouseman supporting the family following father's desertion but with ambitions to become a writer.
The womenfolk need support. Broadway legend Cherry Jones reprises her American performance as matriarch Amanda, a Blanche Dubois-type fantasist in denial, reduced to living vicariously through the imagined aspirations of daughter, Laura.
The only English cast member, Kate O'Flynn, takes this role and is equally mesmerising both in the painfully shy depression of a dreamy outcast and when Laura lights up after Seth Numrich's Jim calls and reveals her inner beauty.
Only at the end do all of these characters come fully alive and actors reveal hidden depths. By the end, Miss Jones proves what happens when the cracks in Amanda's world are allowed to open wide, while Jim finds himself trapped by circumstance and Laura discovers a way to escape her nature, even if she may never again take it. Tom too has made a decision that will change life for all.
John Tiffany, his cast and crew are all on top form in a production as beautiful and delicate as The Glass Menagerie that forms Laura's alternative world. One has to hope that a two-week Edinburgh run will be a start rather than an end, allowing audiences more widely to enjoy an unforgettable production.
Reviewer: Philip Fisher