The Goat or Who is Sylvia?
Edward Albee
Theatre Royal Haymarket
–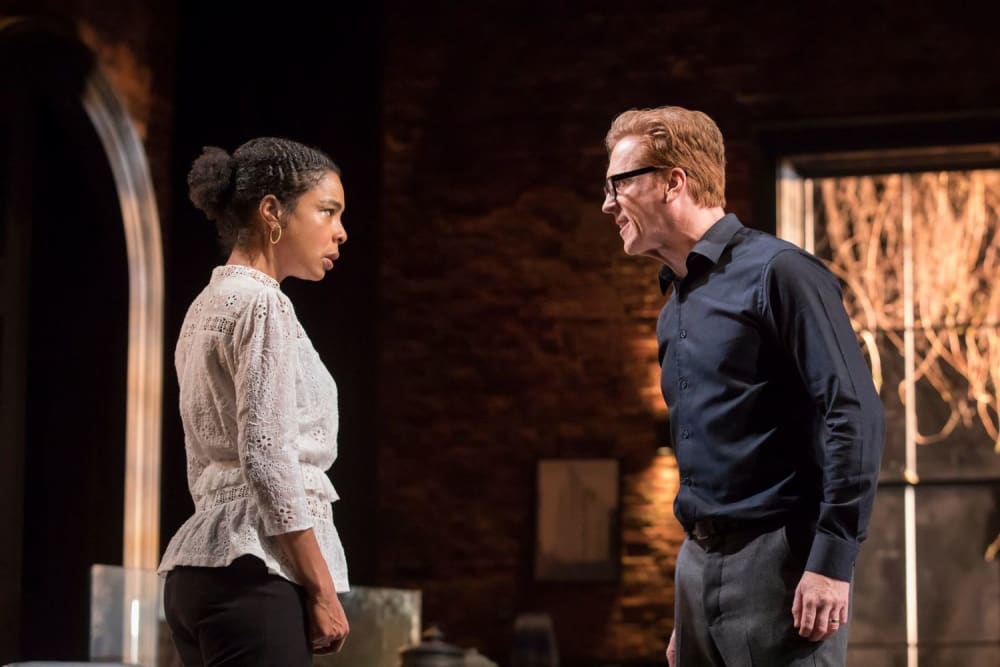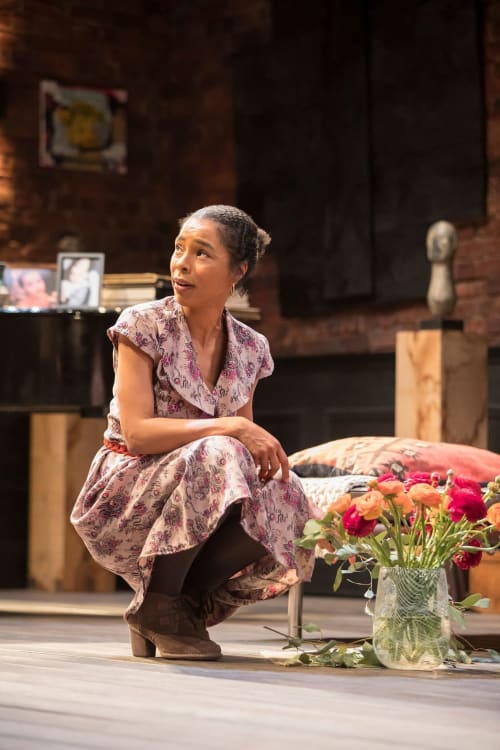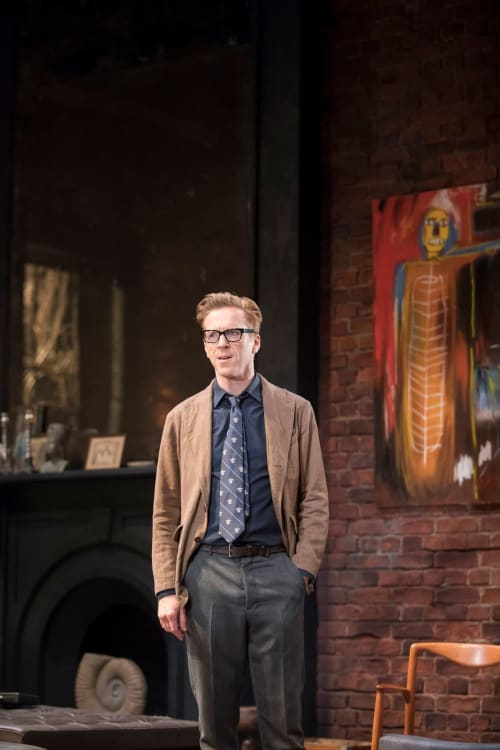 The big draw in this revival of a play that premièred in the UK as recently as a dozen years ago is Transatlantic screen star Damian Lewis, taking the role originally taken at the Almeida by Jonathan Pryce. This is Martin, a man whose weakness is rather given away by the play's title.
As postmodern Molières fill Charing Cross Road, Haymarket has become the home to Edward Albee with the immaculate Who's Afraid of Virginia Woolf? playing a couple of hundred yards away at the Harold Pinter.
There are similarities between the plays, primarily centring on spectacularly combative arguments bordering on physical violence between a weak-willed husband and feisty wife.
Ian Rickson's production makes full symbolic use of a set meticulously designed by Rae Smith. What starts off as the comfortable, modern sitting-room of award-winning architect Martin, a leader in his field, and Sophie Okonedo playing his wife of 22 years, Stevie, soon takes on much deeper spiritual significance.
The abstract expressionist artwork gives a clue to the mood and nature of this work, while the very walls symbolically mirror familial dysfunction, having their own say in a truly dramatic denouement that marks The Goat out as an eccentric modern tragedy rather than a perverse comedy.
The couple's relationship can be summed up very quickly by their joshing tones and also mature acceptance of 17-year-old son Billy's homosexuality. In this tricky role, stage debutant Archie Madekwe demonstrates great composure and promise.
In the opening minutes, to celebrate his 50th birthday and commercial success, Martin has been singled out for a TV interview with his oldest friend, Jason Hughes playing Ross.
Even before a comically disastrous interview, his conversations with Stevie had been distracted, giving real justification for their mildly ironic questioning as to whether his condition might be a sign of the early onset of dementia.
The interview leads a concerned Ross to tease out his friend's problem, quickly and correctly suggesting a new love.
Martyn's confession of bestiality with Sylvia, the sweet-natured goat of the title, colours the remainder of a running time of just under two hours.
In the face of all logic, Martin is forced to try and justify to his family, closest friend and, one might suggest, himself that this behaviour is perfectly reasonable.
For the most part, this comes across as humorous rather than sad, especially the hilarious description of a therapy session with 10 desperate victims of love for pretty much every animal in the average menagerie or Ark.
This is the kind of play that is lively, comical and surprising on first viewing but does not necessarily wear well, given that once you know the MacGuffin, much of the remainder of the evening is witty but reasonably predictable.
It does allow time to consider some of the playwright's possibly unconscious intentions. As with George and Martha in Virginia Woolf, this couple are also pawns to be used in an analysis of the state of the (American) nation, albeit around four decades later.
In the early scenes, possibly due to an inadvertent moment with his spectacles, Damian Lewis brings to mind Eric Morecambe and, thereafter, it is hard to shift the impression until the more combative later scenes where Martin borrows some of the mannerisms of a Brando or Stallone.
The star of an amusing and intellectually intriguing evening though is Sophie Okonedo, who manages to combine vulnerable disbelief with quite terrifying anger in a tour-de-force that will live long in the memory.
Reviewer: Philip Fisher