The Golden Rules of Acting That Nobody Ever Tells You and More Golden Rules of Acting
Andy Nyman
Nick Hern Books
Released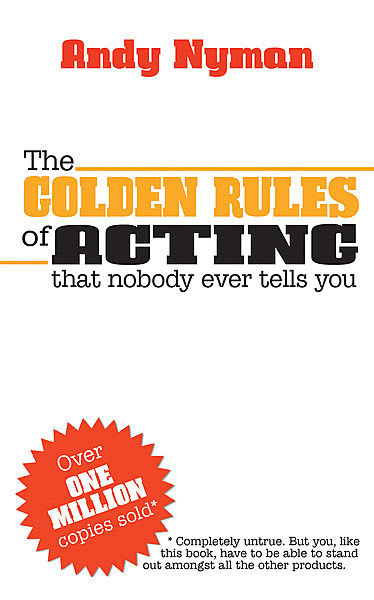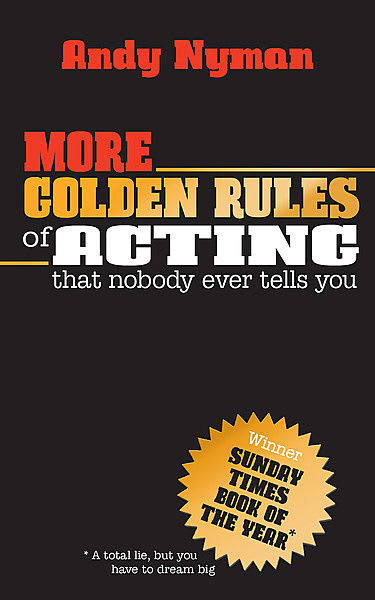 Actor / director / writer / magician and now guru Andy Nyman is currently riding high as the play that he co-wrote, Ghost Stories, returns to the West End at the same time as he continues a triumphant run as Tevye in Fiddler on the Roof.
In his spare time, Nyman is happy to pass on the wisdom derived during a long acting career to those trying to make their way in the industry.
These two little books, published seven years apart, are part scrapbook, part comic book and at times even resemble a graphic novel.
They consist of morsels or soundbites of indisputable wisdom, which should provide much solace for any aspiring actor in times of stress and prospective depression. They even go so far as to offer sensible advice to those who have had the good fortune to land a worthwhile job.
The topics covered range far and wide. These include auditions, agents, theatre, filming and, just as importantly delving into the psychological field, survival tips and making it happen.
The second volume contains more of the same but also brings readers up to date with some developments that were not even dreamt of seven years ago such as self-taping, social media and gender / racial equality issues, while the important subject of mental health is also explored.
In addition to the thoughts of Chairman Nyman, the pocket-sized volumes draw on ideas from a series of leading lights in the industry and beyond.
On the surface, these books may look jokey and are easy reads, complemented by illustrations from Jemima Williams in the first book and Gary Andrews in More Golden Rules. However, the majority of the suggestions are practical and sensible, almost certain to bolster the confidence of anyone seeking to make their way in a business that is notoriously fickle to the point where, at any given time, virtually nobody is in paid work or, to be more accurate, the paid work that they are doing has nothing whatever to do with their first love.
Going a stage further, much that is contained in these slim, modestly priced volumes demonstrates enough common sense and wide practical application that general readers could benefit almost as much as actors, as well as being entertained along the way.
Reviewer: Philip Fisher