The Hairy Ape
Eugene O'Neill
Old Vic Theatre
–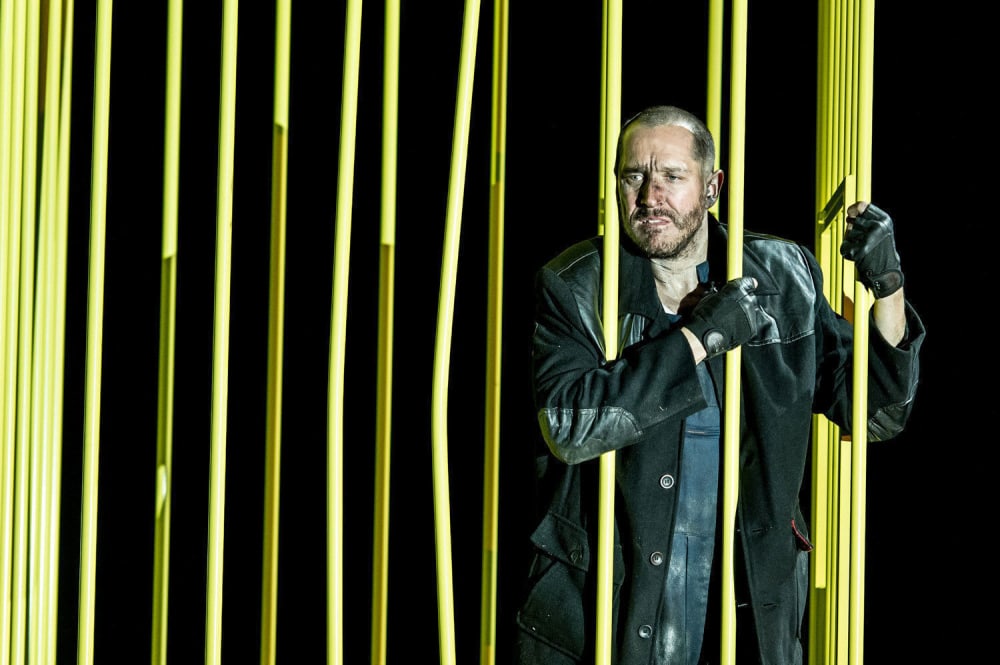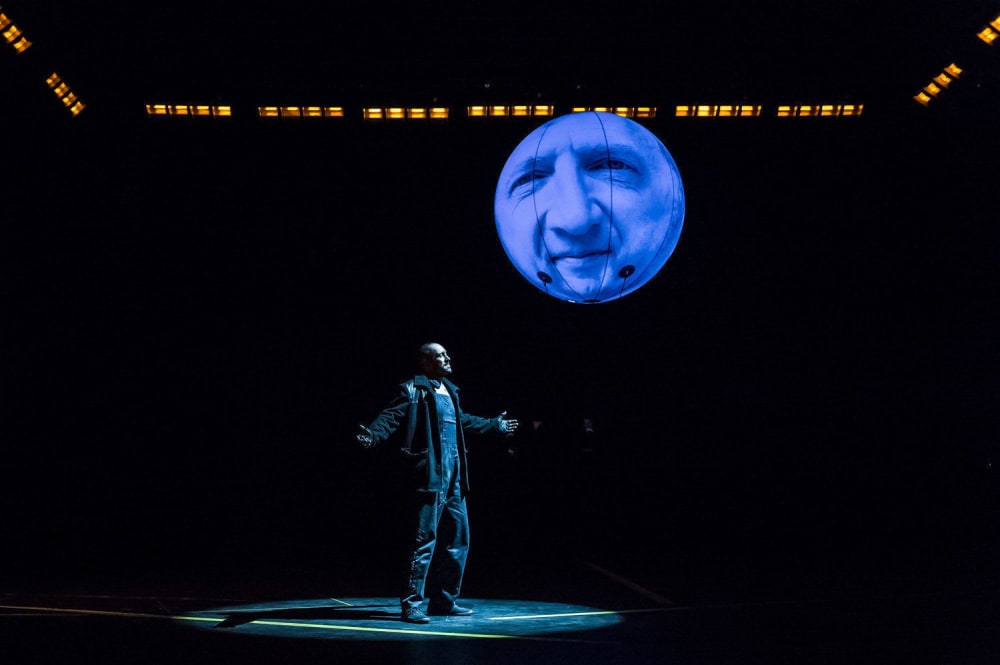 Eugene O'Neill is best known for his intense later works such as The Iceman Cometh and Long Day's Journey into Night, frequently drawing on autobiographical detail for their subject matter.
His earlier expressionist works such as two plays in 1922, The Hairy Ape and The First Man, which was recently revived at Jermyn Street, are also very watchable.
This highly political play is a real star vehicle for a hunky actor willing to bare his soul (not to mention his well-developed muscles) as a political pawn who remains largely ignorant of his place in either society or the play.
For this revival directed by Richard Jones, Bertie Carvel, a long way from his portrayal of Miss Trunchbull in Matilda The Musical, takes a wonderful opportunity with both hands.
For 90 minutes, we follow the fortunes of Robert Smith or Yank, who starts the evening in the hellish bowels of a ship, created by designer Stuart Laing using a bright yellow shipping container, and heads inexorably downwards.
The opening scenes in Richard Jones's strikingly visual production see the fireman (stoker) with his obviously simian companions ensuring that the rich folks get across the Atlantic on time.
While Yank is a powerful figure, the eye is caught as much by two other characters. Steffan Rhodri plays Paddy, an ageing Irish drunkard resigned to the fact that all that he can look forward to is retirement or more probably death and Callum Dixon is Long, a pint-sized political force with Communist ideals in which he believes with unswerving certainty.
Life in the claustrophobic engine room is given perspective and changed forever, when steel heiress Mildred Douglas played by Rosie Sheehy trips below decks to empathise with the workers but inadvertently lights the blue touch paper that turns The Hairy Ape of the title into a metaphorical fireball.
Finding himself on Fifth Avenue observing the idle rich of the jazz age, Yank tries to reconcile his misfortunes with their happiness, signally failing to do so.
He therefore embarks on a search for some spiritual release, along the way enduring a night in gaol and a brush with the anarchists of the Industrial Workers of the World, who are far less radical than a lonely man seeking vengeance on a little rich girl.
The final scene, which sees the human Hairy Ape in yet another cage coming face-to-face with an absolutely terrifying gorilla, achieves a level of deep pathos as the muscular Everyman reaches rock bottom and finds himself no better than his very distant cousin from Neanderthal times.
Richard Jones has created a visual delight that showcases the talents of Bertie Carvel and effectively plays up the similarities between man and ape, while at the same time showing us that civilised society is still only a few steps away from its rather beastly origins, however much we might like to think otherwise.
Reviewer: Philip Fisher