The Hard Problem

Lincoln Center Theater
Mitzi E. Newhouse, Lincoln Center, New York
–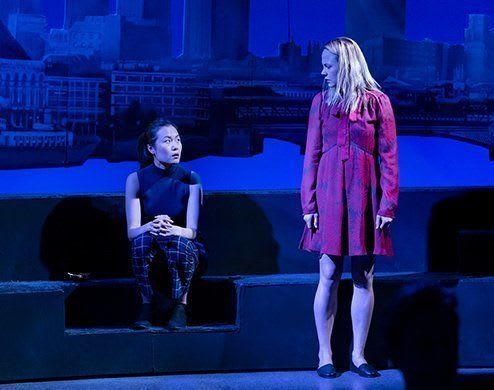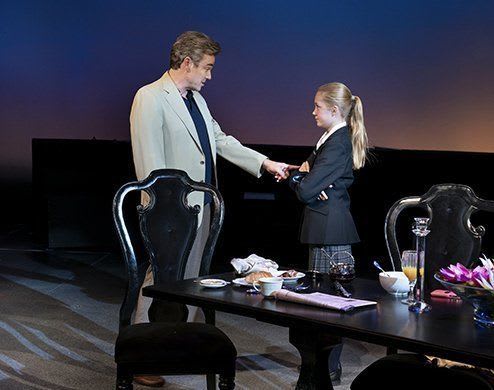 The Hard Problem is a typical Tom Stoppard play, packed with ideas, theories and intellectually challenging humour. However, with only a 100-minute running time, this work which premièred in 2015 is more concentrated than other pieces such as The Coast of Utopia that have crossed from London's National Theatre to Lincoln Center.
The hard problem of the title relates to the nature of consciousness, although there are many other almost equally tricky issues that require resolution when the remarkably brainy central figures collide like atoms with explosive consequences.
In particular, the nature of coincidence is explored in a number of fascinating ways, some more cerebral and theoretical than others, while the philosophy behind altruism receives similar treatment.
Love and religion even get a look in, although you could easily have the feeling that some of the super brains on show find these concepts even more difficult to comprehend than the problems that have left philosophers, scientists and some of the most intelligent men (and more recently women) on the planet posturing and arguing for centuries.
Rather than bringing over the London production, director Jack O'Brien has started from scratch with a fresh, talented cast and a simple design concept by David Rockwell that flies wheeled minimalist props on to a stage space presented within the theatre's natural, almost semi-circular thrust. To achieve this, he adds an ensemble of six observers to the main cast, who double as stagehands.
What could be unintelligible theorising for most audience members is made palatable by building a story around the life of the pleasingly far from nerdy Hilary played by Australian actress Adelaide Clemens.
Before graduating from Loughborough (rather than Oxbridge like her peers), Hilary is interviewed for a post in the psychology department of a company that specialises in the workings of the brain. Mixing two worlds, it has been setup by Jon Tenney's Jerry Krohl, a mega-rich American hedge fund manager, keen to put something back into society.
Hilary thrives, despite her lack of mathematical know-how. At the same time, she bounces ideas around with Jerry, Chris O'Shea playing her on-off lover Spike and latterly a talented new colleague, Bo played by Karoline Xu.
Hilary also has hidden depths, having been a gymslip mum at 15, ever after yearning for lost Cathy, who was given up for adoption at birth.
Jack O'Brien's new production has been well cast, with Adelaide Clemens effortlessly negotiates the ups and downs of her character's life and moods in a fine performance that is well supported by the whole of the remaining cast.
Sir Tom Stoppard expertly mixes all of these ingredients, along with some very clever theatricality, into an intoxicating drama that will educate audience members relatively painlessly at the same time as offering challenges almost reminiscent of a thriller set in the world of academe, which helps to make what could have been a very dry evening something literally extraordinary.
Reviewer: Philip Fisher