The Haunting
Hugh Janes, adapted from the ghost stories of Charles Dickens
The Jack Studio Theatre
The Jack Studio Theatre
–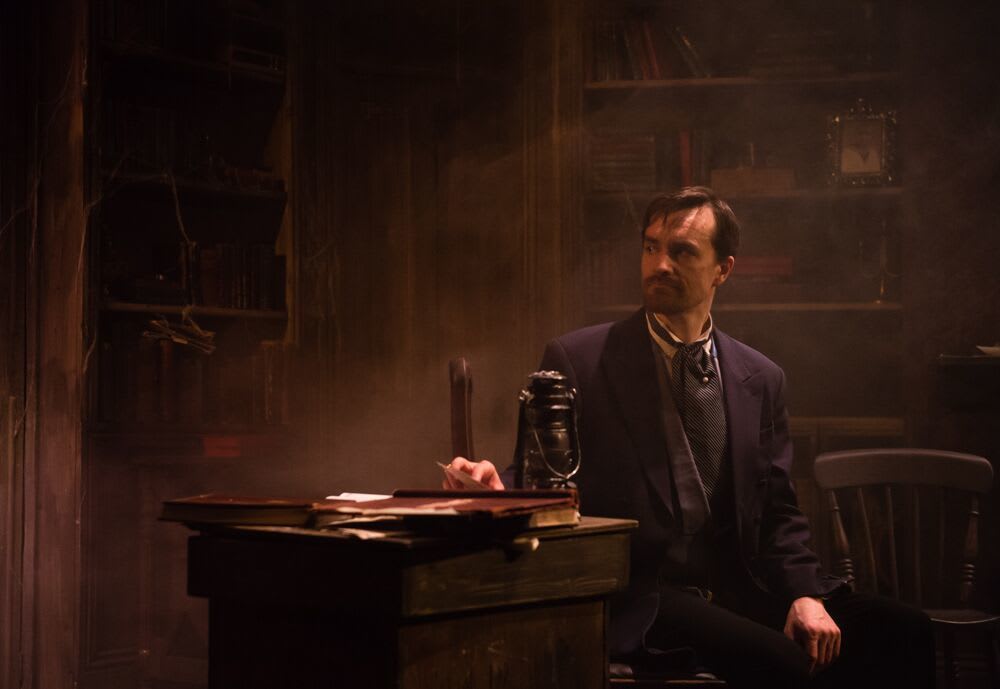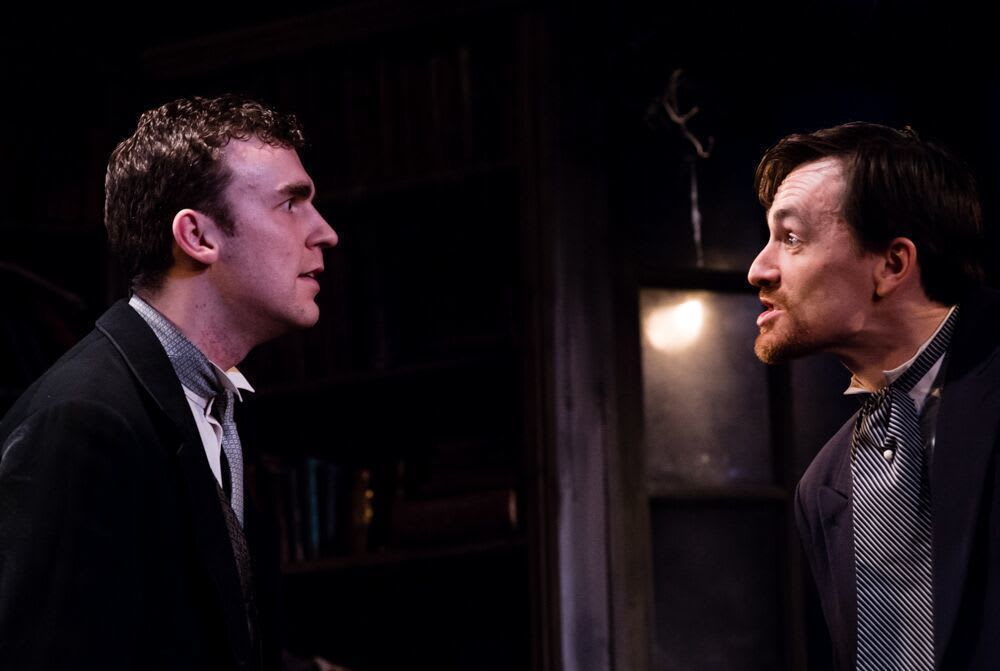 Adaptations of the work of Charles Dickens have long since been a staple panto alternative for Christmas theatregoers. If you like your ghost stories more spiced than moralising classic A Christmas Carol, then The Haunting is for you.
Dickens wrote more than two dozen ghost stories to feed the appetite of Victorians whose fascination in phantoms and the supernatural seemed limitless.
For The Haunting, which receives its London première at The Jack Studio Theatre, writer Hugh Janes has combined five of Dickens's ghost stories with excerpts from letters and biographical detail—Dickens was a member of paranormal research society the London Ghost Club—to assuage his own avid interest in the subject.
The Haunting is set in the time–honoured crumbling manor house surrounded by moors pockmarked by quicksand, miles from the village.
Antiquarian book dealer David Filde finds himself summoned from London to value the collection of rare books in the now forsaken Library by the now owner of the house, the young Lord Gray.
As sole heir, he has returned to the house after many years to settle his late father's debts and lives there alone. Or does he?
The two men could not be more different. Grey views everything with cold rationality, is haughty and considers that "literature is the buttress of pedantry".
Lover of all books, Filde on the other hand is artistic, suggestible and modest but able to stand his ground and it is he who makes Grey accept that there are strange goings-on.
A curious friendship develops as the two work together, as Grey puts it, "the cynic and the credulous hand in hand in ignorance," to solve the mysteries of the house, whose train is littered with red herrings, clues and frights.
Jack artistic director Kate Bannister directs a returning team in The Haunting, Jamie Laird who plays Lord Grey was in 2012 Christmas spook The Ghost Train and Robert Durbin was in the recent charming production of A Cool Million.
Durbin is engaging in the more characterful role of the enthusiastic impromptu sleuth but Laird gives Grey more than just an icy exterior when the situation demands.
Lighting and sound designers William Ingham and Philip Matejtschuk shroud Karl Swinyard's evocative set with all the trappings to enhance Bannister's build-up of tension and atmosphere that ensure The Haunting delivers its punches.
Reviewer: Sandra Giorgetti