The Importance of Being Earnest
Oscar Wilde
Harold Pinter Theatre
–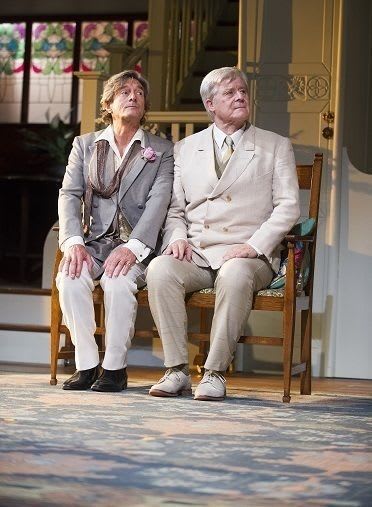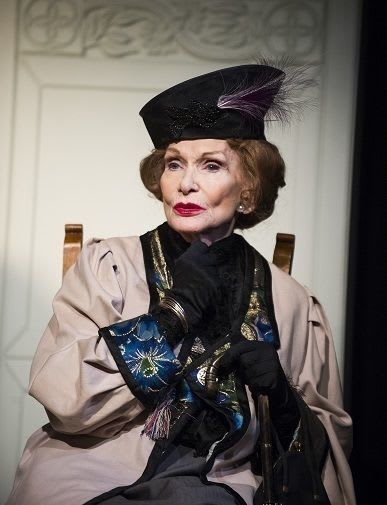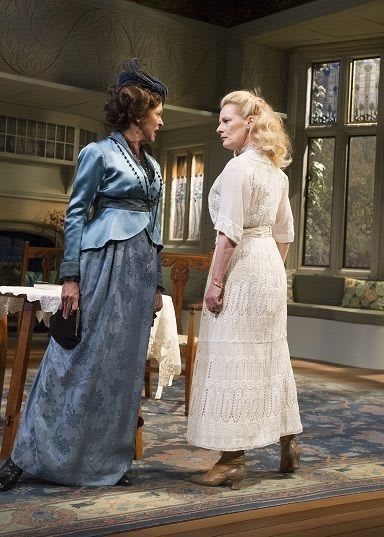 With the assistance of crime novelist Simon Brett, who provides the additional material, Lucy Bailey has taken a gamble in attempting to spice up Oscar Wilde's classic Victorian comedy of manners.
The opening will confuse aficionados since it takes place in the present day, focusing on a group of ageing actors known as The Bunbury Players, presumably by way of homage to Wilde's most popular imaginary character.
Very quickly, theatre regulars will imagine that Miss Bailey is setting up a Wildean version of Noises Off, complete with forgetful geriatrics, topers and damaging affairs.
For better or worse, the conceit doesn't last long, only making its presence felt in a couple of running gags, some examples of deliberately amateurish acting and continuity issues.
Once this is forgotten, viewers can delight in a rehearsal version of everyone's favourite comedy, set in the immaculately crafted art deco living room of some stately home, a thing of considerable beauty, lovingly designed by William Dudley.
The main selling points will be a stream of well-known actors representing the Bunbury Company, which has now reached the status of venerability.
Without wishing to sound ageist, the great experience of all present creates its own laughs, as many lines take on new meanings when delivered by actors as much as 40 years beyond their stated sell-by dates.
Everyone will have their favourites amongst this cast. Siân Phillips is delectable in the role of Lady Bracknell, getting just the right level of archness and never coming across as hamming, which some of her colleagues are obliged to do to fit the Bunbury premise. Niall Buggy also delivers a charming cameo, playing the drunken actor playing the usually sober Canon Chasuble.
The normally younger generation are led on the masculine side by Nigel Havers as Algernon Moncrieff and Martin Jarvis playing Jack Worthing (as well as Bunbury's resident director), while their feminine companions Gwendolyn and Cecily are portrayed respectively by Cherie Lunghi and Christine Kavanagh.
This novel version of a classic, which has delighted the populace since its debut in 1895, is likely to cause considerable debate and possibly consternation as visitors argue the merits of a framing device that is never taken even close to its logical conclusion.
Ultimately, regardless of the modern embellishments, the attractions of this witty 2½ hours lie in Oscar Wilde's clever plotting and timeless aphorisms. They will undoubtedly delight yet another generation of theatregoers and should, combined with such a popular cast, mean a successful run for this production.
Reviewer: Philip Fisher