The Inheritance
Matthew Lopez
Young Vic Theatre
Noël Coward Theatre
–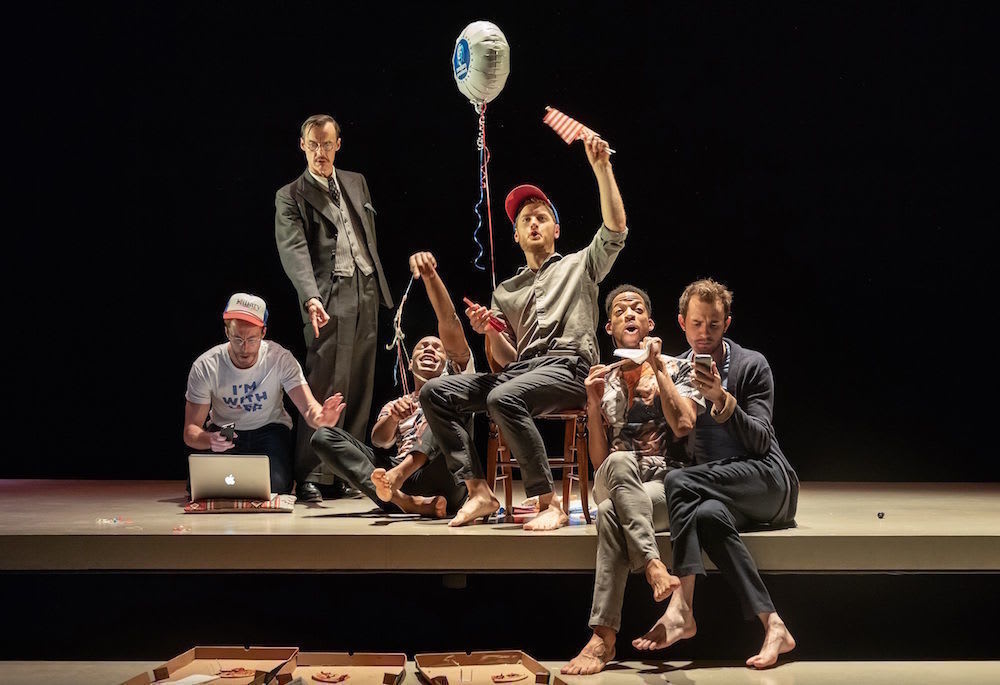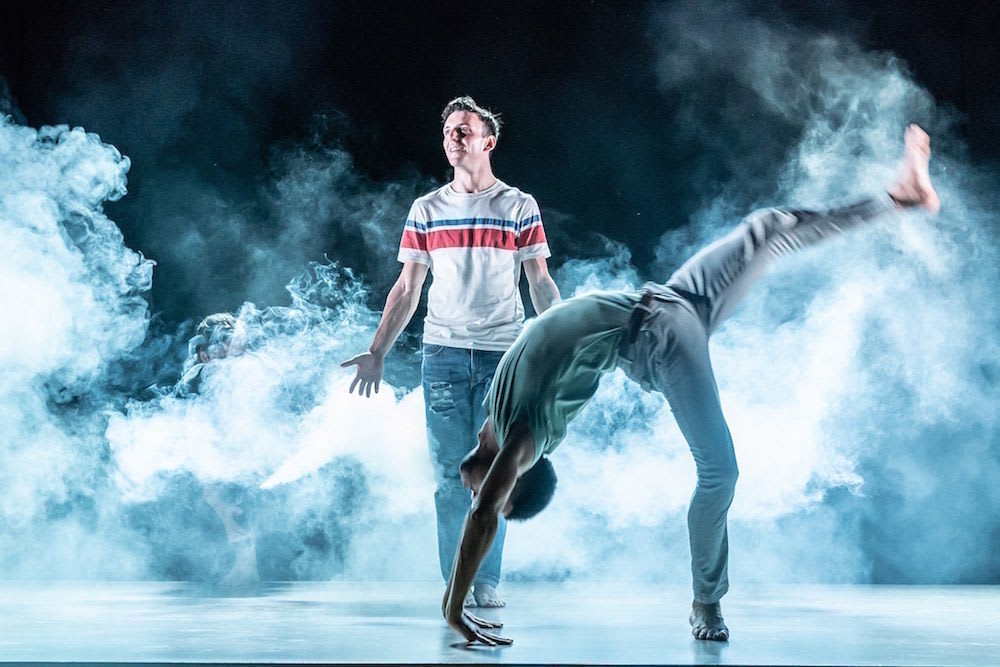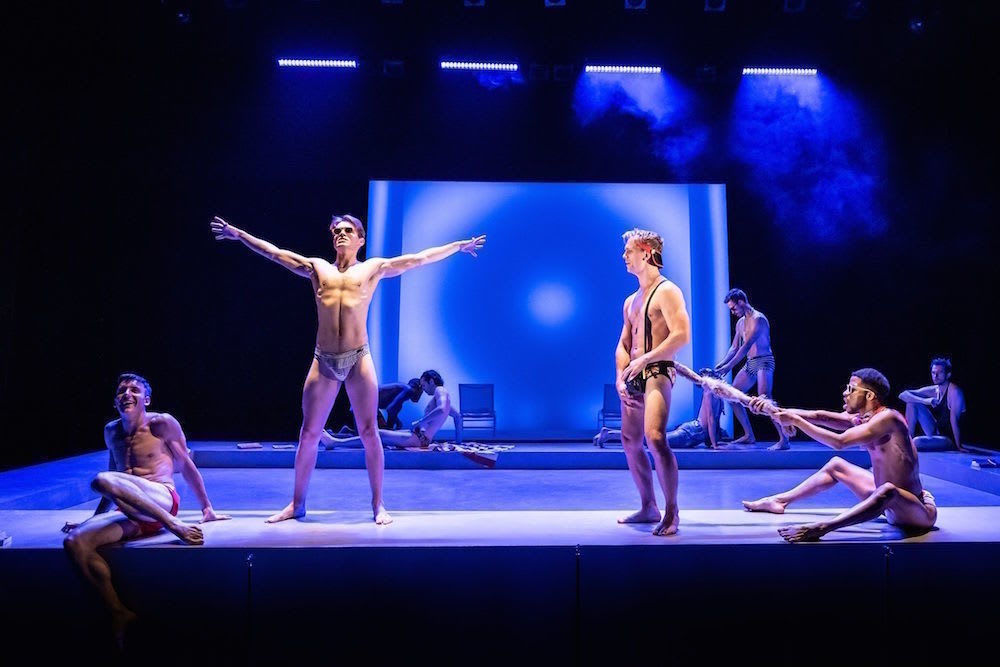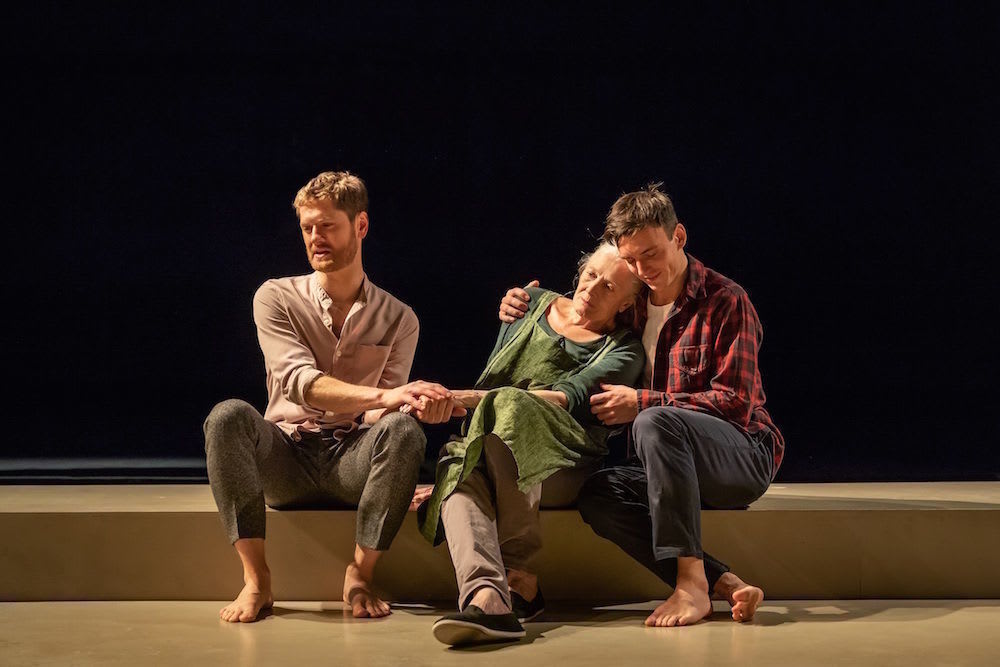 "Only connect"—and how Matthew Lopez's epic two-part stage play, The Inheritance, connects on red carpet press day at the Noël Coward Theatre! I am uplifted and transported in community with those on the stage and in the auditorium. Gasps, whoops, explosive chuckles and spontaneous applause behind me and all around me...
Theatre's fourth wall breached by exceptional acting, beautifully choreographed (balletic sex…) direction that touches the heart and the intellect from Stephen Daldry, not to mention Bob Crowley's minimalist yet impactful design, and a standing ovation that the cast thoroughly deserves at the end of their marathon seven-hour day.
Such empathy, warmth and engagement, zinging lines, poignancy, wit and laughter through tears, isn't this what theatre and the arts in general are all about, connection?
E M Forster's epigraph to his 1910 novel, Howards End, certainly worked for the fifteen-year-old gay Puerto Rican boy 'in a small town in the Florida Panhandle'. Some reach…
Lopez first knew Howards End from the 1992 film, and its talismanic humanity blew him away. The idea of a closeted man from 1910 being able to speak of the love that dare not speak its name to a boy 82 years later made him who he is today, he says in his programme notes.
In grateful reaction to the book, Lopez has written a baggy epic with so many threads and issues, both political and personal, that several viewings could be rewarding. You do not have to see both parts on a single day unless you like bingeing on box sets. You can spread the treat over a couple of days.
A meditation on the book, a reflection of his own life, Lopez takes in gay history, the AIDS plague of the 1980s, Trump's unlikely victory and what that means for liberal erudite New York—and this ten-strong bunch of creative writing mates certainly are that.
Seated like disciples around a wide platform that lowers to a sunken floor or raises to a Japanese height table, they have pads and laptops at the ready—how does one write a story, what elements must be in play, what hooks the reader? (I had to laugh when later in the play a character flicks to the end of a book—he only wants to know the end.) How does one acquire cultural references? What is art?
Who better to ask than Morgan (E M Forster's middle name) in this superlative piece of inter- and meta-textuality? He comes amongst them to challenge and spur them on. The past is never past. And the future is already present.
The group of men seed, plant, and grow overlapping stories, some untrue but what is truth, stories within stories, of undying love, of unrequited love, of hard core sex, ambition, of betrayal and rivalry, of sickness, compassion and cure.
Romantic, erotic, funny, sensual, sentimental stories unfold slowly over episodic chapters, through interwoven generational backstories. "To fall in love is to make an appointment with heartbreak"—Eric and Toby's story.
Constant Eric (laurels to Kyle Soller the pivot and mainstay of the plot) loves narcissist Toby. Adam (Samuel H Levine doubling as poor rent boy Leo in the blink of an eye) uses playwright Toby (Andrew Burnap terrific) to become a successful actor then ditches him.
Gentle Walter (Paul Hilton doubling him and Morgan) and pragmatic Henry (John Benjamin Hickey), an older gay couple, have an impact on Eric's life. Does Henry see something of Walter in Eric?
If you know the book, or the film, you'll enjoy noticing how cleverly Lopez weaves in elements from it, the umbrella that is left behind, the unlikely proposal of marriage by Henry Wilcox to Eric (the Margaret Schlegel alter ego).
Cultured Democrat Eric versus billionaire Trump-donating Republican Henry. Can their sexless marriage survive the American Immune Deficiency Syndrome virus?
Henry and his venal sons do Eric out of his inheritance, the country house Walter leaves to him, the house where Walter tended the hundreds of dying men in the eighties away from the city, the house (spoiler alert) Eric gets in the end and continues to use as a sanctuary for his tribe.
The only woman in the play is old Margaret, played by Vanessa Redgrave (a link with the past and a link to the film) in a moving cameo, a woman who denied her gay son but came to help Walter, and is here for Eric. Does Hollywood beckon, I wonder?
The other inheritance is the inheritance from those that had gone before (Harvey Milk and Stonewall) and cleared the way for a more open life for the LGBT+ community: Forster never came out of the closet, his book Maurice was published posthumously. Progress must not be stymied, but we are not living in sympathetic times.
Daldry's pacy, racy production is transformative as the best theatre can be; Cowley's tree of life, the cherry tree in all its seasons vivid in its light box reminds me a little of his Winter's Tale set for the Royal Ballet; the ensemble casts a lasting spell.
Hedonistic life, clichéd screaming, cartwheeling queens happy to be out and camp, loveless club gang bangs, and stable gay marriages, all are portrayed in their multiple universal varieties by a splendid American-British cast playing many roles across that spectrum.
The vicissitudes of life, l'éducation sentimentale, subliminal tableaux (notice who are the shoeless and the shod, and why), The Inheritance is a must-see cri de coeur. Why do we tell stories? To understand ourselves. Only connect.
Reviewer: Vera Liber