The Winter's Tale
Choreography Christopher Wheeldon, music Joby Talbot
Royal Ballet
Royal Opera House
–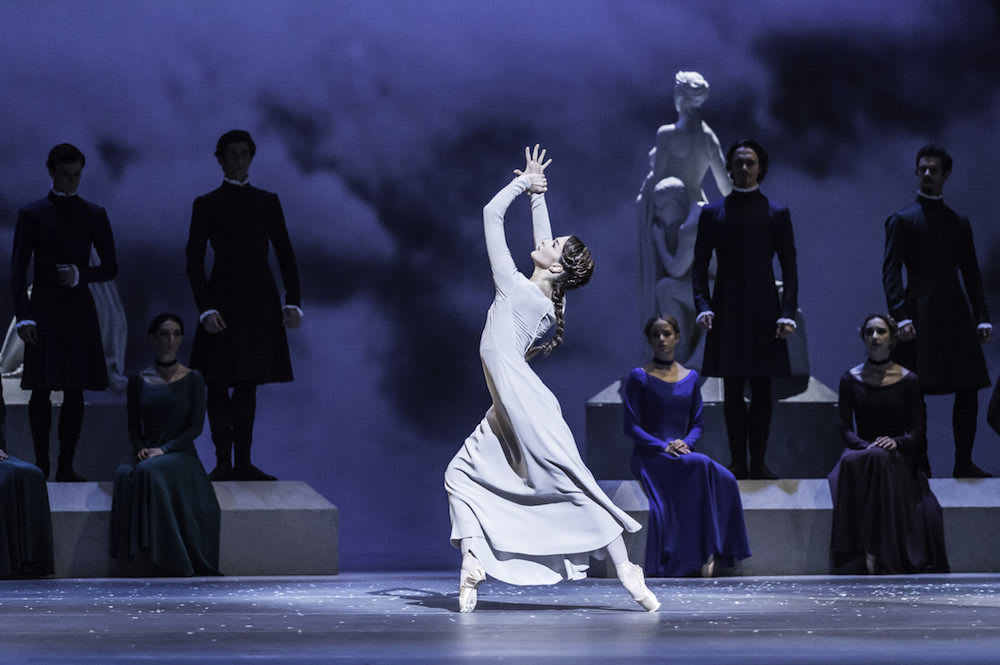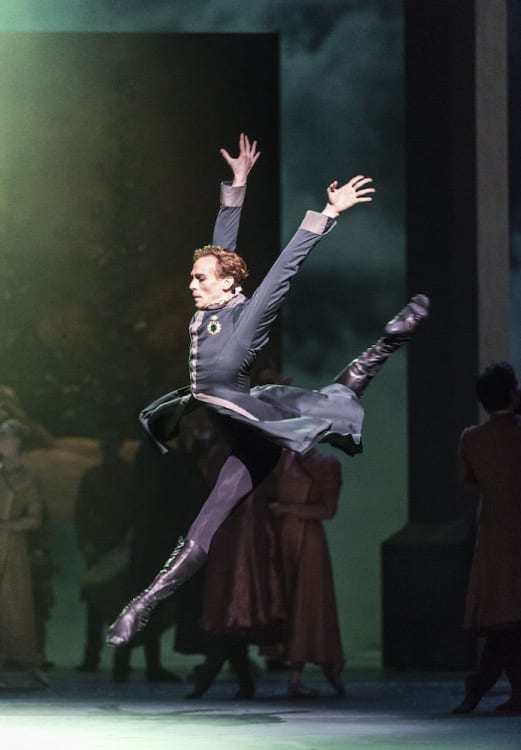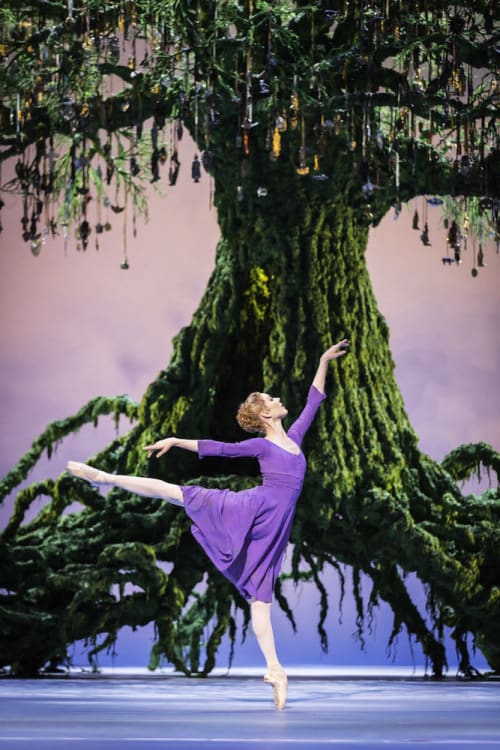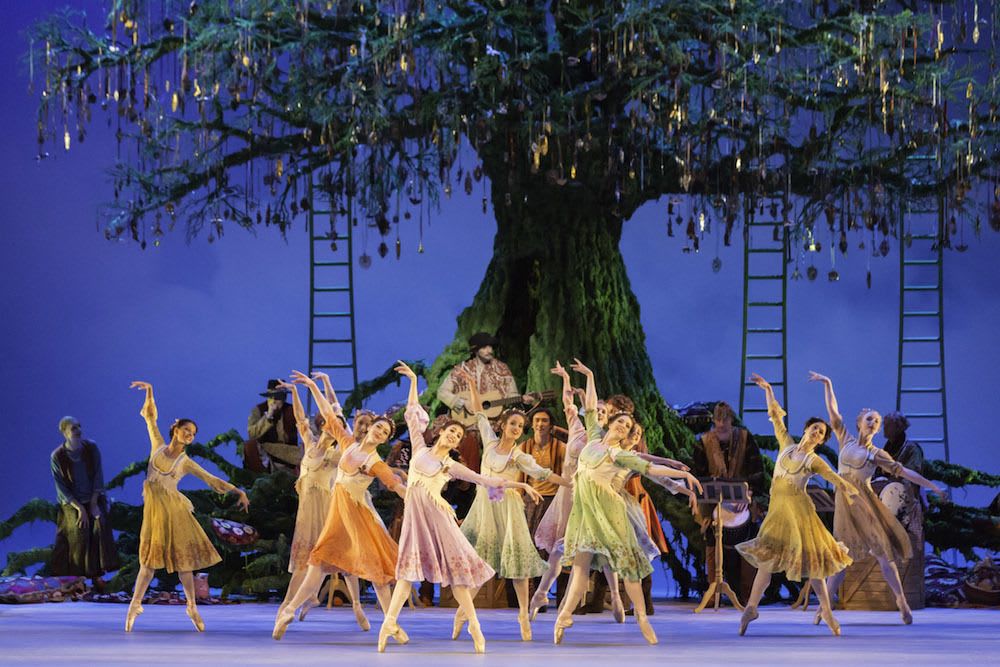 Almost two years to the day since its première, Christopher Wheeldon's The Winter's Tale returns to the Royal Opera House in good time to join in the 400th anniversary of Shakespeare's death this month.
The first Royal Ballet three-act adaptation of a Shakespeare play since Kenneth MacMillan's 1965 Romeo and Juliet, it may not be MacMillan nor Prokofiev but it'll do nicely. Wheeldon and his composer and scenario collaborator Joby Talbot have pulled off a goodly version with careful consideration, considerable detail and restrained panache.
Like Giselle, it is a play of two halves, of light and dark. Like Sleeping Beauty, time is of the essence. A moral fable, an allegory of love lost and found, of jealousy, patience, and reconciliation and redemption—how does one portray jealousy in dance without resorting to melodramatic screen acting—though I suspect Wheeldon rather likes that: at times I think I see the influence of Michael Powell and Emeric Pressburger films.
Wheeldon turns to dramatic actor dancer Edward Watson, a memorably demented Prince Rudolph in MacMillan's Mayerling, and a contortionist Gregor Samsa in Arthur Pita's Metamorphosis. Fingers curling, body tight and twisted like Richard III, frantic frenzied leaps, his inner deranged state represented in fleeting tableaux of his wife consorting with his best friend Polixenes, lighting (Natasha Katz) and filmic mood music underlining his turbulent mental condition.
There's a wonderful moment when Wheeldon pinpoints the exact second when the green-eyed monster enters Leontes' brain, the splinter his soul: one can almost see the paranoid thought travel from his hand on his wife's pregnant stomach to his mind's eye—the baby is not mine but his!
His foil is Lauren Cuthbertson, who brings a serene beauty to innocent Hermione, and Wheeldon gives her eloquent supplicant moves, spiraling arabesques and beseeching arms, undeserving of maltreatment.
A bearded Federico Bonelli as Leontes' suspected childhood friend has little to do till he mirrors Leontes' unreasonable rage when his son runs off with shepherd's daughter, Perdita. Tyrannical men bookending the story…
Leontes' pathological jealousy sees his young son Mamillius (well-acted by Joe Parker) die of a broken heart, his wife collapse and 'die', and his (animatronic) baby daughter named Perdita left on the seashore of Bohemia by Antigonus on the orders of his king Leontes.
Antigonus may be eaten by a (polar!) bear (a billowing silk sail—design by Basil Twist—that rises from the sea storm which also sinks the tossing boat—Le Corsaire anyone?—projection design by Daniel Brodie), but Perdita falls into good hands, which gives Wheeldon and his team (the same as for his Alice's Adventures in Wonderland) the opportunity to go to town on representing Bohemia in every sense of the word.
Bob Crowley (beautiful sets though lots of scene shifting especially of marble statuary) has a giant verdant tree centre stage hung with lockets and trinkets—a tree, that possibly contains not just his trade but also the lawless free spirit of excised Autolycus. In its visible roots lies Steven McRae's Florizel, Polixenes' son, watching Perdita sweetly dance—reminding me of his Oberon in Frederick Ashton's The Dream.
What a lovely pair McRae and Sarah Lamb make, so well matched, entwined in love, wraparound lifts and tender kisses, he all boyish inexhaustible fire, fast footwork and energy, she light and pliant in his arms, quiet and demure, her mother's daughter.
The excellent Gary Avis is far too young for the old shepherd, Perdita's adoptive father, whilst Valentino Zucchetti his comic son is full of the joys of spring and Beatrix Stix-Brunell's delightful shepherdess. Ensemble country dances—with travelling musicians on stage and a wonderful solo pipe player—echo folk dances from somewhere in the Balkan region in a mélange of faux folk melodies.
And the costumes are a riot of vibrant colour. It's almost a relief to go back to the cold gloomy wintry Sicilian court of marble statues and tall angular arches—Caspar David Friedrich's paintings signaling the pervading gothic romanticism of the place.
A remorseful childlike recovering Leontes is dependent—his head in her hands—on Paulina (a commanding Zinaida Yanowsky), head of Hermione's household, and she in her Puritan dress makes him pay for his past sins. You can almost hear the wind blowing through the empty palace. But as in all fairy tales all's well that ends well.
Perdita is recognized by her mother's emerald round her neck; Polixenes and Leontes are reconciled; their children marry; Hermione is brought back to miraculous life. But a price has to be paid for all this. Mamillius cannot be restored. And Paulina in this version without Camillo is left solitary without the reward of a second husband for all her stalwart work. Poor Paulina, her husband eaten by a bear...
The storyline is easy to follow, colour coding helping to establish relationships: cold green spectrum for Leontes, regal purple and white for Hermione and her daughter Perdita, warm reds for Polixenes and Florizel. I can't fault the intelligent fresh-eyed interpretation, yet it does not move me as much as perhaps it should, though it does improve on many stage productions—I've seen some dire ones in my time.
A 'problem' play that, apparently, former National Theatre artistic director Nicholas Hytner perceptively suggested to Wheeldon for a ballet. How right he was. This is obviously the year of Shakespeare's penultimate play: Kenneth Branagh's company has recently staged it, it is playing at the Globe's Sam Wanamaker Playhouse and Cheek by Jowl has been touring its version in Europe.
Reviewer: Vera Liber