The Lodger
Robert Holman
The Coronet Theatre
–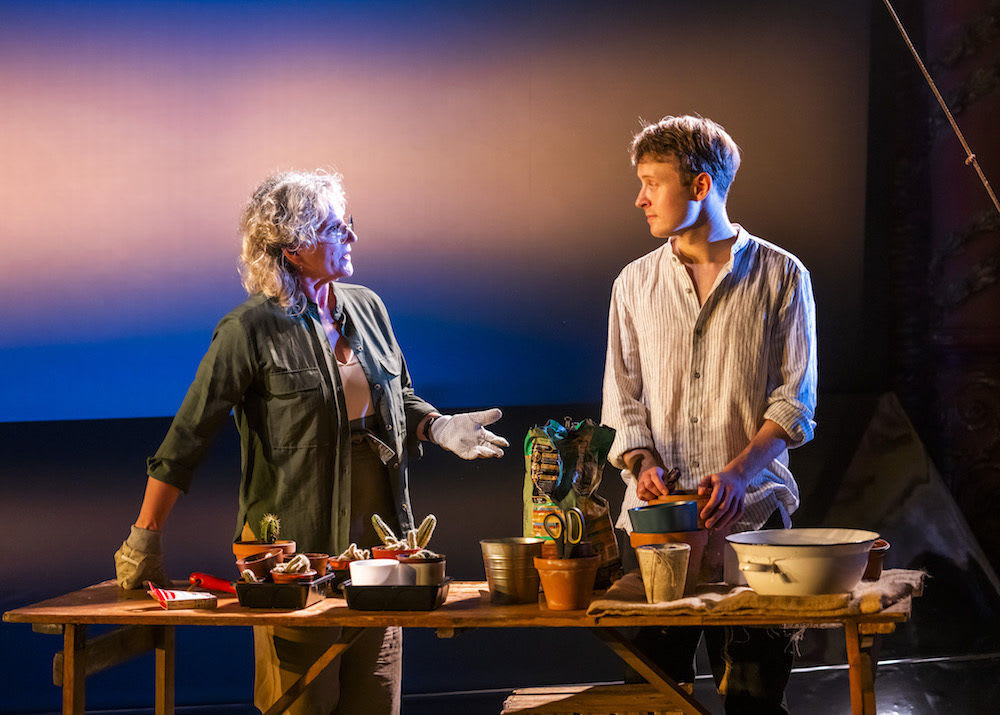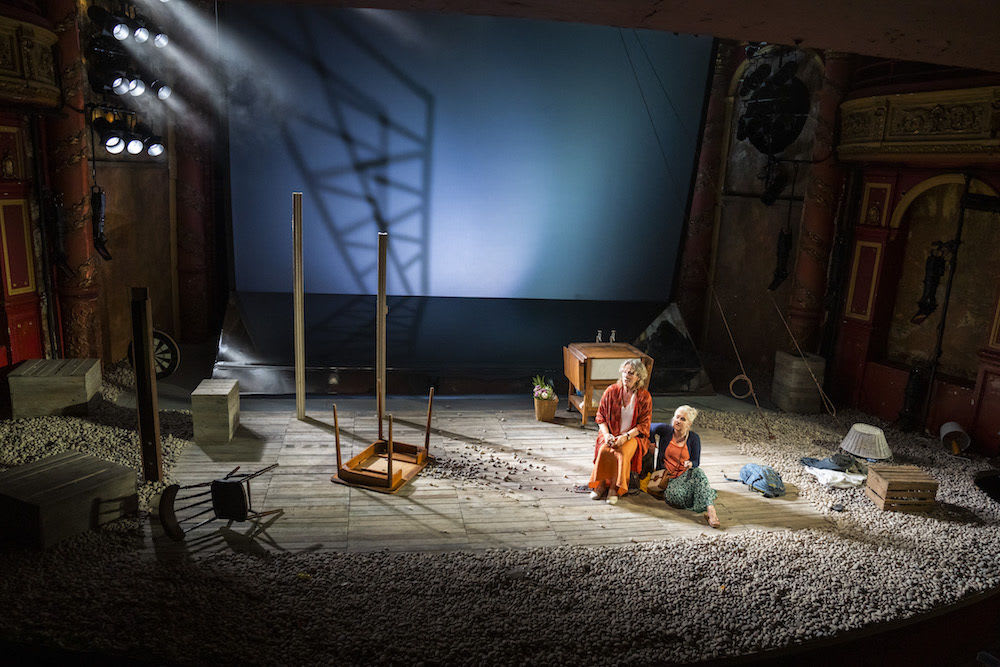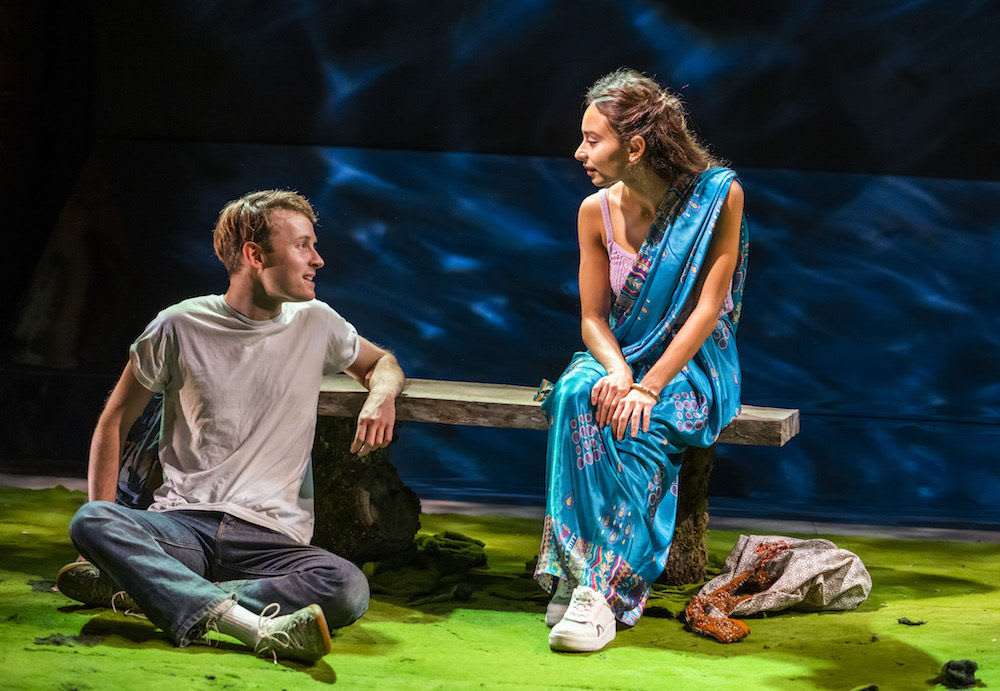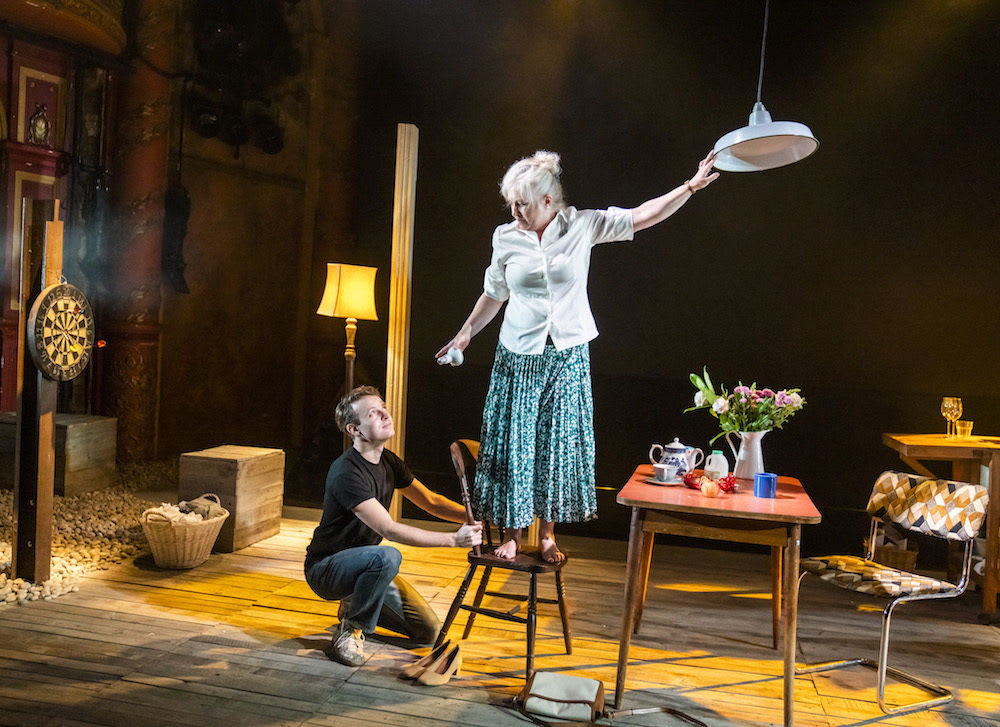 Press night was a damp squib rescued by director Geraldine Alexander reading the suddenly indisposed Sylvestra Le Touzel's role (Dolly) from the script and unflinching performances from the rest of the cast, especially Penny Downie (Esther). I would have written a review about vulnerability, real life intruding on the fragile fictitious, had a replacement press night not been hastily arranged five days later, which I couldn't make.
So, why have I come back twelve days later for more—to a sparsely filled theatre—though The Lodger's flaws were as obvious then as now? Because I'm a sucker for Chekhovian subtext, and 'Tennessee Williams' inscrutable poetics which Robert Holman's text has in abundance. And Maeterlinck's symbolism: Chekhov when asked said his favourite play was Maeterlinck's Les Aveugles. Need I say more?
And what do they write about if not love in all its fractured forms. Familial love, parental love, unrequited love, frustrated love, love undone by fate and more... Holman believes in the goodness of people, so the lies and long-held secrets uncovered are not as damaging as they might be—reconciliation is possible and time heals. Tell that to any estranged family.
Two sisters, very different, one a grammar school girl, who got away from stifling middle class life in Harrogate, the abrasive other marrying a man who betrayed her on the eve of their wedding with her sister. Forty-six years later, she has left this womaniser—their mother has died and duty done she has arrived in London's Little Venice where her writer and academic single sister lives with young lodger Jude. Recriminations abound.
Why 'The Lodger' if the tale is about the sisters confessing to painful truths? He seems peripheral at first, diffident, guarded, gentle, but deeply scarred as a child by his heroin addict of a mother. He apparently turned up at Esther's aged twelve and made himself at home. She doesn't question what he does, selling drugs or not along the canal. She gives him space and simply loves him. As the child Oliver she gave away at birth or as the man she never had? A family of sorts, much stronger than blood.
Childless Dolly (with her many dolls) would have loved to care for Oliver, wash his clothes. Except it turns out he was her husband's (that one night stand)—now that would have been a different play. And there's the rub: there are several plays jostling for space in The Lodger. And can we believe anything Esther says—she says she lives in her imagination? What is truth? Who is the lodger in her mind?
Is life the fiction we make of it, writing and rewriting it as we go along? "The truth only works if everybody tells it. Nobody does." That seems the complicated crux of the play. People are unfathomable, sometimes even to themselves... yet again, professor Anil Seth's book on the world and the self seems apposite—reality is a construct and our perception of it is a "controlled hallucination".
Is Jude (Matthew Tennyson) a stand-in for Nina in The Seagull? Tennyson was a wan Konstantin in the Regent's Park production. Is he Trigorin who makes notes in his little book for his stories? Oh, yes, didn't I say, Jude has secretly and quietly become a writer, with a play on at the Royal Court and in New York—just like that? The play he has written is about meeting his hippy grandfather who smokes weed and lives by a lake (Seagull?) in Norway.
And what a coincidence, he goes to Norway to find the reclusive old man (he'd met the Beatles in India) and meets a girl by the lake with whom he falls in love. Moreover, Anila (Iniki Mariano), this beautiful Anglo-Indian girl, turns out to be his cousin on his grandfather's side. Clever girl, highly educated (he is not), doesn't want to be an engineer or mathematician but a farmer… Is this the wishful play he has written and had staged? But what imitates what: life art or art life? Anila says "in a thousand years time…" (more Chekhovian rubric) she doesn't want to be like her dutiful mother.
Well, she won't get the chance. In the final scene, Jude returns to London alone, after two years away (Esther has been counting the days), to report Anila has died of a heart attack. And finally, he is able to tell Esther he loves her, having been through the fire of love and loss. Does one have to feel it on the skin to be able to empathise with others? They quietly dance together amongst her cacti, whilst a much softer Dolly plants an oak sapling.
I've missed out the scene at Esther's cottage in Dungeness, where there is more talk and more revelations on Richard Kent's beautiful set—lots of crunchy pebbles and flotsam on the beach—a message in a bottle from Canada, a Rubik's cube, shells. And a marvellous backcloth of pylon shadows against a blue sky.
Elegiac at times, far-fetched and slippery as an eel at others, though it needs some tightening and reworking (there are longueurs)—I notice some lines have been excised already, gauche lines from Jude to Anila a young lad next to me found very funny—it stays in the mind, mainly because of the fine acting and some lines that sing amongst the stilted awkward clichés.
Reviewer: Vera Liber