The Long Walk Back
Dougie Blaxland
Roughhouse Theatre
Greenwich Theatre
–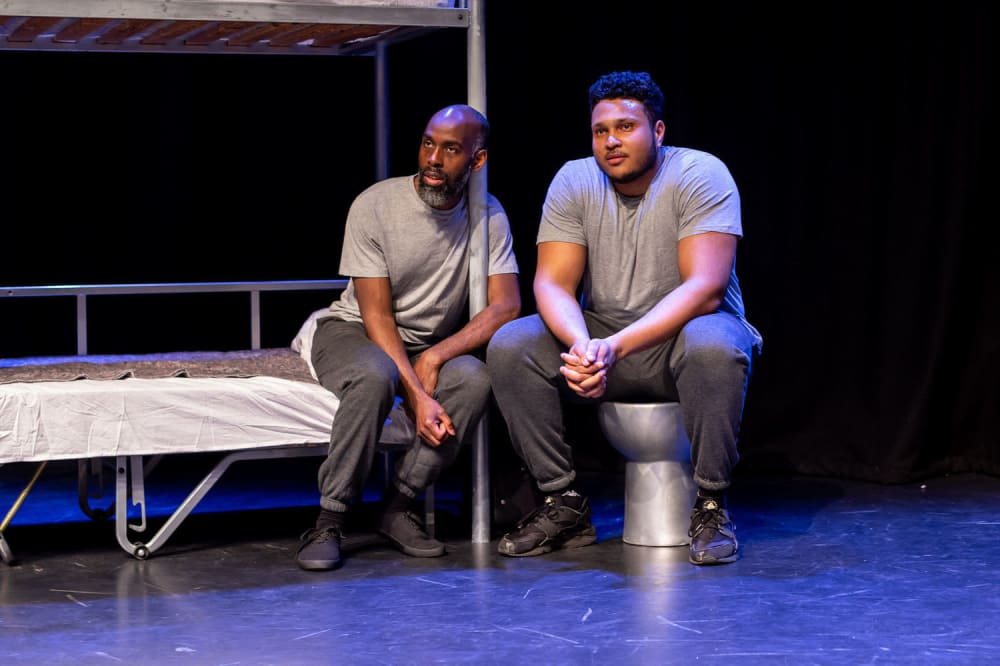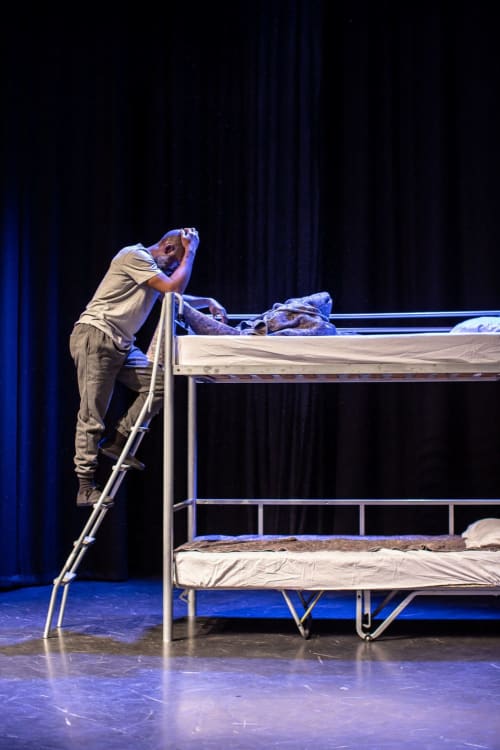 Dougie Blaxland is the nom de plume for Jim Graham Brown, who first came into the public eye as a cricketing all-rounder playing for Kent and Derbyshire. He has made good use of his experience and connections, first writing a touching biography of the late Colin Milburn, When the Eye Has Gone, and now turning his attention to an equally troubled character, Chris Lewis.
This is not a mere cricketing biography, The Long Walk Back is a deeply insightful character study that attempts to understand the psychology of a man who has reached the heights and plumbed the depths of life in a way that few others can match.
In his pomp, Chris Lewis was a star cricketer, fêted by the media and also promoted as a source of inspiration for the immigrant community, having been born in Guyana before coming to England at the age of 10.
Lewis was different from many of his peers in that, perhaps deliberately or perhaps not, he had a knack for causing trouble and got a reputation for being lazy. There is a hint that while some of these issues might have been self-generated, the cricketing community in the 1990s might also have been inherently racist.
While Lewis was undoubtedly something of a rebel who did not respect authority as much as it would have liked, he also suffered misfortunes that would not be replicated today.
Having retired from cricket, the all-rounder was brought back into the Surrey team for a swansong at the age of 40 under a contract that paid by the match but prohibited him from working elsewhere, even when his services were not required and he was receiving no fee.
That was a contributory factor to what came next, although the ability to buy up half of the stock of a clothes shop in a single visit or purchase of a £40,000 car on a whim then using it as a personal, political weapon was disastrous for the bank balance, even for somebody who got well-paid when the going was good.
The upshot was that in his early 40s, the former cricketer had no money, no qualifications and no prospects.
While few viewers will approve his next career move, it is perhaps understandable that when somebody offered Lewis the opportunity to make £50,000 for a few hours' work and a trip to the Caribbean, a man who was used to taking risks on the cricket field extended that philosophy to his life.
The media had a field day on discovering that a former test cricketer had been caught attempting to smuggle large quantities of cocaine into the United Kingdom. Readers will have had little sympathy when, having belligerently refused to plead guilty in what appears to have been open and shut case, he was condemned to 13 years in prison.
Strangely, after some tough times in the early days, Lewis became a model prisoner, doing the courses, behaving impeccably and obtaining release after half of his allotted sentence.
Dougie Blaxland has written a somewhat impressionistic but wholly convincing portrait delivered by two fine actors, Martin Edwards as Lewis often battling against a collection of characters played by Scott Bayliss, including a cellmate who is practically the cricketer's conscience or inner voice.
Under Shane Morgan's tight direction, with an evocative soundscape composed by Owen Morgan, this is a rewarding evening that delivers an important message about the consequences of crime, topped off at each performance by a remarkably frank Q&A between Shane Morgan and Chris Lewis himself.
Reviewer: Philip Fisher