The Lovely Bones
Alice Sebold, adapted for the stage by Bryony Lavery
Northern Stage, Birmingham Repertory Theatre and Royal & Derngate co-production in association with Liverpool Everyman & Playhouse
Northern Stage, Newcastle
–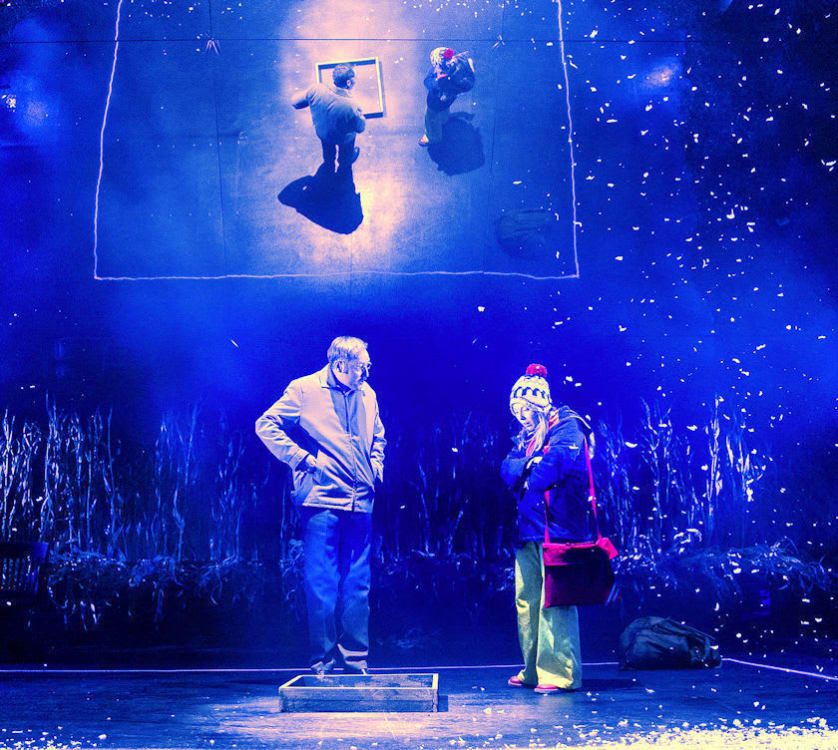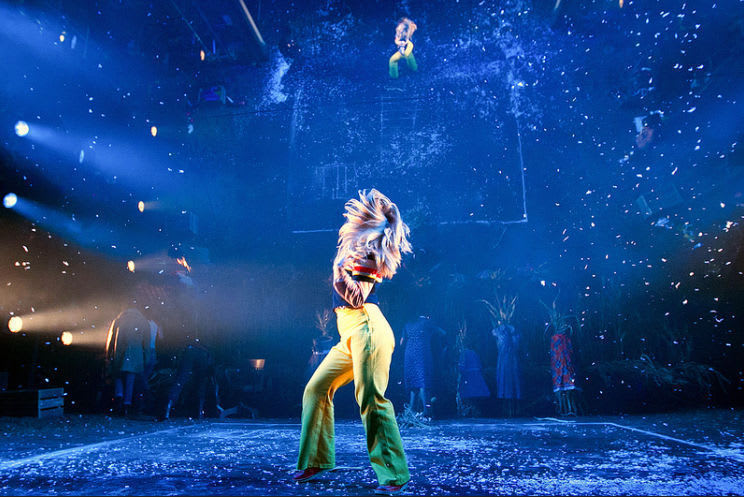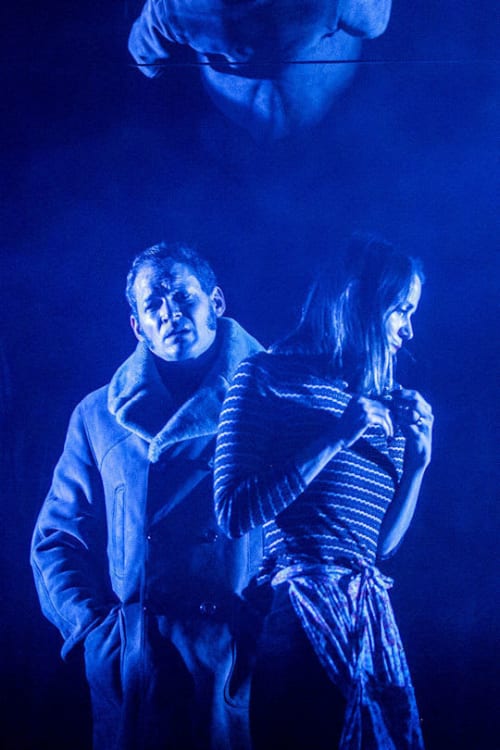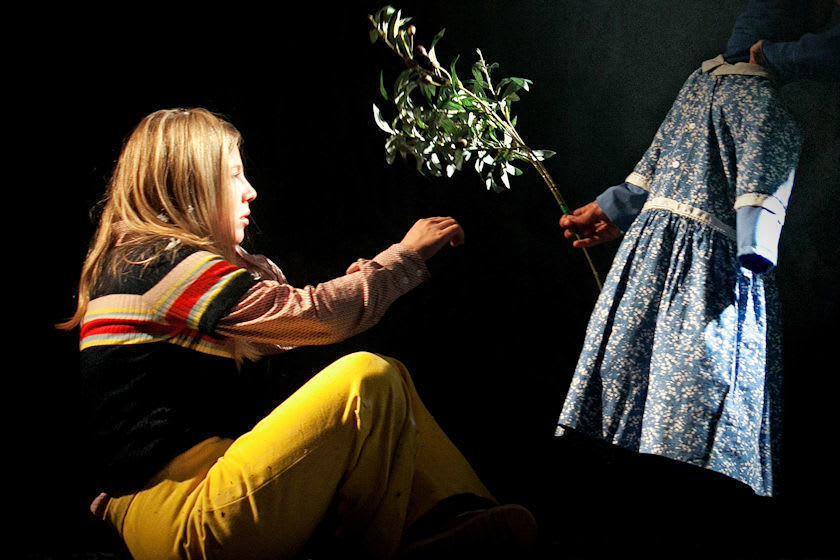 Sometimes life is really good to theatre reviewers. On Wednesday last week I saw a beautifully performed mid-scale production of Jim Cartwright's Two at Durham's Gala Theatre; on Friday I saw an equally excellent, engaging and entertaining small-scale production, Cap-a-Pie's The Important Man at Newcastle's Alphabetti; last night—exactly seven days after the first—the hat-trick was complete as I saw an absolutely thrilling, moving and, yet again, beautifully performed this time large-scale show, The Lovely Bones.
I have not read the book, nor did I see the film, so all I knew about the piece came from vague memories of things friends said about book or film and the marketing materials from the producers whose enthusiastic endorsement of the piece (any piece!) tends to provoke the "well, they would say that, wouldn't they?" reaction.
So I came to Northern Stage with no preconceptions or prejudgements whatsoever and I was, quite frankly, bowled over.
14-year-old Susie Salmon is raped and murdered on her way home from school by a neighbour who dismembers her body and hides it in an old safe which he dumps in a sinkhole. Somehow he misses an elbow which is found by a dog and this changes a missing juvenile search to a murder hunt. In the following years, her family and friends have to accept and learn how to come to terms with her death. Their world is shattered and when they put it together again—as far as it is possible to do so—it has changed irrevocably.
What distinguishes The Lovely Bones from other similar stories is Alice Sebold's inspired decision to have Susie, in her own private heaven, a spectator, watching those she loves, trying to communicate with them and, of course, attempting to come to terms with her own death and mourn for all the things she has missed by not being allowed to grow up.
Two things stand out for me in a production in which it is difficult, if not impossible, to find anything to fault: the staging and the outstanding performance from Charlotte Beaumont, who plays Susie.
She is every inch the teenage girl put in a situation which she doesn't understand and her dawning realisation of what has happened and its effects, both on her and on all the people in her world, is both sad and endearing, for there is hope and a certain happiness in the fact that, even after death, she can still mature and move on.
But how do you represent heaven and earth? Should they be separated, one above the other? Director Melly Still and designer Ana Inès Jabares-Pita meld the two in a very clever and very effective way. As Susie lies on the stage, emerging into consciousness after her murder, Franny, who when living was a social worker and who now is tasked with welcoming the newly dead, paints a large rectangle covering about two-thirds of the stage. This is Susie's personal heaven; she cannot go beyond its borders. However other people can pass through it at will.
And this is the clever bit: huge mirrors, the depth and width of the stage, are set at an angle of about 45 degrees from the back wall, reflecting the stage action and we very soon learn to accept that Susie's reflection is her in her heaven and everything else that is on the stage is the world she has left. It's a brilliant design concept, and it works so well.
Some of the cast multi-role (and what a splendid cast it is); there is good use of puppetry; there is music both live and recorded; powerful special effects are used just enough to make an impact without overstaying their welcome; and there are subtleties of pace and dynamic which move the audience almost without them realising it. I was particularly impressed…
No! I mustn't go into too much detail (that would be a spoiler) but I was moved by the effect of actor Natasha Cottriall, who plays Susie's misfit, poet friend Ruth, playing guitar and singing Joni Mitchell's "Both Sides Now", first acoustically but gradually miked, swelling emotionally as well as actually. A small thing, but it brings a tear to the eye.
What a show!—and what an exceptional seven-day period.
The Lovely Bones transfers to Birmingham Rep from 30 October to 10 November and then to the New Wolsey Theatre, Ipswich from 13 to 17 November.
Reviewer: Peter Lathan