The Magistrate
Arthur Wing Pinero
Olivier Theatre (National)
–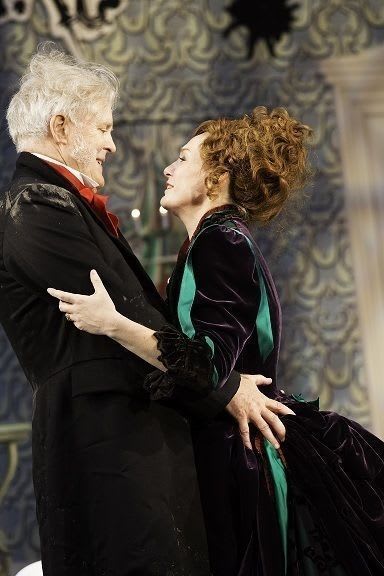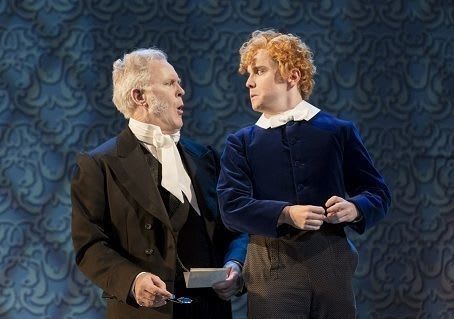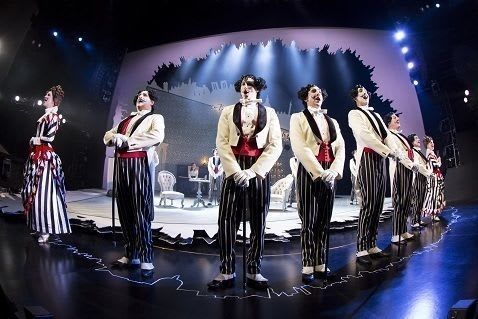 It is amazing what the National can achieve when it throws all of its ample resources at a show. There is a sneaking suspicion that while The Magistrate is a workable and likeable farce, it is not that special a work from Arthur Wing Pinero, who is now probably best known for his backstage exposé, Trelawny of the 'Wells'.
In Timothy Sheader's delightful revival, the evening becomes one to cherish, helped by production qualities and performances that are as good as one could hope to see.
The opening sets the tone, as Katrina Lindsay's lavish set invokes the spirit of London c.1885. The impression is helped by the first of a stream of witty entr'acte songs delivered in true Gilbert and Sullivan style and spirit though the music is actually by Richard Sisson and the lyrics the venerable Richard Stilgoe.
The main actors and set look as stylised as the team of singing and dancing dandies, with hairstyles both male and female that are beyond belief but fit the desired milieu of a story that is totally absurd.
It pivots around the problems of an affluent Victorian family whose patriarch Aeneas Posket, impeccably played by John Lithgow, is the upstanding lawmaker of the title.
National favourite Nancy Carroll takes the role of his beautiful young wife Agatha, who turns out to be just as beautiful but not quite as young as she purports to be. This leads to problems for her son Joshua McGuire's Cis, a randy lad of 14 going on 19, the actor who did so well in Posh consolidating the good impression that he made on that occasion by generating many of the evening's best laughs.
One night of farcical disaster in a hotel that is not quite respectable, unusually occurring before the interval, leads to untold problems as the trio plus Agatha's sister (Christina Cole) and a couple of military types (Jonathan Coy at his comic best and Nicholas Burns) get embroiled in illegalities and mutual embarrassments.
This leads to a barely credible scene in court, when it seems impossible that everybody can save face, followed by the obligatory happy ending with love and marriage beckoning for most of those that are not already hitched.
American stage and screen star Lithgow excels, never letting his accent falter and peaking both in a wonderful solo tour de force recounting the events of this horrific night, followed by a marital slanging match with Miss Carroll that both partners know they will regret but cannot resist.
The plotting ensures much laughter, helped by some good visual gags courtesy of Mr Sheader, who has clearly found a play that perfectly suits his talents.
The 2¾ hour production benefits from every facet of the Olivier's extensive stage machinery, spectacularly inappropriate costumes and great acting all round, so that even Christopher Logan as Isidore a French waiter is unforgettable.
The Magistrate may not represent high culture but is perfect seasonal fare and should be yet another sure-fire hit for the National.
For those that can't get tickets or live far from London, The Magistrate will be broadcast live in UK cinemas and also world-wide on 17 January 2013.
Reviewer: Philip Fisher