Posh
Laura Wade
Royal Court Theatre
Duke of York's Theatre
–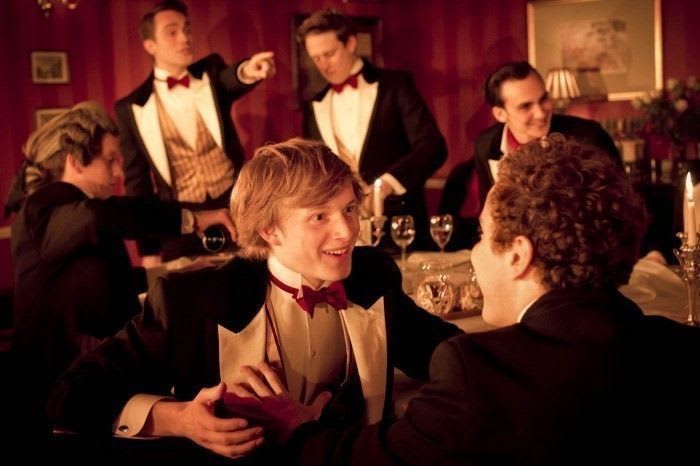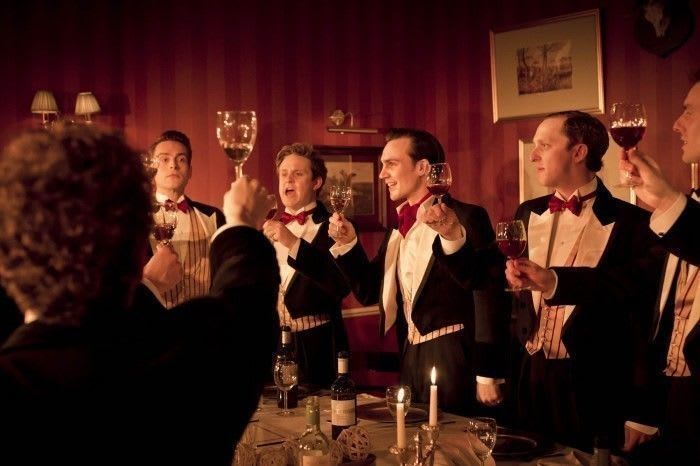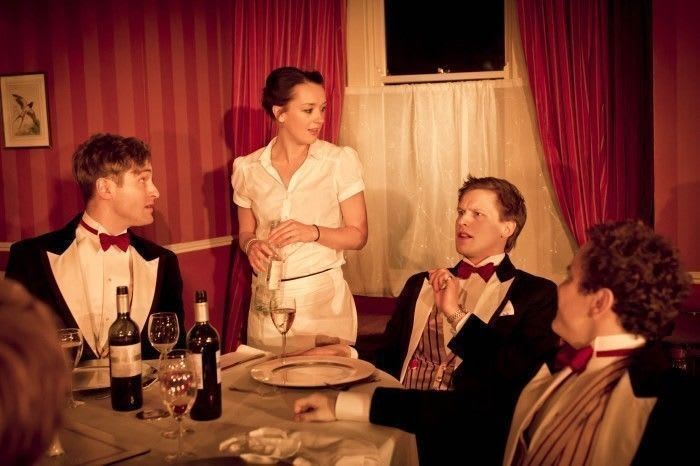 The West End version of Laura Wade's Royal Court hit from two years ago is a significant improvement on the original thanks to a necessarily updated script and a rather sharper focus.
Two years is a long time in politics, which is the underlying target of this satire. When Miss Wade's portrait of The Riot Club first appeared, the nation was on tenterhooks waiting to learn whether Gordon Brown's Labour administration would be re-elected or the Conservatives take office. No one guessed that the answer would be somewhere in between.
Posh is a riot, giving us a chance to see not so much how the other half lives as the other one-millionth. While the fact could not be stated explicitly, it was generally understood that the group of upper class louts, rather like upmarket football hooligans on a binge, were closely modelled on that esteemed Oxford University institution, The Bullingdon Club.
The reason that this is significant is that club's past membership which included, amongst other representatives of the great and the good, the current Prime Minister, Chancellor of the Exchequer and Mayor of London.
After an enforced lay-off following a destructive night out that went too far even for these rich kids to buy off, we meet ten boisterous toffs at a gastropub outside Oxford where they are about to embark on a ritualised party filled with drunken debauchery and conspicuous consumption (not to mention evacuation).
This is depicted with disgusting accuracy and, as with any alcoholically-fuelled celebration, can become a little tedious for outsiders that have not tucked away a couple of pints or wee drams ahead of time.
While the excesses can pall, Posh is usually most watchable when these future captains of industry and politics set out their tipsy, old school Tory manifestos about how life should operate in the 21st-century.
Much of the acting from a generally young cast is pretty memorable with Leo Bill excelling as his character Alistair pompously declaims his views about how the upper classes should stand proud and not even consider bowing to the pressures of democracy.
The play's strongest moments though come when patronised outsiders prove that they are as worthy and honourable as these Masters of the Universe. In turn, Steffan Rhodri who is perfectly cast as the landlord Chris, Jessica Ransom playing his daughter Rachel and Charlotte Lucas as an unexpectedly eloquent "prosser" show the viewing classes that there is more to life today (if not success on the football field) than unlimited amounts of money.
All leads towards a really depressing final scene in which it becomes clear that cash is still king.
Lyndsey Turner's lively revival features most of the original cast with Max Bennett and Joshua McGuire joining Bill in really catching the eye during a 2¾ hour production that is pepped up by a series of beat-boxed a capella songs.
Posh is the herald for an expanding season of West End transfers from the Court that will also see two other highly rated shows, April de Angelis's Jumpy and Constellations by Nick Payne following Posh to the Duke of York's.
Reviewer: Philip Fisher