The Merry Wives of Windsor
William Shakespeare
Stratford Festival
Stratford Festival Theatre, Ontario
–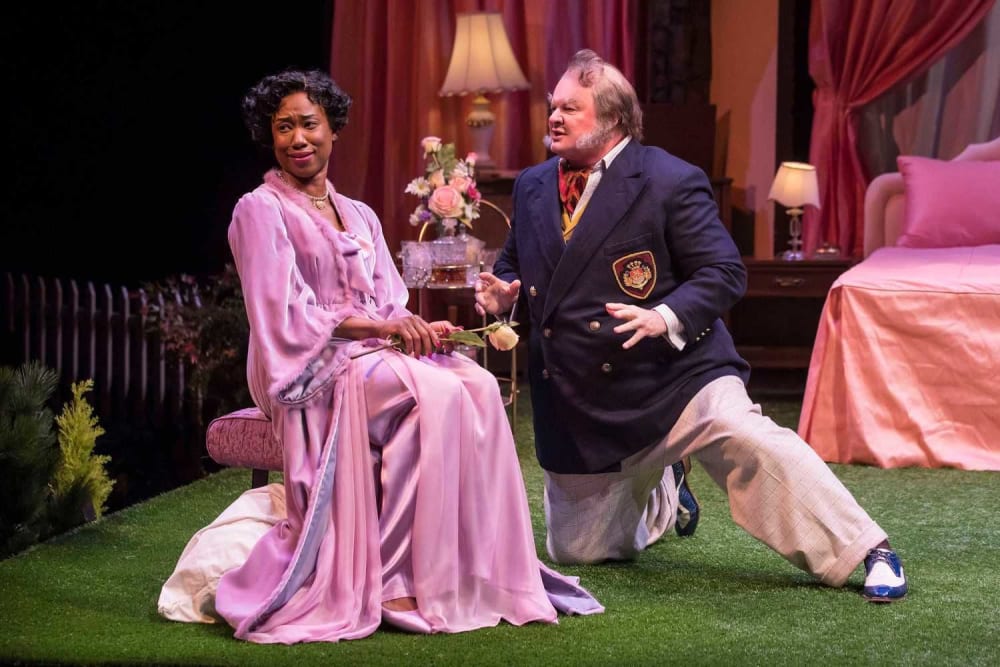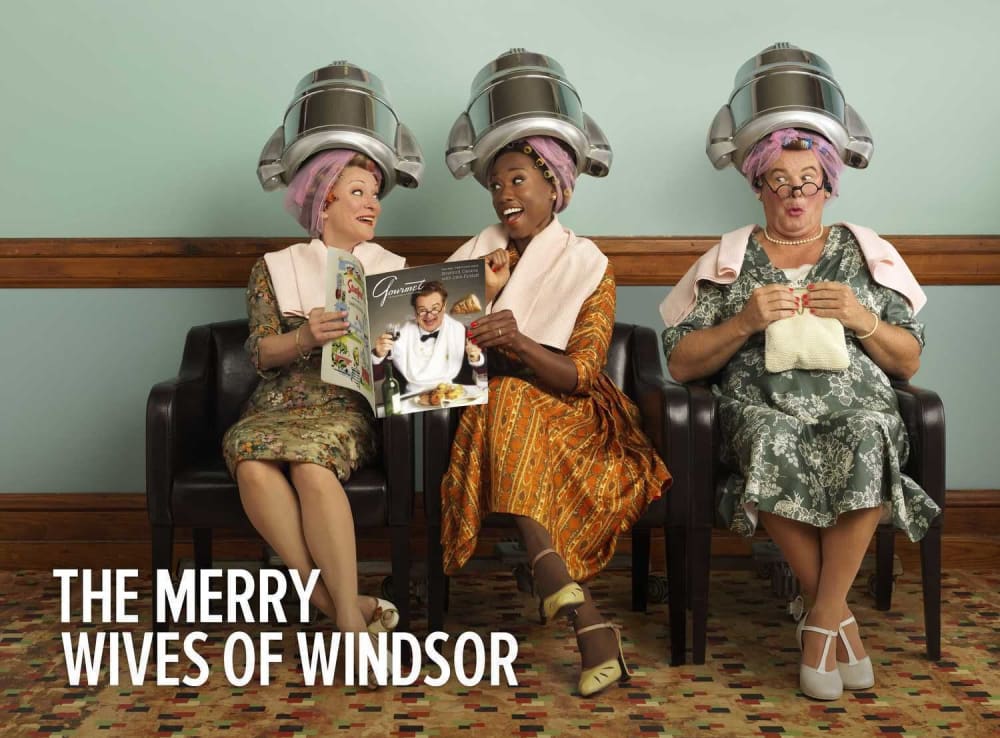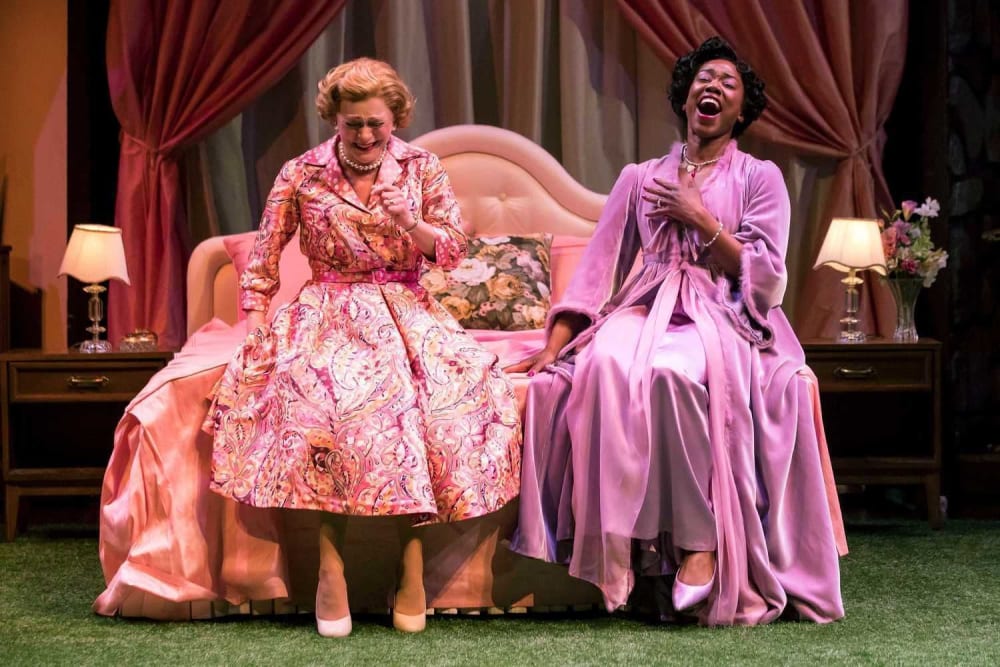 The latest broadcast from this excellent theatre shows a live performance recorded at the Festival Theatre in 2019. The Merry Wives of Windsor is neither one of Shakespeare's best nor most feted plays, but, with the right cast and setting, can be very enjoyable.
The current vogue is for stagings in modern times and Artistic Director Antoni Cimolino has followed that route. He uses costumes, props and music between scenes from 1950s America, giving the comedy a contemporary feel and thereby making it readily accessible for 21st century audiences.
For this production, he has then chosen to present the play as something close to farce, with wildly over-the-top physical acting. This style is generally very funny but can, at times, draw attention away from the underlying text.
The central character is the greedy, gluttonous, globular Sir John Falstaff, brought to hilarious life by Geraint Wyn Davies. As well as force-feeding his own flesh, the unprincipled Sir John is happy to batter that of other men and pursue the lusty pleasures he craves from the local gentry's attractive wives, egged on by Lucy Peacock's pandering Miss Quickly. Both Sophia Walker as Mrs. Ford and Brigit Wilson, Mrs. Page, can see advantages from their wooing even though, unsurprisingly, neither finds the old knight in any way desirable.
To compound the offence that he so readily gives, Falstaff is accompanied by his trio of lovably disreputable and disloyal compadres from Henry IV Part 1. Together, they effortlessly wind up strait-laced Slender and Shallow, despite the mollifying efforts of the local parson, Ben Carlson as Sir Hugh Evans.
However, the victims who are most scandalously in danger of being wronged are the jealous husbands, each somewhat deserving due to a marked lack of hubris, Graham Ford and Michael Blake respectively portraying Messrs Ford and Page.
A generation down, Shruti Kothari's Anne Page is loved by every man in Windsor, inevitably favouring a different wooer from either favoured by her parents, Dad liking a wimp and mum a ridiculous cod-French doctor with a ludicrous accent and mannerisms.
There is much to relish in this light-hearted, 2½-hour romp, with the actors clearly enjoying themselves.
If you were unable to catch the 36-hour long free stream, which ends at lunchtime on 23 January, it will be added to [email protected] in the summer of 2022. The film is available now to subscribers within Canada and for purchase on Blu-ray and DVD worldwide.
Reviewer: Philip Fisher